I love the fact that there are four gospel accounts of the life and ministry about Jesus.  Each gospel has a different emphasis or theme that seems to run throughout these pages of the Bible.  The Gospel of Luke is a detailed and often historical account of the life and death and resurrection of Jesus.  The author wrote with a preciseness that is evident when reading.  One of the strong themes that come through the pages of Luke is the emphasis on both the humanity of Jesus Christ and His sinless perfection that He lived.  Luke emphasizes both of these characteristics about Jesus in a way that shows the compassion that Jesus felt for all people including both the Jews and the Gentiles.  It was a difficult task to limit the popular verses in this book but I choose to list verses in three different categories, namely, before the birth of John and Jesus, before Jesus' earthly ministry began, and finally words during Jesus ministry.
Luke 10:27 And he answered,  "You shall love the Lord your God with all your heart and with all your soul and with all your strength and with all your mind, and your neighbor as yourself."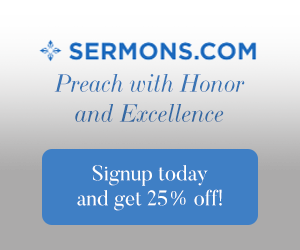 Great Verses about the Coming of John the Baptist and Jesus
Luke 1:30-31 And the angel said to her, "Do not be afraid, Mary, for you have found favor with God.  And behold, you will conceive in your womb and bear a son, and you shall call his name Jesus."
Luke 1:41 And when Elizabeth heard the greeting of Mary, the baby leaped in her womb. And Elizabeth was filled with the Holy Spirit,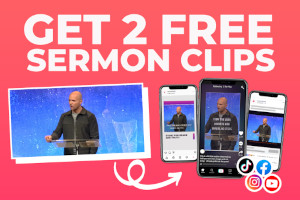 Luke 2:10-13  And the angel said to them, "Fear not, for behold, I bring you good news of great joy that will be for all the people.  For unto you is born this day in  the city of David  a Savior, who is  Christ  the Lord.  And this will be a sign for you: you will find a baby  wrapped in swaddling cloths and lying in a manger."  And suddenly there was with the angel a multitude of the heavenly host praising God and saying,
Luke 2:14-16  "Glory to God in the highest, and on earth peace among those with whom he is pleased!"  When the angels went away from them into heaven, the shepherds said to one another, "Let us go over to Bethlehem and see this thing that has happened, which the Lord has made known to us."  And they went with haste and found Mary and Joseph, and the baby lying in a manger.
Bible Verses about the Preparation Before Jesus Earthly Ministry
Luke 2:52   And Jesus increased in wisdom and in stature and in favor with God and man.
Luke 3:16  John answered them all, saying, "I baptize you with water, but  he who is mightier than I is coming,  the strap of whose sandals I am not worthy to untie. He will baptize you with the Holy Spirit and fire."
Luke 3:22 and the Holy Spirit descended on him in bodily form, like a dove; and a voice came from heaven,  "You are my beloved Son; with you I am well pleased."
Powerful Words During Jesus Ministry
Luke 6:35-38 But love your enemies, and do good, and lend, expecting nothing in return, and your reward will be great, and you will be sons of the Most High, for  he is kind to the ungrateful and the evil.  Be merciful, even as  your Father is merciful.  "Judge not, and you will not be judged; condemn not, and you will not be condemned; forgive, and you will be forgiven; give, and it will be given to you. Good measure, pressed down, shaken together, running over, will be put into your lap. For with the measure you use it will be measured back to you."
Luke 7:9 When Jesus heard these things, he marveled at him, and turning to the crowd that followed him, said, "I tell you, not even in Israel have I found such faith."
Luke 11:9 And I tell you, ask, and it will be given to you; seek, and you will find; knock, and it will be opened to you.
Luke 12:22   And he said to his disciples,  "Therefore I tell you, do not be anxious about your life, what you will eat, nor about your body, what you will put on."
 Luke 18:16 But Jesus called them to him, saying,  "Let the children come to me, and do not hinder them, for to such belongs the kingdom of God."
Luke 18:27 But he said,  "What is impossible with man is possible with God."
Luke 19:10 For the Son of Man came to seek and to save the lost.
Luke 22:31  Simon, Simon, behold, Satan demanded to have you, that he might sift you like wheat,
Luke 22:42 …"Father, if you are willing, remove this cup from me.  Nevertheless, not my will, but yours, be done."
Luke 23:33-34  And when they came to the place that is called The Skull, there they crucified him, and the criminals,  one on his right and one on his left.  And Jesus said, "Father, forgive them, for they know not what they do."  And they cast lots to divide his garments.
Luke 23:46 Then Jesus, calling out with a loud voice, said, "Father, into your hands I  commit my spirit!" And having said this he breathed his last.
Luke 24:46 and said to them, "Thus it is written, that the Christ should suffer and on the third day rise from the dead,
My hope and prayer in writing this article is for you to dig in deep in studying this great book.  I think it is so valuable to immerse deeply in the study of a book of the Bible.  Try to learn as much as you can from a single book.  Read through the book on your own and think about what stood out to you as themes or points of emphasis.  I also encourage you to read through the entire book in one sitting if possible.  This was something that my professors would have us do when I went to Bible College and it was a valuable learning experience and would sometimes give me a different feel for a book than just reading short portions of the same book.  May you be blessed in your study of the book of Luke.
Need some tips for your Bible study? Take a look at this article:
Resource – The Holy Bible, English Standard Version "Scripture quotations are from The Holy Bible, English Standard Version® (ESV®), copyright © 2001 by Crossway, a publishing ministry of Good News Publishers. Used by permission. All rights reserved."