For the Christian it is essential to our relationship with the Lord to be daily in the Word. Bible study and personal devotions are the way that we learn what it is that God wants us to know to grow spiritually. One thing that we teach in our discipleship ministry at Selah Mountain Ministries is something that we learned from our friends at World In Need International. We encourage folks to write out Bible verses daily in a personal journal. This is a great way to meditate upon the Word and even to memorize it.  Start with 1 John and write out each verse, about 10-20 verses each day.  Every time you come to a punctuation mark go on down to the next line and continue writing. Then when you want to memorize the passage you can do it line by line.  Having tools for Bible study and personal devotions is also helpful. Here are my top ten recommendations. I pray that you are able to use some of these resources to help keep you daily in the Word. It is also helpful to learn the order of the books in the Bible.  Take a look at the video in the upper right of this page and do the Bible Book Bop!
Featured Resource:
Changed Into His Image (Jim Berg)
Of all the Bible studies that I have done, I believe this is the best. It was written a few years back but is as relevant today as it has ever been. This study is ideal either as a personal devotion or group study. Mr. Berg offers it in the original version for adults as well as a student edition. Depending upon the maturity of the folks in your group, or your own spiritual walk you may choose either. The student edition, although easier to follow than the original edition, is not at an elementary level at all. I would recommend the student edition for any new young or older adult Christian. You may order either one of these from this link: Changed Into His Image.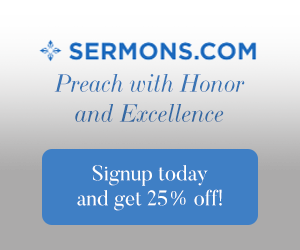 For Men: 
Book: A Man After God's Own Heart by Dr. Jim George
This is a personal devotional for men. Dr. George shares God's perfect design for men to know how they can be exactly what God intends for them to be as leaders in the home, family and community.  This is a great study for any man and especially for those that are blessed to be husbands and fathers. This book is available in any Christian book store or online. ISBN-13: 978-0-7369-2296-8
Online Resource: Men of Integrity at Christianitytoday.com
The Men of Integrity online resource is a great way to do your devotion online whenever you have time.  You can also visit the other links there for Prayer of the Week, and other special features.  This is a site that is easy to read and navigate.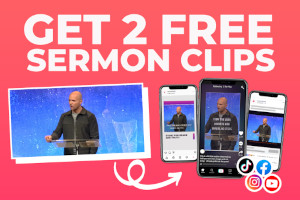 For Women: 
Book: A Woman After God's Own Heart by Elizabeth George
This is a personal devotion designed for women.  It is also available as a group study.  Mrs. George is an excellent writer and she teaches women how to obtain peace and joy as they follow God in everyday life.  She shows women how to begin an effective prayer life and how to prioritize their life in today's busy world.  This book is available in any Christian book store or online. ISBN 978-0-7369-1883-1
Online Resource: Girlfriends In God
The Girlfriends In God online resource is available for women of all ages.  It is a very pretty and "girly" kind of site full of inspirational daily devotions, prayer helps and more.  You can subscribe to it and receive daily devotionals in your email box.  This resource is also available on a link at Crosswalk.com
For Youth:
Josh McDowell is my favorite author for the youth. He has several devotional books as well as a great online resource for daily devotions.  Visit Today's Youth Devotional to see what he offers as a great and much needed tool for our kids.
For Anyone:
Can't forget the short devotions that are available through Our Daily Bread.  Lots of churches offer this little quarterly devotion book as a gift.  It has been published since 1956 by RBC Ministries and I have found that it is also available online, take a look at it here: Our Daily Bread Online
Favorite Application Bible & Tools:
Life Principles Bible by Dr. Charles F. Stanley is available in several editions and not only includes the entire Old and New Testament texts but offers things like "What the Bible Says About", "Answers to Life's Questions", "Life Examples", and so much more. I recommend this for any believer. You can see all of Dr. Stanley's resources at: In Touch Ministries
Online Bibles: 
Biblegateway.com is a great tool to read and search the Bible.  It costs nothing to use and can be customized to use your favorite translation of the Bible as well as other options like footnotes and cross references.  Visit this sight here: Biblegateway.com
Biblios.com is another online Bible and it offers many, many tools to help you study the Bible in various languages. This site is so robust you can spend a day just navigating and discovering how many tools there are to study your Bible.  Visit this sight here: Biblios
What Are You Using?
I know there are hundreds and even thousands of resources for Bible study and devotions.  What are you using?  Share it in the comments below
Source:
YouTube "Bible Book Bop" by GoFishGuys