It is amazing to me that none of the religious leaders in Jesus Christ's earthly ministry recognized Him as the Messiah. This is especially surprising since there were dozens and dozens of prophecies regarding His coming.  In John 8:58 Jesus tells them of His ancient origins and they wanted to stone Him for it, "Most assuredly I tell you," Jesus answered, "before Abraham was born, I am."  He also tells the religious leaders that He was the manna that came down from heaven in the wilderness in John 6:41, "At this the Jews there began to grumble about him because he said, "I am the bread that came down from heaven."  They wanted to kill Him for this too because He was associating Himself with the God that led them out of Egypt – and as the manna (meaning "what is it!") that came down from heaven.
In the gospel of John (1:1-2) He is indicated as having self-existence or the "I AM" of the Old Testament, which was the Old Covenant name of God,  and as such He was also the Creator, "In the beginning was the Word, and the Word was with God, and the Word was God.  He was with God in the beginning.  Through him all things were made; without him nothing was made that has been made."  To understand how many prophecies there are, let me say here that one article alone is insufficient to cover the multiplicity  of prophetic announcements concerning His First Advent.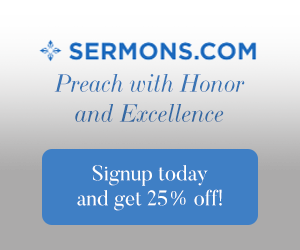 Old Testament Prophecies about Jesus' First Advent
The very first prophecy of Jesus came in Genesis 3:15 after the fall of man, "And I will put enmity between you and the woman, and between your seed and her seed; He shall bruise you on the head, and you shall bruise him on the heel."  This was a prophecy given directly to Satan after He caused Adam and Eve to sin.  The "He shall bruise your head" is where Jesus conquered Satan at Calvary and made possible the redemption of mankind.
Messianic Prophecies
Isaiah 11:2 "The Spirit of the LORD will rest on him– the Spirit of wisdom and of understanding, the Spirit of counsel and of power, the Spirit of knowledge and of the fear of the LORD."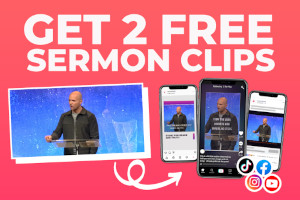 Jeremiah 23:5-7 "The days are coming," declares the LORD, "when I will raise up for David (literally, from David's line) a righteous Branch, a King who will reign wisely and do what is just and right in the land.  In his days Judah will be saved and Israel will live in safety. This is the name by which he will be called: The LORD Our Righteous Savior."
Isaiah 11:1-5 "A shoot will come up from the stump of Jesse;  from his roots a Branch will bear fruit.  The Spirit of the LORD will rest on him— the Spirit of wisdom and of understanding, the Spirit of counsel and of might, the Spirit of the knowledge and fear of the LORD— and he will delight in the fear of the LORD. He will not judge by what he sees with his eyes, or decide by what he hears with his ears; but with righteousness he will judge the needy, with justice he will give decisions for the poor of the earth. He will strike the earth with the rod of his mouth; with the breath of his lips he will slay the wicked. Righteousness will be his belt and faithfulness the sash around his waist."
Isaiah 9:6-7 "For to us a child is born, to us a son is given, and the government will be on his shoulders. And he will be called Wonderful Counselor, Mighty God, Everlasting Father, Prince of Peace. Of the greatness of his government and peace there will be no end. He will reign on David's throne and over his kingdom, establishing and upholding it with justice and righteousness from that time on and forever. The zeal of the LORD Almighty will accomplish this."
Deuteronomy 18:15 "The LORD your God will raise up for you a prophet like me from among you, from your fellow Israelites. You must listen to him."
Zachariah 9:9 "Rejoice greatly, Daughter Zion! Shout, Daughter Jerusalem! See, your king comes to you, Righteous and victorious, lowly and riding on a donkey, on a colt, the foal of a donkey."
Psalm 118:22 "The stone the builders rejected has become the cornerstone."
Psalm 2:7 "I will proclaim the LORD's decree: he said to me, you are my son; today I have become your father.
Old Testament Prophecies about Jesus' Birth
Micah 5:1-2 "But you, Bethlehem Ephrathah, though you are small among the clans (or rulers) of Judah, out of you will come for me one who will be ruler over Israel, whose origins are from of old, from ancient times."
Isaiah 7:14 "Therefore the Lord himself will give you (plural, meaning you all) a sign: The virgin will conceive and give birth to a son, and will call him Immanuel (literally, God with us)."
Numbers 24:17 "I see him, but not now; I behold him, but not near. A star will come out of Jacob; a scepter will rise out of Israel. He will crush the foreheads of Moab, the skulls of all the people of Sheth."
Jeremiah 31:15 "This is what the LORD says: "A voice is heard in Ramah, mourning and great weeping, Rachel weeping for her children and refusing to be comforted, because they are no more."  This describes King Herod's killing of all male babies age two to birth in the attempt to keep Jesus from surviving to become a King mentioned in Matthew 2:17-18.
Old Testament Prophecies of Jesus' Crucifixion
Isaiah 53:10-11  "Yet it was the LORD's will to crush him and cause him to suffer, and though the LORD makes his life an offering for sin, he will see his offspring and prolong his days, and the will of the LORD will prosper in his hand. After he has suffered, he will see the light of life and be satisfied; by his knowledge my righteous servant will justify many, and he will bear their iniquities."  In fact the last part of Isaiah chapter 52 and all of chapter 53 is about Jesus Christ at the cross of Calvary, as is Psalm chapter 22.  In Psalm 22:1a,16b it clearly reveals what took place at Calvary, "My God, my God, why have you forsaken me? Dogs surround me, a pack of villains encircles me; they pierce my hands and my feet."  This was written almost 700 years before the first crucifixion had ever taken place!
Zechariah 12:10 "And I will pour out on the house of David and the inhabitants of Jerusalem a spirit of grace and supplication. They will look on me, the one they have pierced, and they will mourn for him as one mourns for an only child, and grieve bitterly for him as one grieves for a firstborn son."
Isaiah 50:6 "I offered my back to those who beat me, my cheeks to those who pulled out my beard; I did not hide my face from mocking and spitting."
Some say that there are from 700 to over 1,000 prophecies about Jesus Christ in the Old Testament.  The odds on Jesus fulfilling even 48 of them is 10 to the 157th power[1.] That's 1 in 100, 000, 000, 000, 000, and 000.  The fact is that it is impossible for Jesus' fulfillment of the nearly 1,000 prophecies to be due to blind chance or mere coincidence.  Make no mistake about it – Jesus fulfilled prophecy as a way of confirming the sovereignty of God and the sovereignty of a Savior for you and for me.  Believe it.  It was no accident.
Resources
The Holy Bible, New International Version
THE HOLY BIBLE, NEW INTERNATIONAL VERSION®, NIV® Copyright © 1973, 1978, 1984, 2011 by Biblica, Inc.™ Used by permission. All rights reserved worldwide.
1. Science Speaks, by Peter W. Stoner. Copyright © 1958, 1963, 1968 by the Moody Bible Institute of Chicago. (P. 333).
Christianphotos.net– Free High Resolution Photos for Christian Publications