Jesus said many things that people could not understand.  Even His own disciples had difficulty in understanding Him.  Many times those who were following Him followed Him no more because of the things He said were too hard to understand.  Why did Jesus use such language that was hard to accept?
Hard Sayings of Jesus
What are meant by the hard sayings of Jesus are those that are exaggeration or hyperbole.  One such example is when Jesus said in Matthew 5:30 "And if your right hand causes you to stumble, cut it off and throw it away. It is better for you to lose one part of your body than for your whole body to go into hell."  What Jesus was saying was much like what I once told a friend who was addicted to Internet pornography.  I suggested that he either gets rid of the Internet or have a friend put a password protected filter on it.  Now getting rid of the Internet might seem drastic but cutting off the access to the availability of pornography by getting rid of the Internet is more important to his walk with Christ because it is just too easy to access pornography.  Far better to cut off the Internet than to stay addicted to Internet pornography and be involved with sexual immorality which is clearly an abomination to God.  In fact sexual immorality is a very serious sin as Paul told the Corinthian church to "Flee from sexual immorality. All other sins a man commits are outside his body, but he who sins sexually sins against his own body" (1 Cor 6:18).  This is especially important because, "the wicked will not inherit the kingdom of God? Do not be deceived: Neither the sexually immoral nor idolaters nor adulterers nor male prostitutes nor homosexual offenders" (1 Cor 6:9).  The Corinthian church had great difficulty with the sin of sexual immorality because of the culture in the city of Corinth where the church was located.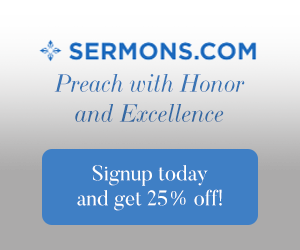 Committing Murder in the Heart?
Jesus had just finished the so-called Sermon on the Mount which included the Beatitudes.  Just after these Jesus was revealing the true nature and meaning of the Law (Matt 5:21-43).  In this section Jesus was showing that the Ten Commandments were an application of the Law externally, but there was more to these laws than people thought.  Jesus said, "You have heard that it was said to the people long ago, 'You shall not murder, and anyone who murders will be subject to judgment.'  But I tell you that anyone who is angry with a brother or sister will be subject to judgment. Again, anyone who says to a brother or sister, 'Raca,'is answerable to the court. And anyone who says, 'You fool!' will be in danger of the fire of hell" (Matt 5:21-22).  The Sixth Commandment "you shall not murder" is an external application to God's Law but Jesus took it a step further in essentially saying that murder starts in the heart and is internally motivated.  What happens in a person's heart is just as bad as what happens externally because the external is motivated by the internal feelings of mankind.  To hate someone is equal to murdering them in their heart.  Even calling someone a name, like "fool!" is hating someone with a hate equal to murdering them in the spirit.
Eat My Flesh?
This statement of Jesus made many of the Jews question Jesus' sanity and many of His disciples ceased from following Him anymore because this was hard to understand.  Jesus said, "I am the bread of life.  Your ancestors ate the manna in the wilderness, yet they died.  But here is the bread that comes down from heaven, which anyone may eat and not die.  I am the living bread that came down from heaven. Whoever eats this bread will live forever. This bread is my flesh, which I will give for the life of the world." Then the Jews began to argue sharply among themselves, "How can this man give us his flesh to eat?" (John 6:48-52).   The Jews were not the only ones who began to argue about this saying.  "On hearing it, many of his disciples said, "This is a hard teaching. Who can accept it?"(John 6:60).  And so, "From this time many of his disciples turned back and no longer followed him" (John 6:66).  The Old Testament laws clearly stated that the bread that came down from heaven was manna which means "what is it?"  This eating of Jesus' flesh was too much to handle for most of them and so even those disciples who had been following Jesus, followed Him no more.  What Jesus was saying was that He is the Bread of Life and He was that God of the Old Testament that provided the manna from heaven.  There is some symbolism perhaps of the New Covenant that Jesus would initiate and have the church participate in the new symbols of the bread and wine at Communion.   This ties into the fact that Jesus said that He "will give for the life of the world."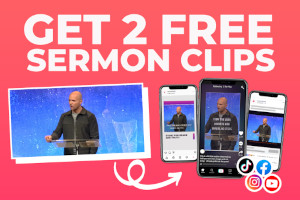 Drink My Blood?
In the Old Testament God forbid Israel from drinking the blood because God had said that the life is in the blood (Gen 9:4).  In fact God stated in His Law that "I will set my face against any Israelite or any foreigner residing among them who eats blood, and I will cut them off from the people.  For the life of a creature is in the blood, and I have given it to you to make atonement for yourselves on the altar; it is the blood that makes atonement for one's life.  Therefore I say to the Israelites, "None of you may eat blood, nor may any foreigner residing among you eat blood" (Lev 17:10-12).   How shocked must the Jews have been when, "Jesus said to them, "Very truly I tell you, unless you eat the flesh of the Son of Man and drink his blood, you have no life in you.  Whoever eats my flesh and drinks my blood has eternal life, and I will raise them up at the last day.  For my flesh is real food and my blood is real drink.  Whoever eats my flesh and drinks my blood remains in me, and I in them" (John 6:53-56).   This symbolizes the New Covenant Communion too at Passover by the drinking of the wine just as His flesh did the bread at the Passover Meal.  Something in Leviticus is interesting because it said, "For the life of a creature is in the blood, and I have given it to you to make atonement" (Lev 17:11). Jesus blood would soon be the atonement for our sins.  This seems like a hard saying because the Jews knew it was wrong to drink blood but Jesus was giving an image of His ultimate sacrifice as the Lamb of God.
Literal or Metaphorical?
When reading Jesus' words in John chapter six and elsewhere, it is good to remember that when something seems exaggerated to the extreme, Jesus is trying to show that there is a deeper, symbolic meaning to His words.   He often used parables to hide the meaning from the religious leaders of His day.  Jesus explains why He did this:
"He answered and said to them, 'Because it has been given to you to know the mysteries of the kingdom of heaven, but to them it has not been given.  For whoever has, to him more will be given, and he will have abundance; but whoever does not have, even what he has will be taken away from him.  Therefore I speak to them in parables, because seeing they do not see, and hearing they do not hear, nor do they understand.  And in them the prophecy of Isaiah is fulfilled, which says: 'Hearing you will hear and shall not understand, And seeing you will see and not perceive; For the hearts of this people have grown dull. Their ears are hard of hearing, And their eyes they have closed, Lest they should see with their eyes and hear with their ears, Lest they should understand with their hearts and turn, So that I should heal them" (Matt 13:11-15).  Any time that Jesus or the Apostle Paul talks about a "mystery" it means that before the church was established and Jesus began His public ministry, there were hidden mysteries and they were not clearly revealed in the Old Testament. There are hidden symbols and images of Jesus Christ throughout the Old Testament, but the New Covenant made clear the meaning of the Old Testament sacrificial offerings, rituals, and laws.
Mysteries Revealed
The hard sayings of Jesus are not hard once a person has been regenerated by the Holy Spirit and they come to saving faith in Jesus Christ.  What was once a mystery becomes plain to a person once the Holy Spirit opens up their understanding (Matt 16:17).  As Paul said, "Now to him who is able to establish you in accordance with my gospel, the message I proclaim about Jesus Christ, in keeping with the revelation of the mystery hidden for long ages past, but now revealed and made known through the prophetic writings by the command of the eternal God, so that all the Gentiles might come to the obedience that comes from faith — to the only wise God be glory forever through Jesus Christ! Amen" (Rom 16:25-27).  Only God can reveal this mystery of Who Jesus is.  "The mystery which has been hidden from ages and from generations, but now has been revealed to His saints.  To them God willed to make known what are the riches of the glory of this mystery among the Gentiles: which is Christ in you, the hope of glory" (Col 1:26-27).  I love a good mystery…particularly, when the mystery has been made clear.  What was once hidden had been revealed to His saints.  What appear to be hard sayings by Jesus are made easy to understand once a person places their faith and trust in Jesus Christ Who alone makes easy the hard sayings to understand. "Whoever has ears, let them hear" (Matt 11:15).
Related Articles:
Resources:
New International Version Bible (NIV)
THE HOLY BIBLE, NEW INTERNATIONAL VERSION®, NIV® Copyright © 1973, 1978, 1984, 2011 by Biblica, Inc.™ Used by permission. All rights reserved worldwide
Image: Stuart Miles / FreeDigitalPhotos.net