How many times growing up did you hear adults tell you, "Do as I say and not as I do?"  This never made sense to me and I know that it definitely makes no sense to God.  God says "Do as I say and as I do."  He is the complete opposite of the previous statement.  It makes me wonder why people say things like that.  Is it because they are comfortable in their sin?  Are they taking their walk with Christ seriously?  What does the Bible say about the "Golden Rule?"  Let us dive into scripture and see what God says.
The Golden Rule
The term "golden rule" is never mentioned anywhere in scripture, but it is always tied to Matthew 7:12 which says, "So whatever you wish that others would do to you, do also to them, for this is the Law and the Prophets."  It is easy to see why people who are searching for truth in Christ get confused as they hear, "Do as I say and not as I do" and "Do to others as you want done to you" come from the same person's mouth.  They contradict each other.  As believers we must be serious about our faith.  If we really want to be a credible witness for our Savior then we must stop the mentality of "Do as I say and not as I do."  If we aren't doing what we are supposed to then we are expressing hypocrisy.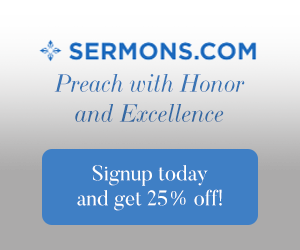 Jesus – The Prime Example
Time after time Jesus showed the "golden rule" to people He was interacting with.  He had compassion on 5000 hungry men, along with their wives and children, when He fed them from just a handful of fish and bread. (Matthew 14:13-21)  Jesus knew what it was like to be hungry.  "Then Jesus was led up by the Spirit into the wilderness to be tempted by the devil.  And after fasting forty days and forty nights, he was hungry." (Matthew 4:1-2)  I have never fasted longer than 30 hours.  Jesus fasted for 40 days!  He is the most credible person that has ever walked this earth to show us how to live out the "golden rule."  He always treated others the way He wanted to be treated.  Who wouldn't want to be healed from any disease?  Jesus cured lepers (Matthew 8:3), cast out demons (Mathew 8:28-32), healed paralyzed people (Matthew 9:1-7), raised the dead (Matthew 9:18-26), healed the blind (Matthew 9:27-28), healed the mute (Matthew 9:32-33), and many more.  He is the perfect example of living out the "golden rule."
It is Tied to the Path to Heaven
Immediately after Jesus says, "So whatever you wish that others would do to you, do also to them…), he says, "Enter by the narrow gate.  For the gate is wide and the way is easy that leads to destruction, and those who enter by it are many. For the gate is narrow and the way is hard that leads to life, and those who find it are few." (Matthew 7:13-14)  These two verses were spoken by Jesus consecutively because He was making a point.  If you aren't practicing the "golden rule", then you are walking through the wide gate. Please, if this is you, turn around and walk through the narrow gate instead. Christ never promised an easy life.  In fact, He promised a hard life when following him. "Brother will deliver brother over to death, and the father his child, and children will rise against parents and have them put to death, and you will be hated by all for my name's sake.  But the one who endures to the end will be saved." (Matt 10:21-22)  Jesus also said, "If anyone would come after me, let him deny himself and take up his cross and follow me." (Matthew 16:24)  Treating others how you want to be treated is hard, but that is why few find the narrow gate.  Keep serving others.  Christ modeled stewardship for us; we need to follow it.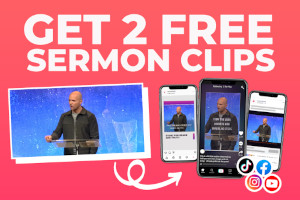 God is Above and Beyond it
We serve an omniscient God, meaning, He is "all-knowing".  He knows everything!  There is nothing that surprises Him.  With that said, I encourage you to really dig down deep and think about this concept.  God loved us so much that He sent His own Son to live among us and die for us for the redemption of our sins. (John 3:16)  Now if we are made in His image (Genesis 1:27), than we can know that He feels what we feel.  How amazing is it that He feels like we do and He allowed His only Son to be mocked, ridiculed, spat on, beaten, bruised, whipped, scorned, berated and murdered so that we could be atoned for?  That is the purest definition of the "golden rule". God treated us the way we should be treating Him every single day.  We should be dying to ourselves and living in His Holy will.  I love my Father in heaven!
Conclusion
I encourage you to really seek out God's will for your life.  Make an effort every day to live for Him and to die to yourself in order to love others.  You will be amazed at how some people will react when you show them love, even when they couldn't care less about you.  That is what Christ did for us.  He knew how many lost souls would care little about Him when He paid for their sin.  He did it anyways, and that is what we all need to do.  We need to show everyone love.  All glory to the King of Kings!  Stay strong as you live a life worthy of the calling.  God bless all of you.
Have you read these other articles:
Resources:
The Holy Bible, English Standard Version
"Scripture quotations are from The Holy Bible, English Standard Version® (ESV®), copyright © 2001 by Crossway, a publishing ministry of Good News Publishers. Used by permission. All rights reserved."