Too many people think that Christianity is a passive faith.  They believe the duty of a believer ends when one recites a prayer of commitment or fills out a card at a revival meeting.  Those who think this way will often simply resume the same lifestyle they had been living before being 'saved', except now they believe that they are right with God.  However, living the Christian life is much more than merely signing a card or saying a simple prayer.  There is much more to the life of a Christ-follower.
1. Love God above all else
We read in Deuteronomy 6:5, the core duty of every human being is, "You shall love the LORD your God with all your heart and with all your soul and with all your might" (ESV, also verses 11:13, 13:3, 30:6).  We also see this reiterated in the New Testament by Jesus Himself (Matthew 22:37; Mark 12:30; Luke 10:27).  This is the core foundation of human existence; to love God first.  When one bases their life on any other foundation, they cannot live their life to the fullness.  God created us to be in fellowship with Him.  When we are not, our lives are out of sync with reality.  The Christian's love of God must be at the center of their walk of faith.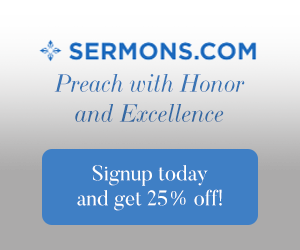 2. Love others as yourself
Jesus tells us in the Gospel of John that our love for each other is a witness of our salvation, "By this all people will know that you are my disciples, if you have love for one another" (John 13:35 ESV). In addition, Jesus also issues a command to His followers, "This is my commandment, that you love one another as I have loved you" (John 15:12 ESV).  In the Gospels, when Jesus was asked concerning what the greatest Commandment was, He included 'loving your neighbor' with the admonition to 'love the Lord with all your heart'.  He said that these were the two greatest commandments.  Anything that is important to God's heart should be important to our hearts also.
3. Study God's Word
The apostle Paul tells us that we should not let the philosophies of the world change the way we think, but we should 'renew our minds' to think thoughts that God would have us think (Romans 12:2).  Paul also instructs us to think on things that are true, honorable, just, pure, lovely, commendable, excellent, and worthy of praise (Philippians 4:8 ESV).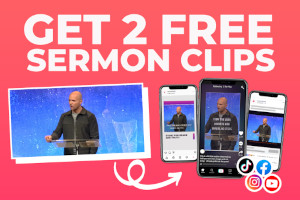 Where do we get the means by which to 'renew our minds'?  How do we decide what fits the description of those things Paul insists we ponder?  God's Word, the Bible, contains all we need; to know what God expects from us and how we should live as His special children.  It is vital that believers spend time reading and studying the Bible in order to "have the mind of Christ" (I Corinthians 2:16 ESV).
4. Pray
Prayer is simply communicating with God.  It is an outward expression of our love for, and trust in, Him.  We may pray for healing or help.  We may pray for guidance. We may simply pray to thank God for who He is and what He means to us.  The important thing is that we, "… pray without ceasing…"  (I Thessalonians 5:17 ESV).  This means that our hearts and minds are constantly in tune with God.  Many times, this continual prayer changes us, bringing us in line with God's will.
5. Protect your personal integrity
How we Christians conduct ourselves in public can be a powerful witness for Jesus.  If we strive to be honest and truthful in all our personal and business relationships people will see that we are different from those who care nothing for honesty and do whatever it takes, ethical or unethical, to get what they want.  Christians are instructed to, "Do all things without grumbling or disputing, that you may be blameless and innocent, children of God without blemish in the midst of a crooked and twisted generation, among whom you shine as lights in the world" (Philippians 2:14-15 ESV).
6. Live out your faith
In the book of James, we read, "But be doers of the word, and not hearers only, deceiving yourselves" (1:22 ESV).  A person who merely assents to the truths of God's Word in his or her mind, but never acts on those beliefs, may not even be saved.  They might simply be deceiving themselves.  Paul says in Romans 2:3 that, "it is not the hearers of the law who are righteous before God, but the doers of the law who will be justified" (ESV).  James tells us that, "For as the body apart from the spirit is dead, so also faith apart from works is dead" (2:26 ESV).  A belief that is not authentic enough to influence one's actions is probably not a belief that one holds very seriously.
However, these works spoken of are not a list of rules and regulations that one must attempt to follow.  Jesus makes it clear that the works consist of following God's will, "Not everyone who says to me, 'Lord, Lord,' will enter the kingdom of heaven, but the one who does the will of my Father who is in heaven"(Matthew 7:21 ESV).  Our desire should be to please God by doing what He wants us to do.
7. Strive to be sinless
Sin is the one thing that can steal our peace, our joy, and it can even corrupt our relationship with God to the point that we are miserable and cease to be a witness of God's goodness and glory.  Sadly, sin is something we must choose to commit.  Therefore, believers must make resisting sin a top priority.
Many passages in the New Testament indicate that, as Christians, we still must choose to resist temptation, "Let not sin therefore reign in your mortal body, to make you obey its passions.  Do not present your members to sin as instruments for unrighteousness, but present yourselves to God as those who have been brought from death to life, and your members to God as instruments for righteousness…Abhor what is evil; hold fast to what is good" (Romans 6:12-13, 12:9 ESV).  God has promised us the strength to resist temptation (I Corinthians 10:13), but we still must choose to follow God's will or follow our own lusts (James 1:14).
There are several types of sin from which believers are instructed to flee: sexual immorality (I Corinthians 6:18), idolatry (I Corinthians 10:14), youthful passions (I Timothy 6:11).  The apostle Paul sums it up in this verse in 1st Thessalonians, "Abstain from every form of evil" (5:22 ESV).  James has some further helpful words in his epistle, "Submit yourselves therefore to God.  Resist the devil, and he will flee from you" (James 4:7 ESV).  Notice, the two parts of this verse, in order to have the strength to resist the devil, we must be submitted to God.
Conclusion
It should be every Christian's desire to live actively and intentionally for Jesus.  Our conduct reflects on our Lord; and we should want to be the best representatives for Jesus we can be.  Surely, there are other important facets of living the Christian life, but the seven points presented in this article can be used as a starting point for living the full sanctified life of a follower of the Lord Jesus Christ.  He is worthy to be worshiped.
Interested in some other advice and tips for Christians?

Take a look at these articles:
Sources
The Holy Bible, English Standard Version
"Scripture quotations are from The Holy Bible, English Standard Version® (ESV)
YouTube video " Live Like That" by Sidewalk Prophets