Do people seek your godly advice because of your spiritual insights, intellect, maturity, or position in the church? Maybe, but not one of these reasons matter in the eyes of God. The Lord seeks those who are willing to represent His love, grace, and mercy. Check yourself with the following 10 commandments of giving godly advice:
I. Thou shalt listen to God
"The Spirit searches all things, even the deep things of God" (1 Corinthians 2:10).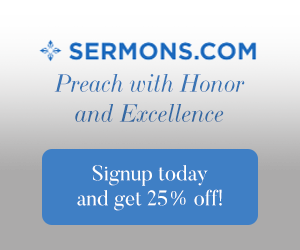 Whenever someone seeks your godly advice, you should be in tune with God at the same time. Never assume that your experience or knowledge is enough. Only the Spirit of God knows what is really in a person's heart. He will lead you into all truth as you listen and lift their concerns to the Lord in the Spirit.
II. Thou shalt not be a hypocrite
"Be very careful, then, how you live—not as unwise but as wise" (Ephesians 5:15).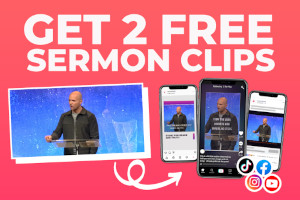 A foolish person gives advice they aren't willing to follow themselves. Any secret life or temptations will be revealed in God's timing. You aren't expected to live a perfect life, but rather a life that is being perfected in Christ. Be mindful to live righteously when no one is watching and you will automatically live it without effort.
III. Thou shalt speak the truth in love
"Instead, speaking the truth in love" (Ephesians 4:15).
Your words have power and meaning for those who are hurting for wise counsel. Choose your words carefully in the spirit of love. Your main goal is to reveal the love of God so that the hearer would long to please the Lord. At the same time, resist the urge to compromise truth in order to placate unrighteous choices and/or behavior.
IV. Thou shalt not speak quickly
"Everyone should be quick to listen, slow to speak and slow to become angry" (James 1:19).
Maturity is most evident in those believers who listen meditatively rather than presumptuously. Allow the Holy Spirit to reveal and enlighten your heart to the root of the problem. Most times your counselee will already know the right thing to do; therefore, your counsel must be tempered with wisdom and insight from the Lord.
V. Thou shalt use the scriptures as your guide
"For the word of God is alive and active. Sharper than any double-edged sword, it penetrates even to dividing soul and spirit, joints and marrow; it judges the thoughts and attitudes of the heart" (Hebrews 4:12).
God's word has the answer for every problem in life. In order to give godly advice, you must have intimate knowledge of the Scriptures. Truths shared from the word of God will bring life and plant the seed of knowledge in the heart of the hearer. The Holy Spirit will speak most loudly the words of God from the Bible.
VI. Thou shalt not be offended when advice is rejected
"It is not you they have rejected, but they have rejected me as their king" (1 Samuel 8:7).
Even after you have poured out your heart, time, and effort, some people won't listen to wise counsel and choose to go the way of their flesh and the world. Don't take it personally! God is the One who changes the hearts and minds. Your responsibility is to deposit the seed of truth and trust the Lord of the harvest to bring the increase.
VII. Thou shalt keep an open mind
"Brothers and sisters, if someone is caught in a sin, you who live by the Spirit should restore that person gently. But watch yourselves, or you also may be tempted" (Galatians 6:1).
Most people who seek godly advice really want to do the right thing. Sometimes they are deceived by their own selfish desires. They need to be reminded of God's grace to help them get through difficulty. Restrain your mind from making quick judgments about their motives. Only God knows the hearts of men and women so be gentle and approachable.
VIII. Thou shalt not share personal information
"Whoever turns a sinner from the error of their way will save them from death and cover over a multitude of sins" (James 5:20).
Keeping a confidence is an essential trait of any believer who gives wise counsel. Your ability to cover their concerns with utmost secrecy reveals the grace of God. Protect their reputation as if it was yours. Make an effort to only remember the words that God gave you to encourage them.
IX. Thou shalt commit to praying for those who seek your advice
"Be alert and always keep on praying for all the Lord's people" (Ephesians 6:18).
When your time of counseling has ended, your intercessory prayers are just beginning. The Lord will continually stir up your heart to pray for your counselee. Stay sensitive to the Holy Spirit so that you can pray according to the Lord's direction rather than on your own understanding.
X. Thou shalt not seek personal gain in giving advice
"Unlike so many, we do not peddle the word of God for profit. On the contrary, in Christ we speak before God with sincerity, as those sent from God" (2 Corinthians 2:17).
You are set apart by God to be His spokesperson in giving godly advice. Resist the temptation to seek your own personal gain from their pain. Be careful to keep the focus on their needs and not your own. God's purpose in this relationship isn't so much about you as it is in redirecting them to Him.
It's no small responsibility that God has placed you in a position of honor and leadership in ministering to His people. Take care of this precious gift from Him by keeping your heart humble and tender towards those He sends your way.
Looking for more Christian advice and tips? Take a look at our collection:
Resource – New International Version Bible, The Holy Bible, New International Version®, NIV® Copyright© 1973, 1978, 1984, 2011 by Biblca, Inc.™ Used by permission. All rights reserved worldwide. YouTube video "The Voice of Truth" by Casting Crowns.