Fear is a word that most people associate with terror and anxiety. Does God want us to fear Him? Does He want us to fear Him like a tyrant? Or, does He want a healthy fear of Him, as you would have in a serious situation? My friends, your standing with Jesus Christ is the most serious situation you will ever come across! Let's look at how we can have a healthy fear of God from His Holy Word! Unless stated, all scripture is from the ESV.
The Benefits of Fearing God
There are many benefits to fearing God. Here are some verses from the Bible to explain these benefits.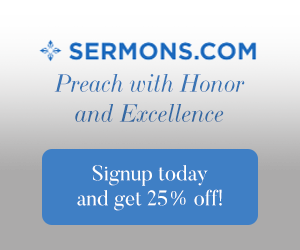 "The fear of the Lord is the beginning of knowledge." (Proverbs 1:7a) True knowledge is revealed when you have a healthy fear of God. Worldly knowledge is useless in terms of eternity, for all worldly things will pass away. Real knowledge is found in God and His precepts.
"Do not fear, for God has come to test you, that the fear of Him may be before you, that you may not sin." (Exodus 20:20) When you understand how serious sin is to God and how He finds it wretched, filthy, abominable, self-serving, and evil, then you naturally gravitate to fearing Him because sinning is the last thing you should want to do. When you understand that God could think you out of existence, this healthy fear will motivate you to not sin and pursue righteousness instead.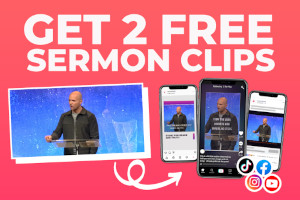 "Oh, how abundant is your goodness, which you have stored up for those who fear you." (Psalm 31:19a) God wants to bless you and give you good things. This verse promises His blessings when you fear Him, and indeed you will be! This is not to say that you won't experience trials and tribulations anymore. You will, but God will still show you His blessings.
"As a father shows compassion to his children, so the Lord shows compassion to those who fear Him." (Psalm 103:13) The Lord's compassion for us is a gift and we cannot earn it. He chooses to be compassionate to those who fear Him. This compassion of course goes hand in hand with forgiveness. God is moved to forgive those who fear Him.
The Consequences of Not Fearing God
There are also many consequences to not fearing our Creator. Here are some verses to explain this.
"But I warn you whom to fear: fear Him who, after He has killed, has authority to cast into hell! Yes, I tell you, fear Him!" (Luke 12:5) If you mock God and have no fear for Him, the outcome is not good. God has authority over your eternity! Hell exists for those who make a mockery of God's Holy Name and who also refuse Jesus as their Lord and Savior.
"We know that God does not listen to sinners." (John 9:31a) God knows your heart. When trials come and pleas of desperation are cried, God does not hear those who love sin. This makes perfect sense as to why it is so easy to fear God. If you want God to hear your prayers and petitions, you must hate sin!
"Ought you not to walk in the fear of our God to prevent the taunts of the nations of our enemies?" (Nehemiah 5:9b) This verse needs to be a reality check for America! Our nation was once God fearing when we revolted against England and became free — now we are a nation that is up to its ears in sin:
Our nation supports the killing of infants in the womb!
Our nation finds no fault in pornography!
Our nation says to have sex with whomever you want, same-sex or opposite!
Our nation supports homosexual marriages!
Our people turn on themselves to climb the corporate ladder!
Our nation considers God a fictional character!
Is it no wonder that we have experienced extreme tragedies and are now faced with a nuclear dilemma from North Korea? God protected the Jewish people of the Old Testament when they turned to Him and He also allowed them to suffer greatly when they didn't look to Him. If we continue this path of sin, it is clear that God will allow us to suffer! Men and women of God, my brothers and sisters, now is the time for prayer for our nation. We need to unite and pray daily for our leaders, that they will make good, godly decisions. We need to pray for the unsaved that they may seek God. We need to pray for revival! God will move if we would only ask Him!
Fear of the Lord is Commanded
"Honor everyone. Love the brotherhood. Fear God. Honor the emperor." (1 Peter 2:17)
"Fear God and keep His commandments, for this is the whole duty of man." (Ecclesiastes 12:13b)
"My son, fear the Lord." (Proverbs 24:21a)
"For great is the Lord and most worthy of praise; He is to be feared above all gods." (1 Chronicles 16:25 NIV)
"You shall fear your God, for I am the Lord your God." (Leviticus 25:17)
Fear Leads to Salvation
As I said in the introduction, My friends, your standing with Jesus Christ is the most serious situation you will ever come across! Unless you have a healthy fear of God, you will never come to understand the power of the precious blood of Jesus. Jesus said, "I am the way, and the truth, and the life. No one comes to the Father except through me." (John 14:6) A healthy fear of God says, "Yes Jesus! Be my savior! Forgive me of my sins, that I may be justified in the eyes of God! I choose You, Jesus!"
Conclusion
A healthy fear of God will ultimately lead you to the best reward possible, a life in heaven with Jesus and your fellow brothers and sisters! My friends, if you reject the gospel, there are no 2nd chances when you die. Please choose Jesus now before it is too late! For those that have put their trust in Jesus, God bless you as you live a life worthy of the calling!
Read more about fear in the Bible here:
Resources –  The Holy Bible, English Standard Version "Scripture quotations are from The Holy Bible, English Standard Version® (ESV®), copyright © 2001 by Crossway, a publishing ministry of Good News Publishers. Used by permission. All rights reserved." YouTube video "Whom Shall I Fear" by Chris Tomlin