Does the Bible give Christians guidance on whether a believer can or should donate their body to science when they die?  What do you think about this controversial subject?
The Body is Sanctified
Once more the Bible is silent on a controversial subject so we must use biblical discernment to make a decision.  This question is whether a believer can or should donate their body to science when they die.  We do know that the pagan nations of old used to burn the body after the person's death however the history of the early patriarchs and the kings and their wives never burned their bodies after death but always gave them a proper burial.  The Bible doesn't necessarily prohibit having someone cremated after death but the examples we have are that they are always buried.  This burial is always followed by a time of grief, sometimes for as long as a month.  Having said this, if a Christian dies and their desire or last wish is to be cremated, possibly due to financial considerations, there is no indication that this is sin at all.  In fact, if a family member is cremated due to financial constraints by their desire to not financially burden the family, I see no problem with having this done.   What I am saying is that we should prefer a burial, if practical, but it is not a big issue I believe to God.  Besides, when a person is resurrected, like the Valley of Dry Bones in Ezekiel (Ezk 37), God is fully capable of reconstructing the body to its original state.  Nothing is impossible with God.  Even those who have died many years ago and perhaps even buried at sea (like in times of war), God is able to retrieve and reconstruct the person's body to the exact way that it was prior to death.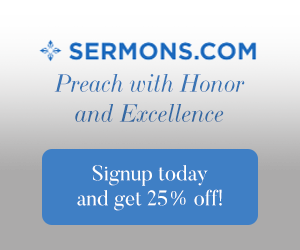 Donating a Body to Science
Almost every Christian funeral service that I have attended or presided over was where the deceased believer was placed in a coffin and into the ground.  I think if a believer knew that his or her body was going to be dissected, tested, organs extracted, or other things that I don't want to really mention here they would likely not want that done.  For one thing, consider the family of the one who is deceased.  How would the daughter feel about her mother's body being used for the purpose of furthering science?  How would a grown son or daughter feel about having their parent and their body parts being used for experimentation just so that we can learn more about the human body?  This is something that I would personally be against for myself and for any of my parents or my wife.  Only if they left this as one of their last wishes before they died would I accept it.  What can science learn from a dead body anyway?  Probably many things, I am sure, but two things that science will never allow us to do; to have a human, physical body last forever and to prevent a person from dying.  I have seen the statistics on death and they are very impressive; one out of every one humans die.   
The Temple of God
2 Corinthians 6:19-20 "Or do you not know that your body is a temple of the Holy Spirit within you, whom you have from God? You are not your own, for you were bought with a price. So glorify God in your body."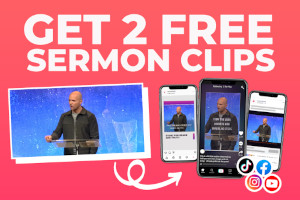 Perhaps you have never read these verses and thought that they would apply to donating organs (which I believe is certainly fine even though the Bible is silent on this subject) or donating a body to science but when I read these verses, it made me think that life is precious to God.  I am an organ donor and if one or more of my organs can save someone's life, I am for it.  God is pleased I believe since God is pro-life, however the human body was never meant to be an experimental organism.  I believe this because I believe in the sanctity of life.   I know the person's spirit, after they die, doesn't remain in the body but the body is important to God because it will be reunited with the soul after Christ returns.  Then both body and spirit (or soul) will be joined together and be in either one of two places; in the kingdom of heaven or in the lake of fire.  Either way, everyone will be resurrected again.  Jesus said "Do not marvel at this, for an hour is coming when all who are in the tombs will hear his voice  and come out, those who have done good to the resurrection of life, and those who have done evil to the resurrection of judgment" (John 5:28-29).  This is similar to what Daniel wrote, "Multitudes who sleep in the dust of the earth will awake: some to everlasting life, others to shame and everlasting contempt" (Dan 12:2). Since the body is the temple of the Holy Spirit of God I believe that we ought to treat even a deceased human body with reverence.   I have read where all of the patriarchs and kings and ancient Israelites had burials and it was because they valued the body because they knew that God is the Author of Life.  Even Jesus was buried and afterwards, as was the Jewish custom, they brought herbs, spices, and ointments to the dead body as a way to honor the deceased person and to show the body respect even though that person was not really present.
Conclusion
Paul wrote to the church at Thessalonica to clear up the confusion as to whether those who had died already before Christ returned would miss the kingdom of heaven.  Paul writes with such passion and tenderness about those who are now asleep, which doesn't mean sleeping like they'll wake up again, but their body is dead, even though their spirit or soul lives on:
1 Thessalonians 4:13-18 "But we do not want you to be uninformed, brothers, about those who are asleep, that you may not grieve as others do who have no hope. For since we believe that Jesus died and rose again, even so, through Jesus, God will bring with him those who have fallen asleep. For this we declare to you by a word from the Lord, that we who are alive, who are left until the coming of the Lord, will not precede those who have fallen asleep. For the Lord himself will descend from heaven with a cry of command, with the voice of an archangel, and with the sound of the trumpet of God. And the dead in Christ will rise first. Then we who are alive, who are left, will be caught up together with them in the clouds to meet the Lord in the air, and so we will always be with the Lord. Therefore encourage one another with these words."
How clear this is that those who are now dead (sleep) will be raised to meet the Lord in the air and those who now sleep and are with the Lord will be reunited with their physical bodies and be like Jesus is now (although certainly not in His glory the way He appears).  In fact John writes "we know that when Christ appears, we shall be like him, for we shall see him as he is" (1 John 3:2).  Jesus today has a physical body but also is Spirit. He is both God and Man. His humanity and His divinity dwell together (John 1) just as our physical bodies will be joined with our human spirit (or soul) after Jesus' return.  Today, if you have heard His voice and your heart hasn't been hardened by rejecting Jesus, you can be saved (2 Cor 6:2) and you can have both a physical and a spirit body and live forever (John 3:16) or both will live in condemnation forever (John 3:18).
Related reading: Do Christians Go Immediately to Heaven After They Die?
Resource – Scripture quotations are from The Holy Bible, English Standard Version® (ESV®), copyright © 2001 by Crossway, a publishing ministry of Good News Publishers. Used by permission. All rights reserved.