In today's fast-paced world married couples often get so busy that they lose time for one another. One thing leads to another and before you know it either the husband or the wife decides that they need to be separated or even divorced. In this article I will share some things that will give hope to the one that was left behind when their husband or wife has left the home. God offers help in His word for the estranged spouse. You, as the one whom was left behind, can ask God's help even when your spouse will not listen to reason or pray for their marriage themselves.
Stay true to God's Word
Isaiah 55:10-11 For as the rain cometh down, and the snow from heaven, and returneth not thither, but watereth the earth, and maketh it bring forth and bud, that it may give seed to the sower, and bread to the eater: So shall my word be that goeth forth out of my mouth: it shall not return unto me void, but it shall accomplish that which I please, and it shall prosper in the thing whereto I sent it.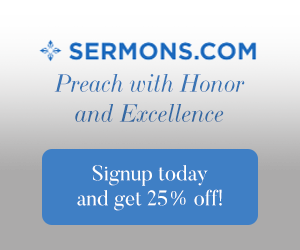 Many times we pray for what we want and forget that it is the Lord's will that we should desire (James 4:15). God is in control and He knows the desire of your heart which is the repair of your marriage. Make sure that you continue your personal devotions even when your spouse is not at home. Stay true to the Lord and His Word because God sees your heart and although He is in control He does consider our obedience to Him (Psalm 37:3-5). Spending time in His word shows Him that you are committed to your relationship with Him. That relationship comes first and all other relationships flow from there. Cultivating your relationship with the Lord will give you the wisdom that you need to help your estranged spouse.
Make Your Request to God Personal
Personalize and memorize Scriptures that you can pray on a daily basis. For example, let's say that the wife is named Carol and husband is named Jeff. Take a look at how I have personalized some popular Scriptures below: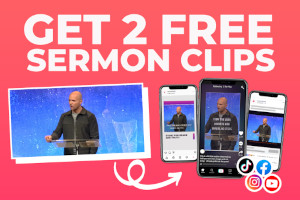 Philippians 1:1-6
I thank my God upon every remembrance of CAROL, Always in every prayer of mine for CAROL all making request with joy, For CAROL'S fellowship in the gospel from the first day until now; Being confident of this very thing, that he which hath begun a good work in CAROL will perform it until the day of Jesus Christ
Colossians 2:6-14
As JEFF HAS therefore received Christ Jesus the Lord, so walk JEFF in him: Rooted and built up in him, and stablished in the faith, as JEFF WAS taught, abounding therein with thanksgiving. Beware lest any man spoil JEFF through philosophy and vain deceit, after the tradition of men, after the rudiments of the world, and not after Christ. For in him dwelleth all the fulness of the Godhead bodily. And JEFF IS complete in him, which is the head of all principality and power: In whom also JEFF IS circumcised with the circumcision made without hands, in putting off the body of the sins of the flesh by the circumcision of Christ: Buried with him in baptism, wherein also JEFF IS risen with him through the faith of the operation of God, who hath raised him from the dead. And JEFF, being dead in HIS sins and the uncircumcision of JEFF'S flesh, hath he quickened together with him, having forgiven JEFF all trespasses; Blotting out the handwriting of ordinances that was against us, which was contrary to us, and took it out of the way, nailing it to his cross
Romans 8:37-39
Nay, in all these things CAROL IS more than A conqueror through him that loved us. For I am persuaded, that neither death, nor life, nor angels, nor principalities, nor powers, nor things present, nor things to come, Nor height, nor depth, nor any other creature, shall be able to separate CAROL from the love of God, which is in Christ Jesus our Lord.
Psalm 66:8-12
O bless our God, JEFF AND CAROL, and make the voice of his praise to be heard: Which holdeth JEFF AND CAROL'S soul in life, and suffereth not JEFF AND CAROL'S feet to be moved. For thou, O God, hast proved JEFF AND CAROL: thou hast tried JEFF AND CAROL, as silver is tried. Thou broughtest JEFF AND CAROL into the net; thou laidst affliction upon JEFF AND CAROL'S loins. Thou hast caused men to ride over JEFF AND CAROL'S heads; JEFF AND CAROL went through fire and through water: but thou broughtest JEFF AND CAROL out into a wealthy place.
Fast and Pray 
1 Corinthians 7:5 Defraud ye not one the other, except it be with consent for a time, that ye may give yourselves to fasting and prayer; and come together again, that Satan tempt you not for your incontinency.
The Bible is pretty clear that a husband and wife should be separated only for a time of fasting and prayer. Now I realize that many who read this article are the injured party in that your spouse has already gone from the home without your consent. Even so, you should set aside a regular time of fasting and prayer, dedicating your time to the Lord and remembering the almighty power that He has to heal your marriage. In this you will show your love for the Lord and your love for your spouse.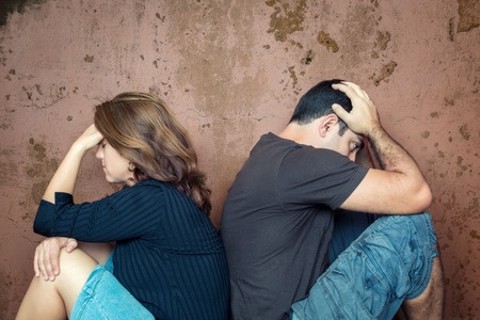 Examine Yourself and Ask Forgiveness 
Haggai 1:5-7 Now therefore thus saith the Lord of hosts; Consider your ways. Ye have sown much, and bring in little; ye eat, but ye have not enough; ye drink, but ye are not filled with drink; ye clothe you, but there is none warm; and he that earneth wages earneth wages to put it into a bag with holes. Thus saith the Lord of hosts; Consider your ways.
Perhaps your spouse has pursued another relationship and therefore has left you. You must remember that you cannot control the choices that your spouse makes but you can reflect upon your past choices and purpose to make good choices even in the midst of this trial. God calls us to examine ourselves – to consider our ways. We all have done things that are not pleasing to the Lord. Sometimes, such as in the time of trials in our marriage, God is calling us to draw near to Him and consider what we have done to contribute to the problem at hand. Other times we are truly suffering as a consequence of the sin of another. But consider things like:
Have you put Christ first in your life?
Is your relationship with Jesus a real part of your marriage?
Have you loved your spouse as you should?
Have you put their needs above your own?
Have you spent time with your spouse as you should, or have you spent more time away than necessary?
In today's day of technology are you perhaps spending too much "screen time" even when you are at home?
This passage from Haggai is talking about "how and why" we spend our time. Our motivation for what we do should always be out of a love for God first and then a love for others. Are we doing things that are going to burn like wood, hay and stubble? Or are we investing in gold, silver and precious stones? (1 Cor 3:11-15) If you should find that you have been in error ask God for forgiveness and then ask your spouse for forgiveness.
Be Honest, Dignified, and Respectful 
Ephesians 4:29-31  Let no corrupt communication proceed out of your mouth, but that which is good to the use of edifying, that it may minister grace unto the hearers. And grieve not the holy Spirit of God, whereby ye are sealed unto the day of redemption. Let all bitterness, and wrath, and anger, and clamour, and evil speaking, be put away from you, with all malice
Remember in every conversation that you have with your estranged spouse that you must remain kind and honest. Keep an even and loving tone in your voice (and written communications). Shouting and ugly language is not what the Lord would have you to do. Sometimes the spouse can be convinced of your willingness and desire to repair the marriage by your words and actions. Grieve not the Holy Spirit – that means when He (Holy Spirit) tells you how you should act listen to Him and do as He says.
Be Willing to Grant Forgiveness – Wait with Open Arms 
Ephesians 4:32 And be ye kind one to another, tenderhearted, forgiving one another, even as God for Christ's sake hath forgiven you.
Nothing will finalize a divorce more quickly than one or the other whom is unwilling to forgive. God calls us to forgive one another. As believers our focus should be on the new self and not those things that we did before we knew Jesus. The reason we stand ready to forgive is because of what God did for us when He gave His only begotten Son as a ransom for our own life. When we keep our eyes upon Jesus it is not possible to refuse to forgive. Be willing to forgive your spouse and lovingly welcome them back into your arms and into your life regardless of what has happened. This is how we practice godly forgiveness. Rely upon the Holy Spirit to enable you to forgive, for "greater is he that is in you, than he that is in the world." (1 John 4:4)
Final Thoughts 
God can do this! God can bring your estranged spouse home to you. But no matter how long it takes remember to stay true to God by studying and memorizing His word. Personalize your Bible study and His word will teach you how to fast and pray, how to examine yourself and ask forgiveness and how to continually communicate in a loving and honest way with your spouse. Finally, stand ready to forgive and welcome your spouse home, this is called godly forgiveness and it is exactly what the Lord expects from His children.
Related reading: How to Pray for a Wayward Child
Resource – Scripture quotations are from The Holy Bible, King James Version