On April 11, 2013 the USA Network is launching The Moment, a new series hosted by legendary NFL quarterback Kurt Warner. In this unscripted reality show nine individuals will be taken on a life-changing journey, each being given a second chance to reclaim the career dreams they put on hold and to rewrite their life stories.
Whether these past dreams are realized or not, just the thought of someone getting a second chance in life is one to which nearly everyone can relate. But second chances in life go beyond career choices, and the Bible is full of stories that show how God provides them. Here are seven great reminders of a gracious God who gives second chances.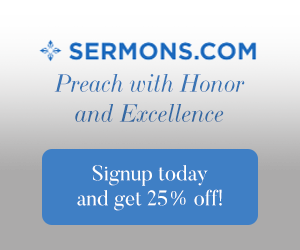 Rahab – Joshua 2:1-22, 6:20-25
The Bible is clear and consistent when it refers to Rahab—she was a prostitute. Even 3,000 years ago that was not considered an honorable profession. And to make matters even worse, she was a Gentile who lived in the city of Jericho in the land of Canaan at a time when the nation of Israel was about to conquer the land. But this Gentile woman of ill repute had heard about the God of Israel and His greatness. So when spies from Israel showed up at her house, she put her life on the line to hide them. And God granted her a second chance. When Jericho was completely destroyed, only Rahab and her family survived its destruction. But even more amazing is the fact that we find Rahab's name in Matthew's genealogy of Christ.
Moses – Exodus 1—3
The life of Moses is an amazing story of second chances — two of them to be exact. He was born in Egypt during a dangerous time for young Jewish boys. Condemned to death by the order of Pharaoh, God chose to spare Moses's life and gave him the privilege and protection of growing up in Pharaoh's palace. When other infant boys in Israel found death early in life, Moses was raised with—and as—royalty. As a member of Pharaoh's house Moses was in a position to help his nation which had been enslaved. But when he killed an Egyptian taskmaster to save a Hebrew young man, the wrath of Pharaoh drove him out of Egypt for fear of his life. Yet 40 years later God gave Moses a second chance to return to Egypt and set His people free.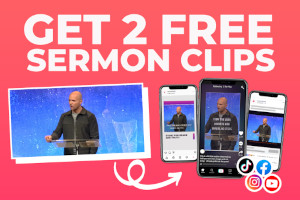 David – 2 Samuel 11-12, Psalm 51
The Bible tells us that David was a man after God's own heart. But that's not all he was. He was also an adulterer and murderer—both of which were capital offenses according to the Law of Moses. The story of his affair with Bathsheba and his attempt to hide his sin by having her husband, Urriah, killed by putting him on the front line in battle is one of the most appalling tales of sin in Scripture. But when confronted with his sin, David's heart broke in repentance and God granted him grace and a second chance.
Zacchaeus – Luke 19:1-10
At the time of Christ tax collectors were even more despised than they are now. Most were greedy, dishonest men who had the power and authority to take advantage of the poor and become rich at their expense. Zacchaeus was just this kind of man. So when Jesus came to town and chose to stay with him, people couldn't believe it. Why would Jesus, obviously a man of God, choose to even associate with this sinner? This is just the kind of person Jesus came to save—and to give a second chance.
Peter – Matthew 26:31-35, 69-75; John 21
In every group there always seems to be someone who just has to blurt out the first thing that comes into their mind. When it came to the disciples of Jesus, Peter was that person. James, John, Andrew and the rest of the disciples could always count on Peter to open his mouth and insert his foot. Even during the final hours before Christ's crucifixion Peter boldly proclaimed that he would stand by Jesus' side even if it meant death. But Jesus knew better and before the son could even rise again, Peter emphatically denied Christ to save his own life. Yet Jesus had plans to use Peter in a mighty way to build His church and gave him a second chance to show his love for Jesus.
Thief on the Cross – Luke 23:39-43
There may be no greater need for a second chance than when you have spent your living for yourself and come face to face with death for the things you have done. The two men crucified on either side of Jesus were those kind of men. They lived their lives in such a way that they were deserving of death. And so they hung, nailed to a cross, next to Jesus. One of the men joined the crowds and soldiers in mocking Christ. But the other realized who it was being crucified next to him and, with death nearby, asked for mercy. This simple act of faith, this humble request was heard and answered as Christ promised him a second chance in eternity.
You and Me – Ephesians 2:1-10
All of us need a second chance, and God is willing to give it. Paul says it so well in his letter to the church at Ephesus.
"And you were dead in the trespasses and sins in which you once walked, following the course of this world, following the prince of the power of the air, the spirit that is now at work in the sons of disobedience— among whom we all once lived in the passions of our flesh, carrying out the desires of the body and the mind, and were by nature children of wrath, like the rest of mankind. But God, being rich in mercy, because of the great love with which he loved us, even when we were dead in our trespasses, made us alive together with Christ—by grace you have been saved— and raised us up with him and seated us with him in the heavenly places in Christ Jesus, so that in the coming ages he might show the immeasurable riches of his grace in kindness toward us in Christ Jesus. For by grace you have been saved through faith. And this is not your own doing; it is the gift of God, not a result of works, so that no one may boast. For we are his workmanship, created in Christ Jesus for good works, which God prepared beforehand, that we should walk in them."
Guest Post By Brian Ondracek

Brian has spent more than 20 years in Christian publishing providing leadership at companies such as Crossway Books, Tyndale House Publishers and Christianity Today. He has also been actively involved in his local church serving as a lay leader in various ministries over the years. He resides in Wheaton, Illinois with his wife and has two grown sons who are faithfully walking with Christ.
God has a plan for everyone, take a look at this article, also about second chances:
Resources – The Holy Bible, English Standard Version "Scripture quotations are from The Holy Bible, English Standard Version® (ESV®), copyright © 2001 by Crossway, a publishing ministry of Good News Publishers. Used by permission. All rights reserved." Video usanetworks. com