In the chaotic world we live in we are constantly facing issues that come against us spiritually.  Now more than ever we need to pray for peace through all of the trials that come our way.  If we don't have a peace about us, we can't focus on God completely and therefore cannot follow His will for us.  Here are 10 amazing prayers for peace that you can pray in the hard times and even the darkest hours of your life.
World Peace
Father in heaven,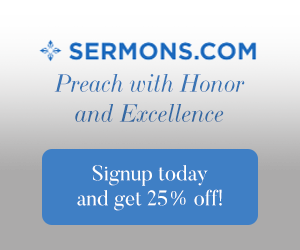 I understand that world peace is never going to happen because you have told me so through Jesus as He said, "And you will hear of wars and rumors of wars.  See that you are not alarmed, for this must take place, but the end is not yet.  For nation will rise against nation, and kingdom against kingdom." (Matthew 24:6-7)  Father, I pray that You will soften the hearts of those who will listen, so that this world can be as peaceful as possible.  I pray for those in power that only want power.  I pray that they may see the error in their fleshly desires and turn to you, Abba.  I am encouraged, though, as you also said through Jesus in the same passage, "but the one who endures to the end will be saved." (Matthew 24:13)  I love You, Lord!  I will follow You to the very end of this world!  Amen
Inner Peace
Comforting Lord,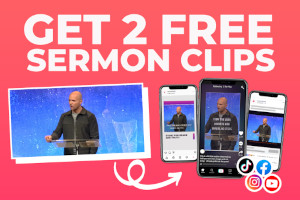 You are my most cherished prize!  I covet You, Lord because I am not with you in heaven right now.  I am excited for the day I meet your Son, Jesus, face to face and hear Him say, "well done good and faithful servant."  Lord, until that day comes when I meet Jesus face to face, I pray for Your presence in my life.  Fill my soul to overflowing proportions.  I want an inner peace so strong that a cannon blast wouldn't shatter it.  I want an inner peace so strong that if my own life is required of me, I will do so knowing that You are right on the other side.  Lord, I love you with my entire being!  May I serve you faithfully this day.  Amen
Peace Amongst My Enemies
Beautiful Lord,
You already know who my enemies are.  They taunt me day after day by saying Your Name in vain.  Father, anger stirs in my soul when I hear them say Your Name like that.  I pray, Lord, as I remember to, "be angry and do not sin," (Ephesians 4:26a) that You will find me faithful to You.  Give me Your peace that passes all understanding so I may shine the light of Jesus to all people, including the ones that scoff at Your glorious Name.  I Love You, Father!  Amen
Peace From Temptation
Omnipotent Father,
You are stronger and mightier than everything.  Lord, You are the overcomer of my sins and of the temptations that come my way.  Father, I pray that You give me peace as temptations come my way.  I trust in Your Word as it says, "God is faithful, and He will not let you be tempted beyond your ability, but with the temptation He will also provide a way of escape, that you may be able to endure it." (1 Corinthians 10:13)  Lord, I want to make a conscious effort to remember this verse every time temptations come at me.  I praise You for Your promises, Oh Lord.  For You are good all of the time.  Amen
Peace In The Valley
Wonderful Father,
I am in the valley right now.  It seems as if everything is going wrong.  I just moved passed the death of my brother and now I have been laid off.  Father I don't know how much more I can bare.  I trust in You, though, and I pray that You can give me peace through this.  I will keep singing, "Oh no, You never let go, through the calm and through the storm.  Oh no, You never let go, through every high and every low.  Oh no, You never let go, Lord, You never let go of me.  Yes, I can see a light that is coming for the heart that holds on.  And there will be an end to these troubles, but until that day comes still I will praise You, still I will praise You!" [1] I love you Father!  I praise Your name even in the darkest hours!  Amen
Peace For Unbelieving Family Members
Gracious Father,
As You have been gracious to me, I pray for Your peace that can give me strength to be gracious to my loved ones who reject the gospel.  It kills me to know that if they died today, I would never see them again.  It hurts, Father!  I love them all so much and eternity without them is something I cannot fathom.  Father, show me Your will!  I want to sow seeds that you can grow in them Father, but that requires me to have peace inside, so that You are seen and heard clearly, Lord.  May Your will be done this day, Lord.  Amen
Peace In The Church
Merciful Lord,
The church today reeks of sin and division.  Many false teachers are leading congregations of people into hell.  They are preaching false doctrines to line their own pocketbooks.  Father, many people in the church today are choosing to believe only verses of the Bible that make them happy and they reject the rest.  Father, I pray that You would bring a revival and restore peace to Your church.  We are the bride, and we commit adultery against You every time we sin.  Father I pray for Your forgiveness of my sins.  It sickens me to see how adulterous I have been in the past.  I pray that You, Lord, will give me peace as I attempt to show an authentic life through You in my church.  May unity be restored in Your house, Father.  Amen
Peace For The Forgotten Ones
Lord,
My heart breaks for those poor, undernourished children in other countries around the world.  Father, they die of starvation and disease every day.  It makes me sick that I have more than enough food and they have none.  What can I do, Father?  Do You want me to adopt a child?  Do You want me to support a child to stay in their own country?  These children are swept under the rug and forgotten!  This should not be!  Father, I pray that You give these innocent kids peace to know that You are real.  I pray for the missionaries that are in these countries, Lord.  Give them peace to endure every situation that comes their way, as they watch these precious babies leave the earth to be with You every day.  I can't even imagine what the missionaries go through, Father, but I pray that You carry them through every trouble that comes.  Lord, I love those missionaries and those children.  I love You most of all!  I pray that Your will be done.  Amen
Peace For Parents
Awesome Lord,
You have given many of us the wonderful responsibility of raising kids.  Father as much as I love my kids, they do tend to drive me crazy at times.  Lord I pray that You will provide me peace as I help guide them through this life while they live under my roof.  Give me peace to remain patient with them as they make poor choices that may have devastating consequences.  Lord, I want to love my kids like You love me.  I pray that as patient as You have been with me, that I will be as patient with my children.  Lord, during the toughest times with my children I need to be at peace in my heart so that I may train them up in righteousness by Your standards.  Thank You for my kids, Father!  I love them!  I love You!  Amen
No Peace For The Devil
Father,
I know I don't usually pray like this, but the Devil is absolutely horrendous, vile, detestable and wretched.  I pray, Father, because You are sovereign over all things, that You will not give the Devil a moment's peace.  I pray that You remind Him constantly that His end is near.  I pray that You drive Satan and his demons away from Your children.  I pray that You protect those who have given the Devil a foot-hold.  Father convict them and rebuke the Devil for his apostasy, for he abandoned his loyal post in heaven as the most beautiful angel.  He chose his path to hell, Father, and I pray that You send Jesus soon to finish him off once and for all!  I can't wait for that day, Father.  Until that day comes I will stand firm in Your Word and in prayer and in Your promises.  I love You, Lord!  Amen
Conclusion
Every single area of our lives is better lived when we are at peace.  Whatever circumstances you are facing today, give your worries to God and pray for peace about it.  God will provide.  If God brings you to it, He will bring you through it.  God bless you as you live a life worthy of the calling.
Take a look at this article, also about prayer:
Resources – The Holy Bible, English Standard Version "Scripture quotations are from The Holy Bible, English Standard Version® (ESV®), copyright © 2001 by Crossway, a publishing ministry of Good News Publishers. Used by permission. All rights reserved. [1] Lyrics from "You Never Let Go" written by  Beth & Matt Redman. YouTube "You Never Let Go" by Matt Redman.