The book of Ruth contains an interesting story about a Moabite woman who was redeemed into a Hebrew family. The book may have been written by Samuel and was probably penned during the time of David.
A Dreadful Time in a Strange Country

Because of a famine in Israel, a Hebrew family moved to Moab. This was a country not far from Israel on the east side of the Dead Sea. The family was from the city of Bethlehem-judah in Israel. Elimelech and his wife Naomi had two sons, Mahlon and Chilion. Each of them married a wife from Moab. In time Elimelech and his two sons died which left the three widows in Moab.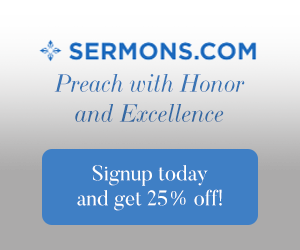 A new beginning
After her husband's death, Naomi planned to return to Bethlehem-judah to be with family. She prepared to leave her two daughters-in-law. However, they begged to be able to go with her. She said that she had no more children and even if she were to marry again and bear sons that the two daughters would not be able to wait for them to grow up. She planned to return to Israel alone and empty.
True love
and selfless giving
One of the daughters-in-law, Orpah, returned to her people in Moab. The other daughter-in-law, Ruth, said that she would stay with Naomi. It was during this conversation that Ruth said these words which have become the basis for many Christian wedding vows: "Intreat me not to leave thee, or to return from following after thee: for whither thou goest, I will go; and where thou lodgest, I will lodge: thy people shall be my people, and thy God my God: Where thou diest, will I die, and there will I be buried: the Lord do so to me, and more also, if ought but death part thee and me."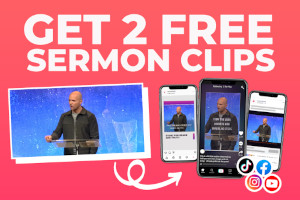 Ruth and Naomi returned to Bethlehem-judah together. Naomi was financially and emotionally despondent, but her family and friends accepted her with joy.
As they had no money and no men to take care of them, Ruth went into the fields to gather whatever grain she could. One land owner, Boaz, noticed Ruth and asked his workers to be kind to her and leave plenty of grain for her and her mother-in-law. He did not know at the time who Ruth was, but out of kindness he chose to care for the new stranger in their land.
Ruth returned to Naomi and told her about the generous landowner. Naomi asked about the man and was pleased to learn that it was Boaz. Boaz was a near family member of Elimelech, her late husband. This meant that Boaz had the opportunity to take Naomi and Ruth into his care as well as free them from their financial debt.
A husband
for Ruth
Naomi instructed Ruth on how to ask for Boaz's help in the matter. She approached Boaz and asked him to become the kinsman-redeemer for them. Before Boaz could accept the care of these two ladies he had to negotiate with another kinsman for the privilege. This other man was closer to Elimelech and therefore had the responsibility to care for the ladies. This man chose not to exercise his duty for their care which left Boaz with the opportunity to buy them out of their debt and take Ruth as his wife.
Boaz and Ruth were married and became the great-grandparents of King David.
A Redeemer
for all
Like Ruth and Naomi, humanity has become enslaved to sin. Jesus Christ had the right to redeem us to himself by paying our sin debt and accepting us into his family. Jesus paid the debt on the cross and has offered to redeem us through His blood.
Interested in More Bible Stories?Check out these other articles here at WCWTK:Jonah Bible Story SummaryGod gave Jonah a job to do but he rebelled against the Lord. Although he ended up doing what God told him to do, his disobedience and rebellion left him a very bitter man. This it the Bible story that includes a big fish

Strong Women From The Bible Enjoy these factual accounts of 5 strong women in the Bible. You will read about women who saved many, one who desperately wanted a child and a mother and grandmother who raised a godly man who is the subject of two books of the Bible.

Bible Stories about Friendship You interested in knowing how to be a good friend? Read this article to be reminded that God is the author of friendship and had holy men write these accounts so we can learn from them.
Free images from FreeDigitalPhotos.net