Romans chapter 12 is a turning point in the book of Romans. In the previous chapters the main emphasis in the book was why we need a Savior and how we can accept Him. However, this chapter begins to deal with how a Christian ought to live out his salvation. There are many practical points to daily Christian living which begin in Romans 12 and continue to the end of the book.
As you study through the book of Romans, and particularly chapter 12 and following, it is important to note that salvation is through God's grace and not our works. However, a natural result of this salvation is to live a life pleasing to God. This is exactly where Paul picks up in Romans 12:1.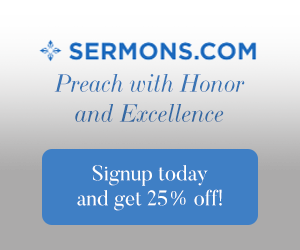 Living Sacrifice – Romans 12:1
"I beseech you therefore, brethren, by the mercies of God, that ye present your bodies a living sacrifice, holy, acceptable unto God, which is your reasonable service."
Paul says that because of the information that has been presented up to this point, he proposes that it is reasonable that one would be completely sold out to God as a sacrifice to be used in whatever manner God chooses. It is natural to want to thank God for your salvation by turning your life over to Him.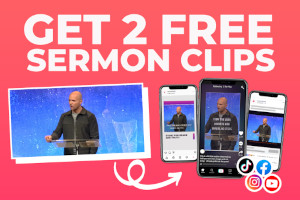 God's Plan for Your Life – Romans 12:2
"And be not conformed to this world: but be ye transformed by the renewing of your mind, that ye may prove what is that good, and acceptable, and perfect, will of God."
Don't allow the world to shape you. Allow God's Holy Spirit to control. Submit your thoughts to Him and the practical outworking of that will be to follow God's plan that He has already designed for you. Of course, there is no obligation to obey God, otherwise our salvation would still be based on works. However, in light of Romans chapters 1-11, it is reasonable (verse 1) to want to know this plan of God for your life.
Thankfully, we are not left wondering what God's plan is. Paul begins to lay out some very practical ways we can obey God's plan in the following verses.
Spiritual Gifts Emerge When We Display a Right Attitude Towards Others – Romans 12:3-8
"For I say, through the grace given unto me, to every man that is among you, not to think of himself more highly than he ought to think; but to think soberly, according as God hath dealt to every man the measure of faith. For as we have many members in one body, and all members have not the same office: So we, being many, are one body in Christ, and every one members one of another. Having then gifts differing according to the grace that is given to us, whether prophecy, let us prophesy according to the proportion of faith; Or ministry, let us wait on our ministering: or he that teacheth, on teaching; Or he that exhorteth, on exhortation: he that giveth, let him do it with simplicity; he that ruleth, with diligence; he that sheweth mercy, with cheerfulness."
Paul begins a treatise on how a mature Christian should live. Again, we are not obligated to live this way because our salvation does not depend on it. Yet, because of gratefulness we should want to live a Christ-like life.
Understand who you are. You are not the one who saved you, Christ is. Each one of us have been placed by Christ into His body of believers. We work together to form a good functioning body. This is done as a whole unit of Christians in the body of Christ, but also in smaller units we call the local church. A church functions properly when its members, with different spiritual gifts, exercise those gifts in a way that honors Christ. But it starts with an attitude of humility.
The illustration which Paul uses is a physical body. This is further expanded upon in 1 Corinthians 12. Not all body parts accomplish the same purpose; or, as he says here not all have the same office. Not everyone can be the pastor of a church. There needs to be other teachers and people who care for the music and children and widows. Some people may have the responsibility of cleaning bathrooms in a church. While it may not seem glamorous, I can promise that if that job is not done, then at some point the pastor will not be able to effectively teach. Each person doing their part makes a church function.
The same is true with the spiritual gifts. Everyone in the church needs to serve using the gift(s) they have been given by the Holy Spirit.
Guiding Principles for the Christian Life – Romans 12:9-21
Love – verses 9, 10: "Let love be without dissimulation. Abhor that which is evil; cleave to that which is good. Be kindly affectioned one to another with brotherly love; in honour preferring one another;"
Godly Character – verses 11-15: "Not slothful in business; fervent in spirit; serving the Lord; Rejoicing in hope; patient in tribulation; continuing instant in prayer; Distributing to the necessity of saints; given to hospitality. Bless them which persecute you: bless, and curse not. Rejoice with them that do rejoice, and weep with them that weep."
Thoughtfulness – verses 16-18: "Be of the same mind one toward another. Mind not high things, but condescend to men of low estate. Be not wise in your own conceits. Recompense to no man evil for evil. Provide things honest in the sight of all men. If it be possible, as much as lieth in you, live peaceably with all men."
Dealing With Enemies – verses 19-21: "Dearly beloved, avenge not yourselves, but rather give place unto wrath: for it is written, Vengeance is mine; I will repay, saith the Lord. Therefore if thine enemy hunger, feed him; if he thirst, give him drink: for in so doing thou shalt heap coals of fire on his head. Be not overcome of evil, but overcome evil with good."
Romans 12 – Gateway to Christian Living
The first part of the book is the why and how of salvation. Starting in Romans 12 and continuing through the rest of the book you read about the why and how of the Christian's life on earth. We call that sanctification.
If you are seeking to do God's will on a practical level today then choose one of the teachings in Romans 12 and put it into use before the day is done.
Interested in more Bible studies? Take a look at these:
Resource:
The Holy Bible, King James Version