Every time I read or hear Psalm 27 I recall how privileged I am to know Jesus as my Savior. This Psalm is written by David and it is a reflection of how his faith in the power of God sustained him through many trials. Take a look at what I have learned as I studied Psalm 27:
Do Not Fear — God is with you
Psalms 27:1 ( KJV ) 1 The LORD is my light and my salvation; whom shall I fear? the LORD is the strength of my life; of whom shall I be afraid?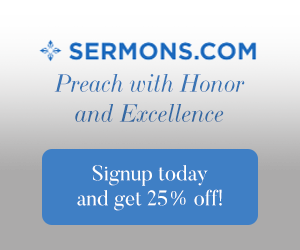 David goes back and forth in this psalm remembering the past when the Lord delivered him. I like how he starts out with such positive thoughts. The contrast between light and darkness; strength and weakness are evident in verse 1 also. I am reminded of some other Scriptures as I read this verse:
The Lord is Light – In Him there is no darkness
For thou wilt light my candle: the LORD my God will enlighten my darkness. (Psalm 18:28)

For thou hast delivered my soul from death: wilt not thou deliver my feet from falling, that I may walk before God in the light of the living? (Psalm 56:13)

Who is among you that feareth the LORD, that obeyeth the voice of his servant, that walketh in darkness, and hath no light? let him trust in the name of the LORD, and stay upon his God. (Isaiah 50:10)

For God, who commanded the light to shine out of darkness, hath shined in our hearts, to give the light of the knowledge of the glory of God in the face of Jesus Christ. (2 Corinthians 4:6)

This then is the message which we have heard of him, and declare unto you, that God is light, and in him is no darkness at all. (1 John 1:5)

And the city had no need of the sun, neither of the moon, to shine in it: for the glory of God did lighten it, and the Lamb is the light thereof.  (Revelation 21:23)
God is a Strong Shelter
God is our refuge and strength, a very present help in trouble. (Psalm 46:1)

For thou hast been a shelter for me, and a strong tower from the enemy. (Psalm 61:3)

The God of my rock; in him will I trust: he is my shield, and the horn of my salvation, my high tower, and my refuge, my saviour; thou savest me from violence. (2 Samuel 22:3)

God is our refuge and strength, a very present help in trouble. (Psalm 46:1)
After meditating upon that first verse of Psalm 27 and finding the cross references to compare, I noticed that David shares his experience and how he was victorious in his times of trial. This is a pattern of many other psalms, also written by David. Reading this Psalm 27 line upon line, I found this:
| | |
| --- | --- |
| When David's Faith was Tested | Against All Odds What did David do? |
| 2 When the wicked, evenmine enemies and my foes, came upon me to eat up my flesh, they stumbled and fell.3 Though an host should encamp against me, my heart shall not fear: though war should rise against me, in this will I beconfident. | 4 One thinghave I desired of the LORD, that will I seek after; that I may dwell in the house of the LORD all the days of my life, to behold the beauty of the LORD, and to inquire in his temple.5 For in the time of trouble he shall hide me in his pavilion: in the secret of his tabernacle shall he hide me; he shall set me up upon a rock.6 And now shall mine head be lifted up above mine enemies round about me: therefore will I offer in his tabernacle sacrifices of joy; I will sing, yea, I will sing praises unto the LORD.7 Hear, O LORD, when I cry with my voice: have mercy also upon me, and answer me. |
| 8a When thou saidst, Seek ye my face; | 8bmy heart said unto thee, Thy face, LORD, will I seek.9 Hide not thy face farfrom me; put not thy servant away in anger: thou hast been my help; leave me not, neither forsake me, O God of my salvation. |
| 10a When my father and my mother forsake me, | 10bthen the LORD will take me up. |
| 11b because of mine enemies. | 11a Teach me thy way, O LORD, and lead me in a plain path, |
| 12 Deliver me not over unto the will of mine enemies: for false witnesses are risen upagainst me, and such as breathe out cruelty.13a I had fainted,  | 13bunless I had believed to see the goodness of the LORD in the land of the living.14 Wait on the LORD: be of good courage, and he shall strengthen thine heart: wait, I say, on the LORD.  |
Patience, Experience and Hope

In David's life he suffered through many hardships. He lost a baby boy that was the offspring from an adulterous affair. He was hunted by an evil king who dedicated his life to killing David because he was jealous. Even after that evil king died and David ruled the throne, David had to deal with more of his own family issues – the rape of his daughter by her own half brother (David's son) and then the murder of that son by his own brother (another of David's sons). That sent the murdering son into exile. After a time of 3 years or more David's son, the murderer, returned home only to live as a commoner and not a prince. This left the son angry and even bitter and so he purposed to overthrow his father's throne and kill him. Even when David learned of his son's plan to kill him, he gave orders to protect his son. In the end David's son was killed, the rebellion ended and once again David was heartbroken.
This is but a small portion of David's life story but you can see that he spent much time in fear for his life. How did he survive? Only by the power of God; he realized when he put his trust in the Lord that he would "see the goodness of the LORD in the land of the living". This is what kept him going – even when he was hunted like a wild animal.
Romans 5:1-5 ( KJV ) 1Therefore being justified by faith, we have peace with God through our Lord Jesus Christ: 2By whom also we have access by faith into this grace wherein we stand, and rejoice in hope of the glory of God. 3And not only so, but we glory in tribulations also: knowing that tribulation worketh patience; 4And patience, experience; and experience, hope: 5And hope maketh not ashamed; because the love of God is shed abroad in our hearts by the Holy Ghost which is given unto us.
Conclusion
Placing your trust in the Lord is what saves your life too. Do you know Jesus as your personal Savior? All you have to do to preserve your life forever is believe in what Jesus did for you at the cross on Calvary. Have you considered the benefits of salvation? If you would like to understand your need for a Savior take a look at this article: Romans Road to Salvation.  Don't delay, believe the truth of the gospel of your salvation today and like King David, you too can know how the power of God sustains your faith, even on your worse days. I pray you come to Jesus today.
Sources:
The Holy Bible, King James Version
YouTube video "One Thing" by Hillsong