What did Jesus mean when He said if you have faith as a mustard seed?  Does this mean that we only need a small amount of faith?  Can tiny amounts of faith really move mountains?  What is the meaning of this saying of Jesus and the applications for our life?
The Mustard Seed
Mustard trees have been found in various locations throughout the world.  Even though it's one of the smallest seeds, the trees can grow up to 20 feet tall and 20 feet wide.   The tree can grow in arid, dry climates and thrive even in clay or sandy soil.  It can grow in hot, dry weather or cool, wet climates. I see the mustard seed as being symbolic of faith in that our faith can be tested in the "dry times", the most difficult of circumstances (drought, poor soil, and in clay or sandy ground).  Also, even if the tree is cut down to the trunk, it can grow back again, so the analogy is that even during times of pruning, the believer can overcome and come back stronger than ever, just like the mustard tree that's been severely pruned and even if only a tiny bit of faith remains.  The mustard tree is drought tolerant and if we have faith even the size of a tiny mustard seed, we too can tolerate the dry times in our lives, the difficult growing seasons of a Christian, and even when we are "planted" in poor soil we can still grow, even if we only have a small amount of faith. Incidentally, the mustard tree has many uses.  The leaves can be made into, you guessed it, mustard.  The tree can produce edible salts, some have used the small branches as toothbrushes, the leaves have been shown to prevent tooth decay and alleviate tooth aches.  The implications of this tree are not lost in a dead and decaying world.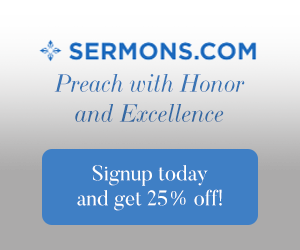 The Seed of Faith
There are many Scriptures that Jesus used about the mustard seed. In Matthew 17:20, Jesus said, "Because you have so little faith. Truly I tell you, if you have faith like a grain of a mustard seed, you can say to this mountain, 'Move from here to there,' and it will move. Nothing will be impossible for you." 
Many non-believers have criticized Jesus by saying that the mustard seed is not the smallest of seeds, but the fact is Jesus never said the mustard seed was the smallest, but was one of the smallest.  The fact is that it is almost the smallest seed there is for a tree and it is so amazing that the tiny mustard seed produces a tree, not a tiny plant like many believe.  A mustard seed is only 1 to 2 millimeters which is about 1/64th of an inch!   I believe that Jesus' point is that it only takes a tiny amount of faith to "move mountains" because Jesus said, "According to your faith let it be done to you" (Matthew 9:29).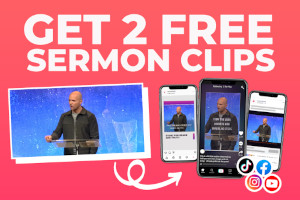 Jesus compared the mustard seed to the Kingdom, saying "The kingdom of heaven is like a mustard seed, which a man took and planted in his field" (Matthew 13:31) and "If you have faith as small as a mustard seed, you can say to this mulberry tree, 'Be uprooted and planted in the sea,' and it will obey you" (Luke 17:6).  Jesus seems to be saying that the Kingdom of God, at the time of Jesus' earthly ministry, was small in the beginning and from this tiny seed, it would grow and grow.  Would this growth ever stop?  No, as Isaiah wrote, "Of the greatness of his government and peace there will be no end. He will reign on David's throne and over his kingdom, establishing and upholding it with justice and righteousness from that time on and forever. The zeal of the LORD Almighty will accomplish this" (Isaiah 9:7).  This tiny "seed" would never stop growing and when the King of this Kingdom comes to rule in power on earth, it will apparently continue to grow for ever and ever.  It appears that this Kingdom will expand for all eternity and perhaps into the entire universe…all from one of the tiniest (most humble) of beginnings.
Conclusion
If you have had problems with your faith, you're not alone.  Even the disciples who spent three years with Jesus had difficulty in believing.  Many times Jesus told them:
"You of little faith, why are you so afraid" (Matt 8:26)?  "If that is how God clothes the grass of the field, which is here today and tomorrow is thrown into the fire, will he not much more clothe you–you of little faith" (Matthew 6:30)?

"Immediately Jesus reached out his hand and caught him. "You of little faith," he said, "why did you doubt" (Matthew 14:31)?

"Aware of their discussion, Jesus asked, "You of little faith, why are you talking among yourselves about having no bread" (Matthew 16:8)?
Jesus rebuked the disciples so often about their having "little faith" because they doubted His divinity.  I too have been guilty of having little faith and I am not proud to admit that. Is He not God and being God, is He not all powerful?  Yes, but my humanity is too often pushing this knowledge out because I tend to only believe what I see.  I must believe with the eyes of faith.  My eyes that may not see Him must succumb to my head knowledge and heart knowledge that He is there nonetheless.  In fact, when I show a lack of faith I miss out on a blessing.  Even though I have never seen Jesus, I know that He exists and He is there for us.  We will see Him someday.
Jesus said to doubting Thomas, "Because you have seen me, you have believed; blessed are those who have not seen and yet have believed" (John 20:29).  I admit it is hard to believe when we can't see something but I must believe in Him…even though my eyes don't see Him.  That is what faith is all about.  It only takes a tiny amount of faith to "move mountains."  My faith is only as strong as the Object of my faith.  The Object is Jesus Christ Who is God:
Omnipotent (all powerful),
Omnipresent (present everywhere), and
Omniscient (all knowing).
That's why only a tiny bit of faith can go a long, long way. Even if it's 1/64th of an inch.
Take a look at this article to see what else the Bible has to say about faith:
Resources – New International Version Bible (NIV) THE HOLY BIBLE, NEW INTERNATIONAL VERSION®, NIV® Copyright © 1973, 1978, 1984, 2011 by Biblica, Inc.™ Used by permission. All rights reserved worldwide. YouTube video "What Faith Can Do" by Kutless