How well do you know the scriptures contained within a Bible story? Here's your chance to find out. I will give you a verse, or part of a verse, and you try to figure out what story the verse comes from. All the verses will be from the King James Version. But even if you use a different version, if you know your stories well, you should be able to get these.
Try to name the story and the principal people involved. For extra credit, can you guess what book and chapter the verse comes from?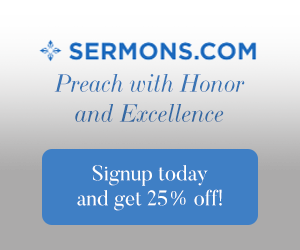 Ready?
Divine Encounters
1. And ________ was left alone; and there wrestled a man with him until the breaking of the day. And when he saw that he prevailed not against him, he touched the hollow of his thigh; and the hollow of ________ thigh was out of joint, as he wrestled with him. And he said, Let me go, for the day breaketh. And he said, I will not let thee go, except thou bless me.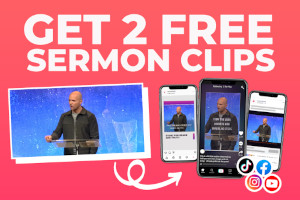 2. And ________ saw it, and he cried, My father, my father, the chariot of Israel, and the horsemen thereof. And he saw him no more: and he took hold of his own clothes, and rent them in two pieces.
3. Then answered ________, and said unto ________, ________, it is good for us to be here: if thou wilt, let us make here three tabernacles; one for thee, and one for Moses, and one for Elias. While he yet spake, behold, a bright cloud overshadowed them: and behold a voice out of the cloud, which said, This is my beloved Son, in whom I am well pleased; hear ye him.
4. And as he journeyed, he came near Damascus: and suddenly there shined round about him a light from heaven:
Animal Encounters
5. And when the ass saw the angel of the Lord, she thrust herself unto the wall, and crushed ________ foot against the wall: and he smote her again.
6. Out of the eater came forth meat, and out of the strong came forth sweetness.
7. And he turned back, and looked on them, and cursed them in the name of the Lord. And there came forth two she bears out of the wood, and tare forty and two children of them.
8. And said, I cried by reason of mine affliction unto the Lord, and he heard me; out of the belly of hell cried I, and thou heardest my voice. For thou hadst cast me into the deep, in the midst of the seas; and the floods compassed me about: all thy billows and thy waves passed over me.
Wicked Rulers
9. …when shall I intreat for thee, and for thy servants, and for thy people, to destroy the frogs from thee and thy houses, that they may remain in the river only? And he said, To morrow. And he said, Be it according to thy word: that thou mayest know that there is none like unto the Lord our God.
10. Lord God of Abraham, Isaac, and of Israel, let it be known this day that thou art God in Israel, and that I am thy servant, and that I have done all these things at thy word. Hear me, O Lord, hear me, that this people may know that thou art the Lord God, and that thou hast turned their heart back again. Then the fire of the Lord fell, and consumed the burnt sacrifice, and the wood, and the stones, and the dust, and licked up the water that was in the trench. And when all the people saw it, they fell on their faces: and they said, The Lord, he is the God; the Lord, he is the God.
11. As the Lord liveth, the Lord shall smite him; or his day shall come to die; or he shall descend into battle, and perish. The Lord forbid that I should stretch forth mine hand against the Lord's anointed: but, I pray thee, take thou now the spear that is at his bolster, and the cruse of water, and let us go.
12. …we are not careful to answer thee in this matter. If it be so, our God whom we serve is able to deliver us from the [BLANK] [BLANK] [BLANK], and he will deliver us out of thine hand, O king. But if not, be it known unto thee, O king, that we will not serve thy gods, nor worship the golden image which thou hast set up.
13. Then ________, when he saw that he was mocked of the wise men, was exceeding wroth, and sent forth, and slew all the children that were in Bethlehem, and in all the coasts thereof, from two years old and under, according to the time which he had diligently inquired of the wise men. Then was fulfilled that which was spoken by Jeremiah the prophet…
Miracles
14. But lift thou up thy rod, and stretch out thine hand over the sea, and divide it: and the children of Israel shall go on dry ground through the midst of the sea.
15. Then he said, Go, borrow thee vessels abroad of all thy neighbours, even empty vessels; borrow not a few.
16. Howbeit Jesus suffered him not, but saith unto him, Go home to thy friends, and tell them how great things the Lord hath done for thee, and hath had compassion on thee.
17. And he took him aside from the multitude, and put his fingers into his ears, and he spit, and touched his tongue; And looking up to heaven, he sighed, and saith unto him, Ephphatha, that is, Be opened.
Battles
18. And when ________ was come, behold, there was a man that told a dream unto his fellow, and said, Behold, I dreamed a dream, and, lo, a cake of barley bread tumbled into the host of Midian, and came unto a tent, and smote it that it fell, and overturned it, that the tent lay along.
19. Thou comest to me with a sword, and with a spear, and with a shield: but I come to thee in the name of the Lord of hosts, the God of the armies of Israel, whom thou hast defied. This day will the Lord deliver thee into mine hand; and I will smite thee, and take thine head from thee; and I will give the carcases of the host of the Philistines this day unto the fowls of the air, and to the wild beasts of the earth; that all the earth may know that there is a God in Israel. And all this assembly shall know that the Lord saveth not with sword and spear: for the battle is the Lord's, and he will give you into our hands.
20. These shall make war with the Lamb, and the Lamb shall overcome them: for he is Lord of lords, and King of kings: and they that are with him are called, and chosen, and faithful.
Answers:
1. Genesis 32:24-26 Jacob wrestling with the angel.
2. 2 Kings 2:12 Elijah being taken to heaven in a whirlwind. This verse is Elisha speaking.
3. Matthew 17:4, 5 Transfiguration of Christ. Peter is speaking to Jesus when God has His word to say about Peter's plans.
4. Acts 9:3 Saul on the way to Damascus met the Lord and was saved.
5. Numbers 22:25 Balaam and his conversation with a donkey.
6. Judges 14:14 Samson's riddle to the Philistines. The answer from verse 18 is, "What is sweeter than honey? and what is stronger than a lion?"
7. 2 Kings 2:24 Elisha was mocked by children for not going up in a whirlwind like Elijah. God allowed two bears to attack the kids.
8. Jonah 2:2, 3 Jonah's prayer while he was in the belly of the fish.
9. Exodus 8:9, 10 Moses speaking to Pharaoh asking him when Pharaoh wanted the frogs to stop and go away. Amazingly, Pharaoh did not ask them to cease immediately. He said that the next day would be soon enough.
10. 1 Kings 18:36-39 Elijah's prayer on Mount Carmel and God's response. This was when Elijah challenged the 450 prophets of Baal.
11. 1 Samuel 26:10, 11 David came out to the field where King Saul was sleeping and took the king's spear and canteen, but refused (for a second time) to kill the king when he was given an opportunity.
12. Daniel 3:16-18 The speech of Shadrach, Meshach, Abed-nego to King Nebuchadnezzar moments before being thrown into the fiery furnace.
13. Matthew 2:16 Herod acts out to kill the promised King of the Jews. He had heard from the Wise Men that Jesus was born, but since they did not return to tell him where Jesus was, He ordered all the young male children in the region to be killed.
14. Exodus 14:6 Ok, I had to give you one easy one. The crossing Red Sea by Moses and the Children of Israel.
15. 2 Kings 4:3 Elisha told the widow lady to gather all the pots she could so that God could miraculously fill them with oil. They would sell the oil and pay her debts.
16. Mark 5:19 The man Jesus healed in this miracle was the maniac of Gadera. It is also the story known as casting out the legion of demons. This is another obscure verse, but it is one that sticks out to me because I learned a song as a teenager based on this verse. I wished I could find it on YouTube to link to it for you, but it seems to have disappeared before the YouTube generation.
17. Mark 7:33, 34 Jesus heals a deaf man.
18. Judges 7:13 This is the dream that one Midianite soldier told his friend when Gideon was sitting outside their tent. The interpretation in verse 14 was that Gideon would destroy them.
19. 1 Samuel 17:45-47 David speaking to Goliath moments before he launched a stone into the giant's forehead.
20. Revelation 17:14 The battle of Armageddon after the rapture of the saints.
Take a look at this other Bible quiz:
Resource – The Holy Bible, King James Version