When disappointments come, and they surely will, let God use disappointments as His appointments
Anxiety
The byproduct of anxiety is a lack of trust or faith, particularly in God. We let circumstances that we have no control over, control us, and that is not healthy. We take our eyes of God's sovereignty and onto circumstances, but if you're a believer, we are told, "Do not be anxious about anything, but in everything by prayer and supplication with thanksgiving let your requests be made known to God. And the peace of God, which surpasses all understanding, will guard your hearts and your minds in Christ Jesus" (Phil 4:6-7). Peace doesn't come until we lay it all out before God and then let God do what only He can do, while doing what we can: even if it's only praying. We are told to be "Casting all your anxieties on him, because he cares for you" (1 Pet 5:7).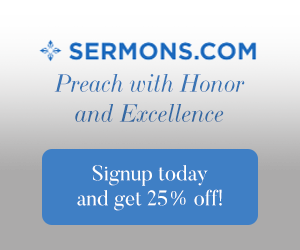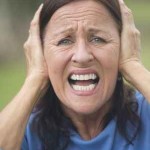 Learning Contentment
The Apostle Paul suffered more than the other disciples, apparently, but he didn't let his contentment rest upon circumstances. His contentment was in Christ, but it didn't come naturally; he had to learn it. How do you learn contentment? Be thrown into some less than contented circumstances. The Apostle Paul didn't say contentment was a gift, but that he had to learn it through trusting in Christ; that's where his contentment lay. He said that "I have learned in whatever situation I am to be content" (Phil 4:11), so Paul knew he could live in one of two tents; the tent of discontentment or the tent of contentment, and you can imagine which tent's easier to live in. For Paul, it really wasn't looking at the glass as half empty or half full; it was being thankful to God for having a glass!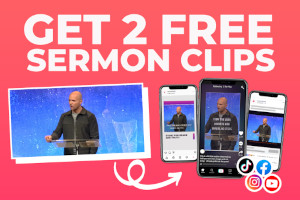 Our Blessed Hope
Hoping in anything but Christ and His second coming will leave you with hope that comes and goes. It's like happiness…it's based upon happenings, and when happenings go bad, so does our happiness, but our hope is not placed in the things of this world or our circumstances in life. Our hope is in Christ, and we who believe are "Waiting for our blessed hope, the appearing of the glory of our great God and Savior Jesus Christ" (Titus 2:13). There is no more reason to fear the world's circumstances, or even death, "For God gave us a spirit not of fear but of power and love and self-control" (1 Tim 1:7). Want to make sure your path in life is straighter and less hazardous? Then "In all your ways acknowledge him, and he will make straight your paths" (Prov 3:6). Notice, we can't make it straight. God has to do this, as "he will make straight your paths." But only if we continually acknowledge in all our ways (giving Him glory, credit, etc.).
Failure's Not Final
If not for the hundreds and hundreds of failed experiments, Thomas Edison wouldn't have come up with the one light bulb that worked! Failure is never final, but rather, it's a journey onto something else. Jesus' death on the cross looked to all the world like a titanic failure, when it was actually a colossal victory. What appears to the world to be a foolish thing (like the cross), we know had a great purpose (John 3:16). Suffering makes no sense to the world, but Paul says "that suffering produces endurance, and endurance produces character, and character produces hope" (Rom 5:3b-4). This means our pain, sorrow, suffering, and disappointments are working together for our very best (Rom 8:28); physically and spiritually. No pain is ever wasted. God's purposes stand. Not a fly moves unless God approves. It must be for our best, even if it looks like the worst! It's a matter of trust or faith in the God who reigns supreme. He surely knows what He's doing, even when there's chaos all around us.
The Righteous Fall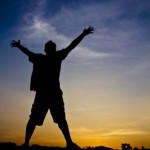 I can't count the number of times I've fallen into something I knew was wrong, but I thank God that "If we confess our sins, he is faithful and just to forgive us our sins and to cleanse us from all unrighteousness" (1 John 1:9). We're not alone in falling my brothers and sisters, because Scripture tells us, "the righteous falls seven times and rises again, but the wicked stumble in times of calamity" (Prov 24:16). The difference is the Lord will uphold us and help us up when we do fall, and we surely will from time to time. When we do fall, the Lord says, "fear not, for I am with you; be not dismayed, for I am your God; I will strengthen you, I will help you, I will uphold you with my righteous right hand" (Isaiah 41:10).
Conclusion
Frequently, what we had prayed for and did not receive was either because it would have hurt us or God had something better or more specific for us to accomplish. God does not make mistakes when things happen. They happen for a purpose; good and bad. What He has allowed must obviously be for our best (Rom 8:28), regardless of what it feels like. Make disappointments, God's appointments. Make what appears to be a period, a coma. God's purpose for you does not end until you draw your very last breath. Until then, use what happens as a learning experience. We know that "He who calls you is faithful; he will surely do it" (1 Thess 5:24), but a faith that's not been tested is a faith that can't be trusted.
Here is some related reading for you: How to Handle Disappointment: A Bible Study With Advice
Resource – Scripture quotations are from The Holy Bible, English Standard Version® (ESV®), Crossway Bibles. (2007). ESV: Study Bible: English standard version. Wheaton, Ill: Crossway Bibles. Used by permission. All rights reserved.