What is backsliding? Are Christians at risk for backsliding, and if they do backslide, what can they do about it?
Backslidden
So what is backsliding? Are Christians at risk for backsliding, and if they do backslide, what can they do about it? Backsliding is more common than you think because there are times when e all struggle to live faithful lives. It's not always easy to live the Christian life in this world, so sometimes we backslide. Sometimes it's for a short time, but sometimes it can last for years, so the more we know about it, the better equipped to attack the cause of our backsliding and move forward again in our faith.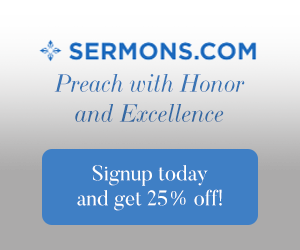 Backsliding Defined
Backsliding occurs when we fall into sin for an extended period of time, and by the way, this happens only for believers because lost people haven't slid forward in the first place. For believers, when we fall into sin, we fall backward…or backslide in our spiritual walk with Christ.
"…for all have sinned and fall short of the glory of God" (Rom 3:23).
The Dangers of Backsliding
Does backsliding mean that we lose our salvation? Of course sin does not mean the loss of our salvation because once you belong to Christ, you belong to Him forever. However, backsliding does not happen without consequence. Bad behavior is still bad behavior and some things happen when we sin. One of the gravest dangers of backsliding is never returning to a faithful life. Separating ourselves from God can be a lonely experience that only sends us deeper down into a spiral of backsliding to a point where we completely lose sight of our relationship with God…and it can happen more easily than you think.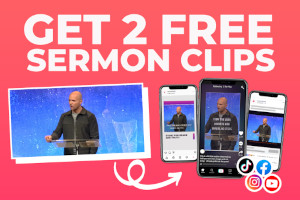 Dangerous Slides
Some sins that cause us to backslide are extremely dangerous to us. For example, by doing drugs we set ourselves up for a dangerous fall. Think of the things that can happen when you do drugs: Overdose, imprisonment or jail, loss of job, and ruined relationships. People overdo it accidentally every day. Other sins can just scar us emotionally. When we backslide there are a lot of regrets we'll have, and at times, that guilt can be overwhelming.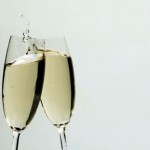 Reasons for Backsliding
Sometimes temptations just overwhelm us. At other times we're so buried in our grief over some heartbreak or the loss of a loved one. We can easily get angry at God and walk away from Him for a while. What matters more than the reasons we backslide is how we overcome it and move back into a relationship with God.
Backsliding in the Bible
Think of some of the most famous backsliders of the Bible – Noah, David and Peter. At some time and point they all backslid into serious sin. Noah got drunk. Abraham lied about Sarah being his sister. David lusted and committed adultery and conspiracy to commit murder. Peter denied Christ three times and the disciples fled when faced with danger. These saints backsliding experience provide us with examples of sin so we can learn from their consequences. Next time you read the Bible, look at how people overcome temptations. Look at how they sinned but repented of it. Our relationship with the Lord is the most important thing in our lives. He will always forgive us if we ask Him (1 John 1:9).
"If we confess our sins, he is faithful and just to forgive us our sins and to cleanse us from all unrighteousness" (1 John 1:9).
10 Ways to Avoid Backsliding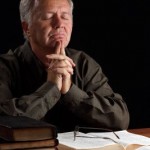 We all have our moments where we sin or don't live in the godliest way, but we must try our best to avoid backsliding. If we allow ourselves to backslide, it can be hard to come back from those less-than-stellar Christian moments in our lives. That's not to say we won't ever backslide, so here are 10 ways we can avoid backsliding:
Pray Every Day
Prayer is more powerful than most people think. Our prayer time defines our relationship with God. It's our time to have a conversation with Him and to reflect on our Christian walk. When we spend time in prayer, we're connecting with God. We can tell God our struggles, lay our problems down before Him, and share our highs and lows in life. God's always there to listen, so when we feel ourselves backsliding, stop and pray and lay it all before God.
"I have stored up your word in my heart, that I might not sin against you" (Psalm 119:11).
Read Your Bible
The Word of God is the source of knowing His expectations. Reading our Bible every day can help us find what we need when we struggle with sin. It also helps us in determining right from wrong. We also find strength in His Word by reminding ourselves that He is stronger than anything we face. Staying in the Word is a great way to avoid backsliding.
Check Your Expectations
What is it we expect from God? Sometimes we think God is going to give us anything we want, but we need to remember that God knows what's best for us. It's amazing how God can change our path and find things are better than we thought they would be. We need to make sure our expectations of God and our faith are not unreasonable or outside what God wants for us in His will.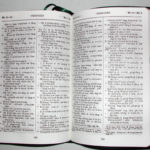 Keep It Simple
There are plenty of conflicting messages out there, but backsliding occurs when we hear what we want versus what is being said by God. We can easily be led astray by getting mixed messages. When we feel ourselves backsliding it helps to just get back to the basics of our faith by reminding ourselves why we chose Christ and what our faith means.
"And let us consider how to stir up one another to love and good works, not neglecting to meet together, as is the habit of some, but encouraging one another, and all the more as you see the Day drawing near" (Heb 10:24-25).
Be Accountable
There is nothing like having accountability partners to keep us on a straight and narrow path. God doesn't mean for us to go through this life alone, which is why we have fellowship groups and time in church as a body (Heb 10:24-25). Having friends or leaders that will help you identify the areas you're struggling in so that you can avoid backsliding in those particular areas.
Know Your Temptations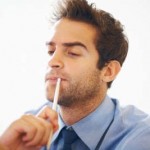 It's easy to talk about overcoming temptations, but not so simple avoiding them, especially if we don't know what they are. Temptations come in all forms, and they're a huge contributing factor in backsliding, so knowing what tempts you the most can tell you, those are the times you need to walk away from it (whatever it is). Some temptations are easier to avoid than others, but it's good to avoid those areas that are stumbling blocks for you.
Get Over Today and Think Eternally
We're only here on earth for a short period, and the phrase, you can't take it with you is so true, so we need to think of our lives as more than just the time we spend here on earth. As Christians, we're planning on spending eternity with God. When we think of our lives as just our time on earth, it's easier to backslide, because we start to lose the hope of our eternal future.
Don't Limit God
God is limitless. There are so many things that God can do that our minds cannot even comprehend all of His capabilities. He can certainly do anything, but when we limit God, we limit our faith. We lose that sense of God's all-knowing, all-capable self, and limiting God creates doubts about Him, and that doubt can lead to backsliding.
Conclusion
We all backslide in some ways and we all struggle in our lives to live a Christian life, but it's not always easy to be a good Christian in this world. Knowing you're not the only one struggling can bring a little peace to your heart. You're not alone in your struggles, so to repeat…we all backslide. God knows we all struggle, but God is there to forgive us. He is full of grace and love, and He is waiting with open arms, however, sometimes it's harder for us to forgive ourselves for our sins than it is for God. The problem with that is, if we don't forgive ourselves, we can soon become more and more self-destructive, carrying around unforgiven sins. That leads to a spiraling of backsliding, so to avoid backsliding, we need to stop beating ourselves up for our sins and fall back into God's arms of forgiveness and love.
Here is some related reading for you: What is Backsliding? Is it Biblical?
Resource – Scripture quotations are from The Holy Bible, English Standard Version® (ESV®), Crossway Bibles. (2007). ESV: Study Bible: English standard version. Wheaton, Ill: Crossway Bibles. Used by permission. All rights reserved.

Author Bio: Erica R. Gibson is a technological writer at the service where everyone can ask to write an essay for me at Write My Essay Cheap. She is highly interested in keeping up with advancing technologies. In this case, she spends her spare time reading various blogs to obtain new knowledge and improve her professional skills.