How can you discover your spiritual gifts from the Holy Spirit? Here's how.
Take a Test Drive
One of the greatest indicators that someone may have a certain spiritual gift is that they find pleasure in using it in serving others. They might not even be aware they have the gift of mercy or service, but they often find themselves serving in areas they're gifted in. That's how many discover which spiritual gifts they've been given by the Holy Spirit. They just dive in and begin serving. Over time, other people recognize their gifts and validate that for them, however, you cannot find your gift of the Spirit unless you're willing to serve…anywhere, if necessary. God will open a door that's made just for you and your giftedness from God. One man said this: "Ninety percent of serving is just showing up," and he's right! Just step outside your comfort zone and plug into the Body of Christ, wherever that might be (Matt 25:35-36), and God will take care of the rest. The Holy Spirit will move you to serve in ways that He has planned and purposed long ago (Eph 2:10).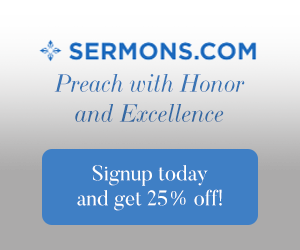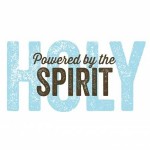 Everyone Has a Gift
The Bible has a great deal to say about spiritual gifts and their purpose. The Apostle Peter said that "each has received a gift, use it to serve one another, as good stewards of God's varied grace: whoever speaks, as one who speaks oracles of God; whoever serves, as one who serves by the strength that God supplies—in order that in everything God may be glorified through Jesus Christ. To him belong glory and dominion forever and ever. Amen" (1 Pet 4:10-11). God did not overlook anyone in the church. He gave gifts to each and every one…and often I've found that a person has more than one gift of the Spirit. No one who God has saved can say they have no gift. At best, all they can say is they haven't discovered their gift(s) yet, but they have to do more than get their feet wet. They've got to dive in, or they may never know their purpose within the church and they'll also miss out on blessings.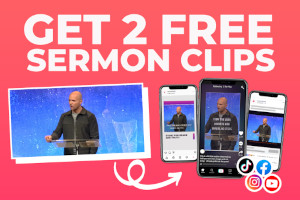 Spiritual Gifts
The main reason God gifted us is for the Body of Christ so we should use those gifts to minister to or edify others in the body of Christ; the Church. This helps the Body function so that the Church can do what Christ has called them to do (i.e. Matt 25:35-36).
A List Spiritual Gifts
Administration (1 Corinthians 12)
Discernment (1 Corinthians 12)
Evangelism, Exhortation & Pastor (Romans12; Ephesians 4)
Giving (Romans 12)
Helps & Service (Romans 12; 1 Corinthians 12)
Hospitality (1 Peter 4:9-10)
Leadership (Romans 12)
Mercy (Romans 12)
Teaching (Romans 12)
Of course, there are likely more than these, but there are no less than these.
Recognize Your Gifts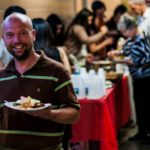 How do you really find out what your Spiritual gifts are? Notice that I put that in the plural, as most of us have more than one gift, perhaps several, but as we use them, God's will is being done. That's the purpose of gifts. To strengthen the church so that she can obey God's will.
The Apostle Paul wrote, "But as it is, God arranged the members in the body, each one of them, as he chose" (1 Cor 12:18). Paul tells us that our place within the Body and the gifts we've been given was God's choice and not ours. It's not biblical to pray for a gift. If God has given you the gift of mercy, use it. Don't pray for other gifts, but discover and use what gifts you do have. God has given the church the exact variety of gifts she needs (1 Cor 12:6-7), and like everything He else created, it was meant to bring Him glory (Col 1:16). You can recognize your spiritual gifts when you're loving God and your neighbors as ourselves (Luke 10:27).
External Evidence
Has you ever had anyone come up to you and tell you, "Hey, you're pretty good at that?" Maybe you're gifted at recalling details, names, and dates. Someone who is good with that sort of thing could have the gift of administration or service (maybe both?). This person would be a good fit for the Board Secretary who takes notes of the meetings. Maybe you bring up a lot of good points at Sunday school and someone asks you: "Have you ever thought about being a substitute teacher for Sunday school?" These are external evidences given by other members in the church. Other people's observation can somewhat validate our gifts through experience and time. Some people may not ever recognize their own spiritual gifts until others point them out. The fact is, we all tend to have blind spots. If we are dedicated to being used by God, He will equip us with the spiritual gifts we need and find a place in the Body as it pleases Him (1 Cor 12:18). Paul tells us we are not to covet other people's gifts of the Spirit, "But earnestly desire the higher gifts" (1 Cor 12:31a).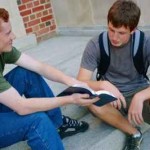 Conclusion
There is no magic formula or definitive test that can tell you exactly what your spiritual gifts are because it is God Who distributes the gifts as He determines (1 Cor 12:7-11). I've notice that it's a common temptation to get so caught up in our spiritual gifts that we only seek to serve God in the areas in which we feel most comfortable in or in areas that we feel we've been most gifted in. That is not how our spiritual gifts work. God calls us to obediently serve Him in all things. None of us are above doing even the most menial tasks (emptying the diaper pain in the nursery, cleaning the church bathroom toilet, etc.). To say, "I have the gift of administration so I shouldn't be cleaning toilets" is to badly miss the point! He will equip us with whatever gift or gifts we need to accomplish the task that He's has called us to (Eph 2:10), but 90% of serving is just showing up! God is very interested in our bearing fruit.
Jesus said, "I am the vine; you are the branches. Whoever abides in me and I in him, he it is that bears much fruit, for apart from me you can do nothing" (John 15:5), and nothing is not a little something! If we're not abiding in the Vine (Jesus, and the Word), then we're not bearing real fruit. We might look good on the outside, but so does wax fruit, and it's pretty much useless when you're hungry.
Here is some related reading for you: What Are the Gifts of the Spirit? A Bible Study
Resource – Scripture quotations are from The Holy Bible, English Standard Version® (ESV®), Crossway Bibles. (2007). ESV: Study Bible: English standard version. Wheaton, Ill: Crossway Bibles. Used by permission. All rights reserved.