No matter who you are, where you live, what you do for a living, or how much money you have, you have experienced disappointment. For example:
The job you wanted, but did not get.
When your favorite team lost a game…by a point.
The day the relationship you thought was so solid evaporated.
The unexpected loss of a loved one, etc.
How should the believer in Christ face these disappointments?  Let us look at God's Word for an answer.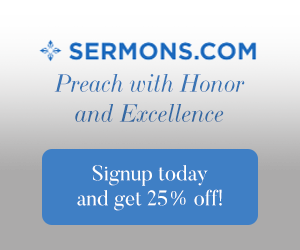 God has a history of comforting His people
In the Old Testament, God comforted His people with these words, "But now thus says the LORD, he who created you, O Jacob, he who formed you, O Israel: "Fear not, for I have redeemed you; I have called you by name, you are mine.  When you pass through the waters, I will be with you; and through the rivers, they shall not overwhelm you; when you walk through fire you shall not be burned, and the flame shall not consume you" (Isaiah 43:1-2 ESV).  God promises to protect, comfort, strengthen, and guide those who love Him; those with whom He has a personal relationship.  This includes the believing Christian.
God is in control
"And we know that for those who love God all things work together for good, for those who are called according to his purpose" (Romans 8:28 ESV).  This verse is one of the most uplifting and positive verses in the New Testament.  It is a promise from God, to those who are committed to Him, that nothing will happen in their lives that God is not controlling…nothing.  Sometimes we may not understand God's plan, but He is still in control and working everything out for our good and His glory.  That is a promise from God's Word.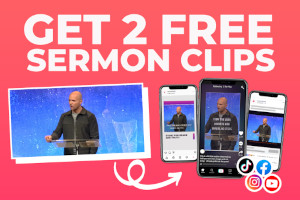 Sometimes God allows disappointment in order to force us to trust Him more fully
The apostle Paul reveals to us that God will sometimes use circumstances to cause us to rely more fully on Him.  "For we do not want you to be ignorant, brothers, of the affliction we experienced in Asia.  For we were so utterly burdened beyond our strength that we despaired of life itself.  Indeed, we felt that we had received the sentence of death.  But that was to make us rely not on ourselves but on God who raises the dead" (2 Corinthians 1:8-9 ESV).  Christians must not allow themselves to begin to think that God is bestowing His goodness on them because they deserve it.  We must not think that somehow, God saved us through His power, but we will take it from here and live the Christian life in our power.  God may use hardships and disappointments to help us realize that we cannot live holy lives apart from God.  We are dependent on His love and His gracious enabling.  Still, in all that transpires, He is working out Romans 8:28.
Sometimes God uses our reaction to disappointment as a witness to others
When people know that we serve the Lord, and they see us handling our difficulties and disappointments by trusting in God, they see that our faith is real.  Trusting God in the tough times is a great witness to the world.
The apostle Paul knew this well.  He had some sort of ailment or affliction with which he struggled that caused him great grief.  Paul turned to the Lord and asked, three times, to be relieved of this ailment.  What was God's answer?  "Three times I pleaded with the Lord about this, that it should leave me.  But he said to me, "My grace is sufficient for you, for my power is made perfect in weakness."  Therefore I will boast all the more gladly of my weaknesses, so that the power of Christ may rest upon me.  For the sake of Christ, then, I am content with weaknesses, insults, hardships, persecutions, and calamities.  For when I am weak, then I am strong" (2 Corinthians 12:8-10 ESV).  What an incredible trust Paul had in the Lord!  Many Christians believe that, because they are saved, life should have no hardships whatever.  However, in this passage, Paul shatters that myth by showing us that even his prayers were not answered the way he wanted them answered.  However, he also tells us that it is in times of our greatest weakness and trouble that God is most powerfully at work in our lives.  Oh, that we could all be content with that attitude.
Jesus is our refuge in times of disappointment
The words of Jesus, and the words about Jesus, should be of great comfort to the believer who is experiencing disappointment.  "In this world you will have tribulation, but be of good cheer, I have overcome the world" (John 16:33 ESV).  In this verse, Jesus is telling his disciples there is no doubt that they will experience toils and troubles in their lives.  However, He also promises them that He is more powerful than anything they will face.
Several Bible passages tell us that we who are united with Jesus are overcomers with Him: "For everyone who has been born of God overcomes the world.  And this is the victory that has overcome the world—our faith.  Who is it that overcomes the world except the one who believes that Jesus is the Son of God?"  (1 John 5:4-5 ESV).  Jesus puts our struggles into perspective when He says, "…for he who is in you is greater than he who is in the world" (I John 4:4 ESV). The apostle Paul tells us that "…in all these things we are more than conquerors through him who loved us" (Romans 8:37 ESV).
Jesus also tells us that our relationship with Him will bring us inner peace, "Peace I leave with you; my peace I give to you.  Not as the world gives do I give to you.  Let not your hearts be troubled, neither let them be afraid" (John 14:27 ESV).  The peace that Jesus promises is not the kind of peace the world offers; a peace based on ever-changing circumstances.  The kind of peace Jesus gives is a deep, lasting, powerful peace that enables us to face any kind of hardship that may come along.
Conclusion
So, how should we face disappointments?  We should understand that:
1. God comforts His people.

2. God is in control.

3. God sometimes uses our disappointments to turn our hearts toward Him

4. God sometimes uses our disappointments as a witness of His sufficiency when we trust Him in our times of need.

5. Jesus is our strength and our refuge in the good times and the bad.  No one is more powerful than He is and no one loves us more than He does.
The apostle Paul gives us some divine encouragement with these words: "And let the peace of Christ rule in your hearts…And be thankful" (Colossians 3:15 ESV).
Looking for some more Christian tips and advice?

Check out these articles:
Source:
The Holy Bible, English Standard Version
"Scripture quotations are from The Holy Bible, English Standard Version® (ESV)