Most Christians are familiar with what is often referred to as the "Love Chapter" of First Corinthians 13:
 1 Corinthians 13:4-7 "Love is patient and kind; love does not envy or boast; it is not arrogant or rude. It does not insist on its own way; it is not irritable or resentful; it does not rejoice at wrongdoing, but rejoices with the truth. Love bears all things, believes all things, hopes all things, endures all things"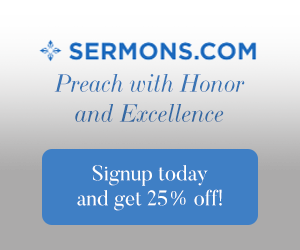 In that same chapter, the apostle Paul says that "love never ends" (13:8) and that "love is the greatest of these" (13:13) when comparing faith, hope, and love. How does it look when the church lives like this? In what practical ways does this type of love exhibit itself in everyday Christian living?
Jesus instructs His disciples to love
Jesus instructed His disciples (we too are His disciples) to love one another and to do this by following His example (John 13:34; 15:12, 17). He told them that others would recognize the fact that they were His followers when they saw them loving one another (John 13:35). It was very important to Jesus that Christians love one another, and if it is important to Him, it should be important to us as well.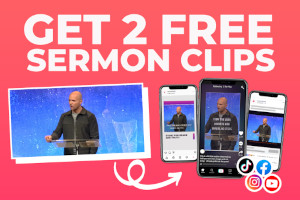 The New Testament and Selfless love
"Love one another with brotherly affection. Outdo one another in showing honor" (Romans 12:10 ESV).
When we love one another we publicly, and privately, esteem them more honorable than ourselves. Instead of drawing attention to our own accomplishments or good characteristics, we point out those things in the lives of others.
"Live in harmony with one another. Do not be haughty, but associate with the lowly. Never be wise in your own sight" (Romans 12:16 ESV).
Loving unselfishly means that we do not think of ourselves as better than others. That is prideful thinking and stifles humility. Acting as if you are better than others makes them uncomfortable around you because it makes them think they are worth less. Or it will cause arguments and futile debates between Christians trying to outdo one another. Neither of these attitudes depict the unselfish love of God in our lives.
"As for the one who is weak in faith, welcome him, but not to quarrel over opinions…Therefore let us not pass judgment on one another any longer, but rather decide never to put a stumbling block or hindrance in the way of a brother" (Romans 14:1, 13 ESV).
One who practices love that is not self-seeking will strive to never let his or her opinion be the basis by which someone else questions his or her faith. We should always express ourselves in a loving way, not a confrontational way. The Christian is commanded to serve others (Galatians 5:13, 1 Peter 4:10); it is difficult to maintain a prideful attitude when one's motivation is serving others.
Selfless love cares for, and encourages, others
As believers we are to "care for one another" (1 Corinthians 12:25 ESV), we are to attempt to restore a fallen brother or sister as we comfort them. As much as possible, we are to agree with one another and live in peace. When we live this way, the "God of love and peace" will be in our midst (2 Corinthians 13:11 ESV).
Selfless love forgives and seeks to restore those who have fallen
Too often, the Christian community is hardest on its own. When a brother or sister in Christ succumbs to temptation and falls into sin, other Christians are hardest on the fallen brother or sister. We are instructed to act differently, "Brothers, if anyone is caught in any transgression, you who are spiritual should restore him in a spirit of gentleness. Keep watch on yourself, lest you too be tempted. Bear one another's burdens, and so fulfill the law of Christ" (Galatians 6:1-2; Ephesians 4:2 ESV). We are not to ostracize or judge the fallen one unjustly, rather we are to, "Be kind to one another, tenderhearted, forgiving one another, as God in Christ forgave you" (Ephesians 4:32 ESV, cf. Colossians 3:13; James 4:11, 5:9). There is no room for "I told you so" in the realm of unselfish love.
Selfless love results in prayer for others
"Therefore, confess your sins to one another and pray for one another, that you may be healed. The prayer of a righteous person has great power as it is working" (James 5:16 ESV). Knowing that this verse tells us that our prayers have power (God's power, of course, and only if we are living to please Him); we would certainly not be showing unselfish love if we were to be lax in holding up our brothers and sisters in prayer. It is a duty of love to pray for others.
Conclusion
As we look back over these attributes of selfless love, and think about how we might put them into action in our lives, we realize how difficult it is to live as these verses instruct. Honestly, it is impossible to live the way we should, if we do not have the indwelling Holy Spirit empowering us. Only as we abide in Christ can we bear the fruit of God's love (John 15:4-16). Our source of strength, as believers, comes directly from our union with Jesus (Colossians 1:29). It is His strength, not ours, that enables us to live out His love through our lives. The closer we walk with Him, the more our lives will exhibit the love with which He saved us, "For one will scarcely die for a righteous person—though perhaps for a good person one would dare even to die— but God shows his love for us in that while we were still sinners, Christ died for us" (Romans 5:7-8 ESV). As followers of Christ, we should exhibit to others this same self-sacrificial love that He showed us when He gave His life on the cross for our sins.
Read more about love here:
Resources – The Holy Bible, English Standard Version "Scripture quotations are from The Holy Bible, English Standard Version® (ESV®), copyright © 2001 by Crossway, a publishing ministry of Good News Publishers. Used by permission. All rights reserved.