I was 30 years old before I was introduced to the most important person in my life. Growing up I heard a lot about Him, but I never knew why He had to die on the cross. I did not know that it was such a personal thing. Since I met my Savior, I have come to learn that He is the one who sustains me through all of life's ups and downs. Because of Him I am promised eternal life in heaven with Him and God His Father.  His name is Jesus and He is the Messiah, the Savior of the world.
It All Started When
The kids were growing up and my husband and I knew a family that we admired for how they were raising their kids. We said we wanted that and realized that this family spent time in church. So we decided we needed to get back to church. I was raised in one denominational church and my husband was nearly unchurched growing up. I owned a Bible and even enjoyed reading the New Testament. My husband also owned a Bible and liked the historical books of the Old Testament.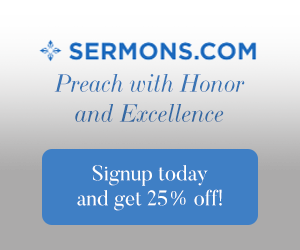 Foundation for the Hunt
We were both employed in highly technical jobs and were quite analytical so finding a church for our family was simply a process of making a list and then hunting until we found one that fit our list, right? Well, we knew there were lots of churches out there and even went to the library (that was back in the day before the Internet) and found a book on several hundred denominations in America.
After some time we came to the realization that the book we needed to be reading was the Bible. After all, we both believed it was the word of God and since the church was the house of God it only made sense that everything we needed to find that perfect church was right there in "The Book". So we began to study. We asked questions like "Who is God", "Is there a Trinity", "What is baptism" and so on. We came up with a pretty extensive list of questions to which we found answers in the Bible.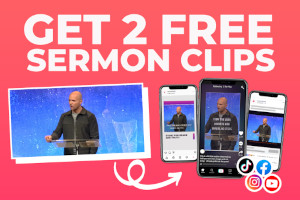 Our study took about 6 months as we consulted the Bible for answers to our questions. As we looked through the pages Michael would remember something he read in the Old Testament while I often remembered things that I read in the New Testament and we began to see a patterns. Patterns of commands and promises. Patterns of prophecies and fulfillment of prophecy. Patterns of faith and faithfulness.
And then There's John
We began to really get to know this man named Jesus when we got to the book of John. "In the beginning was the Word, and the Word was with God, and the Word was God … and the Word became flesh and dwelt among us" (John 1:1, 14). This Jesus, He left His throne in heaven and came down to this planet. He dwelt among us. What kind of man would want to leave His heavenly home and come down to this miserable planet? We soon learned that this was the kind of man — and God — that had such unconditional love for the entire world that He gave His life as a ransom for ours.
As children we were taught that if we were good enough we could have a home in heaven when we die. We were taught wrong! We can not be good enough, no one can be good enough, no not one (Romans 3:10). John led us to the truth that since Jesus is God, He is the only One qualified to pay our ransom. The Bible taught us that all we needed to do was believe that and our home in heaven (eternal life) is guaranteed (John 3:15).
You see we were not looking for a church at all. What we needed was a Savior and as we spent time reading the precious word of God, He introduced us to His Word … His only begotten Son. We came upon the day of our salvation during that study and have loved the Bible and all it teaches ever since. We also found a church of Bible believing Christians and as we continued to spend time in His Word and with His people we began to see positive change in our lives.
It is a Personal Choice
Jesus can be your Savior too. You see, Jesus is God's Son and on Christmas we celebrate His birth. The Bible says that no one is good enough to be with God in heaven when they leave this planet because God is holy and His home in heaven is holy. But God is merciful so He gave His Son as a gift to be offered as the Perfect Lamb sacrifice to pay the penalty of death that we all owe because of sin (Romans 6:23).
And here's the thing: Jesus did not have to die because He was and is perfect!  He did it in our place, as our substitute. Here are some Bible verses that talk about the simple gospel that Christ died for our sins and rose from the dead:
"Moreover, brethren, I declare unto you the gospel which I preached unto you, which also ye have received, and wherein ye stand; By which also ye are saved, if ye keep in memory what I preached unto you, unless ye have believed in vain. For I delivered unto you first of all that which I also received, how that Christ died for our sins according to the scriptures; And that he was buried, and that he rose again the third day according to the scriptures:" (1 Corinthians 15:-4)
Whose Debt is it?
We have a debt we can not pay and Jesus took our sin debt upon Himself and paid the debt He did not owe.  Isn't that good news? If you believe that Jesus died on the cross to pay for your sins as a gift from God and understand that there is nothing you can do to earn it, then you have the confidence of knowing that when you die you will spend eternity with God and no one can ever take that away from you (Ephesians 1:13-14; 2:8,9; 4:30 John 10:27-29).
But I am Not Good Enough
Perhaps you have thought to yourself when you have heard this good news presented to you that you are not good enough. Maybe you have thought that you have done too many dreadful things to be worthy. Maybe you are concerned that you do not know enough about the Bible to be a Christian. Or maybe you are so used to your lifestyle that you think is impossible for you to follow Jesus.
Here is the fact of the matter: regardless of what you have been taught, how bad you are or have been in the past, or what church you attend (or don't attend), salvation is available to everyone, including you! Here are some Bible verses that talk about God's grace extended to any, all,  every one, whosoever and the world (emphasis in the verses is mine):
John 10:9  I am the door: by me if ANY man enter in, he shall be saved, and shall go in and out, and find pasture.
Acts 10:36  The word which God sent unto the children of Israel, preaching peace by Jesus Christ: (he is Lord of ALL)
Romans 3:22 Even the righteousness of God which is by faith of Jesus Christ unto ALL and upon ALL them that believe: for there is no difference
1 Corinthians 15:22  For as in Adam all die, even so in Christ shall ALL be made alive.
Matthew 10:32  WHOSOEVER therefore shall confess me before men, him will I confess also before my Father which is in heaven.
Matthew 10:33  But WHOSOEVER shall deny me before men, him will I also deny before my Father which is in heaven.
Matthew 16:25  For WHOSOEVER will save his life shall lose it: and whosoever will lose his life for my sake shall find it.
John 3:15  That WHOSOEVER believeth in him should not perish, but have eternal life.
John 3:16  For God so loved the WORLD, that he gave his only begotten Son, that WHOSOEVER believeth in him should not perish, but have everlasting life.
John 11:26 And WHOSOEVER liveth and believeth in me shall never die. Believest thou this?
John 6:40  And this is the will of him that sent me, that EVERY ONE which seeth the Son, and believeth on him, may have everlasting life: and I will raise him up at the last day.
Do Not Delay
What is stopping you from believing in the Gospel, or good news, of the Bible? Remember what I have shared?
Jesus died for OUR sins and rose from the dead.
Jesus died for MY sins and rose from the dead.
Jesus died for YOUR sins and rose from the dead.
Believe in what Jesus did for you today. You do not have to make Him your Lord first…actually you cannot make Him Lord until you have the Holy Spirit (1 Corinthians 12:3). The Bible says He must first be your Savior and then "after that ye heard the word of truth, the gospel of your salvation: in whom also after that ye believed" you will receive the Holy Spirit who will give you the power to make Him your Lord. You do the believing and let the Holy Spirit help you to walk in newness of life.
Jesus will bring you through any trial that you might face on this planet. He is the Bread of Life, He said it Himself:
John 6:51 "I am the living bread which came down from heaven: if any man eat of this bread, he shall live for ever: and the bread that I will give is my flesh, which I will give for the life of the world."
He's my Savior, He can be yours too.
Jesus Lives!  Let Him provide for you the Bread of Life to sustain you today and for eternity.
Interested in reading another personal testimony? Take a look at this one:
Resource – The Holy Bible – King James Version. YouTube video "I Am the Bread of Life" by John Michael Talbot