What does the Bible say about marriage?  What did Paul mean that it is better to remain single?  Did he mean that singleness is preferred above marriage?  What are biblical principles and guidelines for both husband and wife?  How can divorce be avoided?  Does God permit divorce?  Is marrying outside of your faith biblical?
Marriage is a Covenant
God was the creator of man and woman and also the creator of marriage, therefore marriage is seen as a divine institution.  In Genesis 2:18 "The LORD God said, "It is not good for the man to be alone. I will make a helper suitable for him."  This does not mean that the woman is to be man's slave or servant, but a "suitable" helpmate for man. This doesn't mean the woman is inferior or to wait on man hand and foot.  Marriage is ordained by God Himself as He says in Malachi 2:14, "… the LORD hath been witness between you and the wife of your youth, against whom you have dealt treacherously: yet is she your companion, and the wife of your covenant."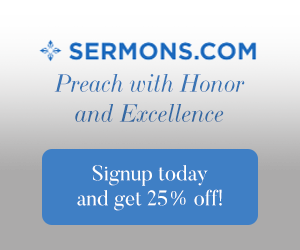 God's Role for the Husband

Men have great responsibilities too because they are commanded to love their wives as Christ loved the church and gave Himself up for her (Eph. 5:25).  In Ephesians 5:22-23 Paul instructs husbands: "Husbands, love your wives, as Christ loved the church and gave himself up for her, that he might sanctify her, having cleansed her by the washing of water with the word, so that he might present the church to himself in splendor, without spot or wrinkle or any such thing, that she might be holy and without blemish. In the same way husbands should love their wives as their own bodies. He who loves his wife loves himself. For no one ever hated his own flesh, but nourishes and cherishes it, just as Christ does the church, because we are members of his body. "Therefore a man shall leave his father and mother and hold fast to his wife, and the two shall become one flesh." This mystery is profound, and I am saying that it refers to Christ and the church. However, let each one of you love his wife as himself, and let the wife see that she respects her husband."
The apostle Peter further instructs husband in I Peter 3:7:  "Likewise, husbands, live with your wives in an understanding way, showing honor to the woman as the weaker vessel, since they are heirs with you of the grace of life, so that your prayers may not be hindered."  Generally women are weaker physically, but not inferior spiritually.  In Malachi 2:15 the prophet says, "And did not he make one? Yet had he the residue of the spirit. And why one? That he might seek a godly seed. Therefore take heed to your spirit, and let none deal treacherously against the wife of his youth."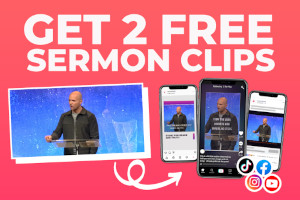 God's Role for the Wife
God made them male and female and they are co-equals and co-heirs before Christ, although the man is by God's design, the head of the household.  In 1 Peter 3:1-2 Peter said under divine inspiration that, "…wives,  be subject to your own husbands, so that even if some do not obey the word, they may be won without a word by the conduct of their wives, when they see your respectful and pure conduct."  Elsewhere, in Colossians 3:18-19 it is written, "Wives, submit to your husbands, as is fitting in the Lord."  But husbands are also commanded by God to "… love your wives, and do not be harsh with them."
In Colossians 3:18-19  Paul gives additional instructions to wives: "Older women likewise are to be reverent in behavior, not slanderers or slaves to much wine. They are to teach what is good, and so train the young women to love their husbands and children, to be self-controlled, pure, working at home, kind, and submissive to their own husbands, that the word of God may not be reviled."
God's Design for Marriage
Here is proof that bigamy is not scriptural as Paul says in I Corinthians 7:1-5 that "…each man should have his own wife and each woman her own husband. The husband should give to his wife her conjugal rights, and likewise the wife to her husband. For the wife does not have authority over her own body, but the husband does. Likewise the husband does not have authority over his own body, but the wife does. Do not deprive one another, except perhaps by agreement for a limited time, that you may devote yourselves to prayer; but then come together again, so that Satan may not tempt you because of your lack of self-control."
Marriage is a Divine Institution
God performed the first marriage ceremony in Genesis 2:18, 21-24:  "So the Lord God caused a deep sleep to fall upon the man, and while he slept took one of his ribs and closed up its place with flesh. And the rib that the Lord God had taken from the man he made into a woman and brought her to the man. Then the man said, 'This at last is bone of my bones and flesh of my flesh; she shall be called Woman, because she was taken out of Man.' Therefore a man shall leave his father and his mother and hold fast to his wife, and they shall become one flesh."
Solomon wrote in Ecclesiastes 9:9 that husbands are to "Enjoy life with the wife whom you love, all the days of your vain life that he has given you under the sun, because that is your portion in life and in your toil at which you toil under the sun." In Proverbs 18:22 Solomon continues by saying  "He who finds a wife finds a good thing and obtains favor from the Lord."
Marriage is from God, Divorce is from Man
God hates divorce and it was never His intention for husbands and wives to be separated but to remain together forever as stated in Malachi 2:16, "For the LORD, the God of Israel, says he hates putting away (divorce): for one covers violence with his garment, says the LORD of hosts: therefore take heed to your spirit, that you do not deal treacherously."  In Matthew 19:8 "Jesus replied, "Moses permitted you to divorce your wives because your hearts were hard. But it was not this way from the beginning."
Better to be Single or Married?
Many people have taken out of context of what Paul said as he wrote in I Corinthians 7:8-9 "Now to the unmarried and the widows I say: It is good for them to stay unmarried, as I do.  But if they cannot control themselves, they should marry, for it is better to marry than to burn with passion."  In verse 7 of I Corinthians Paul says that "I wish that all of you were as I am. But each of you has your own gift from God; one has this gift, another has that."  Paul does not forbid nor does he encourage marriage unless you can not control your own sexual urges (v 9).
Paul plainly teaches that we are not to marry someone who is not a Christian saying in 2 Corinthians 6:14 to "…not be yoked together with unbelievers. For what do righteousness and wickedness have in common? Or what fellowship can light have with darkness?"  Conversely Paul commands those who are already married to an unbeliever that "Each person should remain in the situation they were in when God called them" (I Cor. 7:20).  That is you should not divorce them since God hates divorce.  Paul tells us why in I Corinthians 7:16: "How do you know, wife, whether you will save your husband? Or, how do you know, husband, whether you will save your wife?"
Cord of Three Strands
Marriage is a wonderful experience and when a husband and wife can work together with the Holy Spirit, it is one of the most beautiful experiences that any human can ever have.  Ecclesiastes 4:9-12 shows that "Two are better than one, because they have a good return for their labor: If either of them falls down, one can help the other up. But pity anyone who falls and has no one to help them up. Also, if two lie down together, they will keep warm. But how can one keep warm alone? Though one may be overpowered, two can defend themselves. A cord of three strands is not quickly broken."
When two cords of husband, and wife bound together, they are not easily broken, and when three strands are woven together, these three cords are not quickly broken.  If the third cord or strand is God, then three are better than two.  And even the Devil can not break what God has joined together.
Was This Article Helpful?
If this article was helpful, I would ask you to consider either adding a link to it from your own blog or sharing it with others socially through the tabs to the left. Other related articles that you might like are:
1 Corinthians 13: A Bible Study on Love–  Take a look at a Bible study on one the most quotes wedding chapters
5 Bible Stories about Love–  Look at these five powerful Bible stories that exemplify what love is.
Source:
The Holy Bible, New International Version (NIV)
THE HOLY BIBLE, NEW INTERNATIONAL VERSION®, NIV® Copyright © 1973, 1978, 1984, 2011 by Biblica, Inc.™ Used by permission. All rights reserved worldwide.