Christian women mentoring other Christian women is a Biblical principle that Paul exhorted Titus to teach. We find the directive in Titus 2 as follows:
The aged women likewise, that they be in behaviour as becometh holiness, not false accusers, not given to much wine, teachers of good things; That they may teach the young women to be sober, to love their husbands, to love their children, To be discreet, chaste, keepers at home, good, obedient to their own husbands, that the word of God be not blasphemed. (Titus 2:3-5)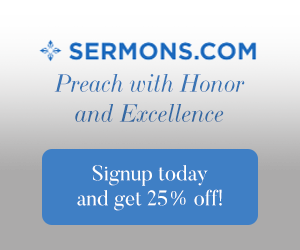 Many "Titus 2" ministries are based upon the above mentioned passage. It teaches that the "aged" women should teach the other "young" women how to be godly women. Some call this kind of teaching "mentoring". One dictionary definition of a mentor is one who is an "experienced adviser and supporter: somebody, usually older and more experienced, who advises and guides a younger, less experienced person." [1] Another word for mentor is disciple and simply stated, a mentor is a student. When it comes to Spiritual things sometimes the one who mentors is actually younger in age, yet more spiritually mature.
Mentoring Christian women is something that I enjoy doing. Perhaps you are feeling led to mentor Christian women. Here are some guidelines that you can use as you step out in faith.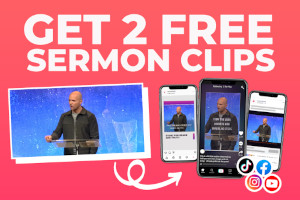 Pray and Pray
Be careful for nothing; but in every thing by prayer and supplication with thanksgiving let your requests be made known unto God. (Philippians 4:6)
Thank God for this awesome opportunity to help mold another lady into the godly woman that He would have her to be. Always remember to ask Him to continually give you the strength that you need to be faithful to your call. Ask Him to bless your "mentee" as the two of you look to the Lord and build a new relationship with one another.
Pray with your younger lady. She might not know how to do that. Teach her to simply talk to God and encourage her to keep a prayer journal so as God answers her prayers she might make note of it and be encouraged by this fruit.
Related reading: How to Create a Prayer Journal
Daily in the Word
Then said Jesus to those Jews which believed on him, If ye continue in my word, then are ye my disciples indeed; (John 8:31)
Teach your lady how to commit to being daily in the Word and to learn the Scriptures. It is a proven fact that writing things as we read them increases our learning. One great way to do this is to teach her how to write out daily verses. Have her write them on paper (or in a journal) and every time she comes to a punctuation mark go on to the next line. For example, if today's passage is John 1:1-3, we would write it out like this:
John 1:1

In the beginning was the Word,

and the Word was with God,

and the Word was God.

John 1:2

The same was in the beginning with God.

John 1:3

All things were made by him;

and without him was not anything made that was made.
Memorize Scripture
Thy word have I hid in mine heart, that I might not sin against thee. Psalms 119:11
The Bible teaches us that when we hide God's word in our heart that we will not sin against Him. Teach your lady to memorize scripture so that it will penetrate to her heart and when she needs to know how God would have her to do something she can recall what is in her heart to her mind. Since you have already taught your lady how to write out scripture, now teach her to memorize it line upon line, precept upon precept from her own notes.
Practice What You Teach
In all things shewing thyself a pattern of good works: in doctrine shewing uncorruptness, gravity, sincerity, Titus 2:7
Just like children, the lady that you are mentoring will often imitate what you do. Practice godly speech and behavior. Use words that are edifying. Don't backbite or speak poorly of anyone. She will learn by watching you and remember … she is always watching you!  By your own example teach her the following Biblical principles:
Hold your tongue (Jas. 1:26; Mat. 12:35-36).
Don't gossip (1Tim. 3:11).
Don't be vain (Prov. 31:30).
Be discrete and honest (Tit. 2:3,5; Prov. 31:25).
Be sober and faithful (Tit. 2:4; 1Tim. 3:11; Col. 3:18).
Be wise and kind (Prov. 31:26).
Be concerned for the welfare of others (Prov. 31:20).
Be diligent in whatever you does (Prov. 31:26-27).
Feed strangers and care for others (Gen. 18:6; Prov. 31:20; 1Tim. 2:10; 5:10).
Love Your Family
She riseth also while it is yet night, and giveth meat to her household, and a portion to her maidens. Proverbs 31:15
Teach your lady to love her family by caring for them. It will be a blessing to her husband and children when she wakes up first and makes sure everyone has a good breakfast and that the house is in order. Another way to care for her family is to be sure that she spends "alone" time with the Lord first thing. When she spends as little as 15 minutes with the Lord in the morning the day just starts better (this is that Daily in the Word mentioned above). Consider the following scriptural teachings that not only apply to how she may love her husband but also her family.
Show interest in her husband and children's work, school and hobbies;
Talk over problems and be a good listener;
Study the Bible together;
Make time to have some fun together;
Be sympathetic and compassionate when necessary;
Keep peace and harmony in the home;
Show respect for her husband;
Encourage and support where necessary.
Be Available
See then that ye walk circumspectly, not as fools, but as wise, Redeeming the time, because the days are evil. Ephesians 5:15-16
As the Mentor be sure you do not take on more than you can handle. When you commit to mentoring another lady be sure you manage your time appropriately (redeem the time) so that when she needs you, you are there. Agree upon how much time you will spend together on a weekly basis and make sure she understands that you have other commitments as well. Give her an email address or be available to answer her telephone questions. Planning this up front is an essential part of how much of a blessing you can be to her.
Teaching other ladies how to be godly is an honor. Don't take it lightly. Commit it to the Lord and He will guide your every step.
O Lord, I know that the way of man is not in himself: it is not in man that walketh to direct his steps. Jeremiah 10:23
Resources – [1] Bing dictionary. The Holy Bible, King James Version