Should Christians confess sins to one another or should we confess them only to God…or both? Does the Bible say we should confess our sins to other believers, only one believer or not at all?
Confessing Sins to God
First and foremost, we confess our sins to God and to confess means that we agree with God about the sinfulness of our sins.  The good news is that "If we confess our sins, he is faithful and just to forgive us our sins and to cleanse us from all unrighteousness" but "If we say we have not sinned, we make him a liar, and his word is not in us" (1 John 1:9-10) since "If we say we have no sin, we deceive ourselves, and the truth is not in us" (1 John 1:8).  So the starting or beginning place is to confess our sins to God for we have offended a holy God and until we repent and confess them, we have God's wrath being stored up for us (John 3:36).  When we sin, it is against God (Psalm 51:4) so even if we sin against someone else, we need to confess it to God but also to the one who we have sinned against and ask for their forgiveness too (Luke 17:3-4; Col 3:13; Eph 4:32).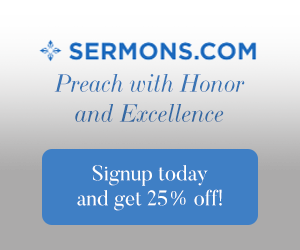 Confess your Sins
I believe one of the greatest strengths a Christian can have is to be transparent. The Bible is transparent with the heroes of the Bible.  David was a murderer and adulterer, Paul was persecuting and murdering believers, Moses, Jeremiah, Jonah, Elijah, (and others) wanted God to take their lives.  To be transparent is to give others who are lost hope.  The reason that we should be transparent about our lives before and after Christ is because many people who are not saved think that they have to "clean up their lives first and then come to Jesus" when it is actually "come to Jesus and He will clean up their lives" by the power of the Holy Spirit. I think more people have overcome addictions by the Spirit of God's power and by having an accountability partner where they are held accountable to a close, Christian friend than by themselves.
James 5:16 says: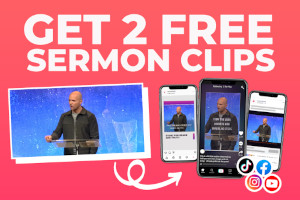 "Confess your sins to one another, and pray for one another, that you may be healed." 
This is superb advice because if we confess our sins and then "pray for one another" so that we can have help in overcoming our sins, we can grow in holiness and can be more Christ-like (which is every believer's goal). We read James 5:16 but in the following verses (5:19-20) it says "if anyone among you wanders from the truth and someone brings him back, let him know that whoever brings back a sinner from his wandering will save his soul from death and will cover a multitude of sins" which means that if someone has confessed their sins to us and then these sins cause them to wander away from the truth, then we can more easily know why they have wandered away and be better equipped to bring "back a sinner from his wandering [and can] save his soul from death."
Confessing Good for the Soul
Just as confessing our sins allow us to have peace with God, unconfessed sin is burdensome as David wrote in Psalm 38:2-4 "For your arrows have sunk into me, and your hand has come down on me. There is no soundness in my flesh because of your indignation; there is no health in my bones because of my sin. For my iniquities have gone over my head; like a heavy burden, they are too heavy for me."  Proverbs 28:13 essentially says the same thing, "Whoever conceals his transgressions will not prosper, but he who confesses and forsakes them will obtain mercy." You will not ever lose your relationship with God is you have been saved but if you abide in sin and refuse to confess it, you will lose your fellowship.
Should We Confess our Sins to Others?
I believe it is good to confess our sins to other Christians but use caution and wisdom. These confessions should be shared with a close Christian brother or sister whom you deeply trust.  The reason that you confess your sins is so that they might pray for you to overcome these sins (James 5:16-19).  If we confess or admit our sins to another believer we know we can trust, that person can pray for us to overcome that specific sin.  I recommend those who are struggling with sins of addiction to find an accountability partner and tell them about it and be honest with them.  Confess to your brother or sister in Christ when you slip and fall.  Then they can pray for you and you can pray for them.  The best thing is to have a close Christian friend whom you can be completely honest with and them with you.  You both can agree to pray for one another and help each other overcome whatever major sin or sins that each of the two of you battle with.   Confession is good for the soul and it is good for our relationship with God.
Conclusion
If you confess your sins to God, He will cleanse you from them and then you can be free of guilt.  Paul wrote that it was "For our sake he made him to be sin who knew no sin, so that in him we might become the righteousness of God" (2 Cor 5:21). Unless you repent of your sins, confess them to God, and trust in Christ, being sorry will never be enough.  When you meet Christ someday, and we all will, He will either be your Lord, Savior, and King or He will be your Judge.  If He is your Judge, then it is too late to confess your sins and have them forgiven.  You will pay for your sins or Christ will.  If you do, that means that the payment will go on for time without end.  Trust in Christ today and make that "time without end" be in the joy and the presence of the Lord.
Related reading: How to confess your sins
Resource – Scripture quotations are from The Holy Bible, English Standard Version® (ESV®), copyright © 2001 by Crossway, a publishing ministry of Good News Publishers. Used by permission. All rights reserved.