Being parents is one of the greatest honors and blessings the Lord gives to a husband and wife. Parenthood takes you on a journey that requires wisdom as you raise your child/children in the nurture and admonition of the Lord. You pray that as you raise your children that they will make good choices that will bless their life as well as those around them. You hold fast to the promise that when you "Train up a child in the way he should go: and when he is old, he will not depart from it" (Proverbs 22:6). You begin to make memories that you recall even when your children have grown into adults and have begun a new journey.
While parenting can be a blessing, sometimes we are faced with the reality that we have a wayward child. This is the child that is making bad choices and is dealing with the consequences that come with it. Sometimes that child's choices even bring consequences to other members in the family. Perhaps they have fallen into the wrong group of friends. Maybe they are participating in activities that are not God-honoring. Perhaps they have even left your home in rebellion. This is when you might need some help in knowing how to pray for a wayward child. Here are some things that you might consider.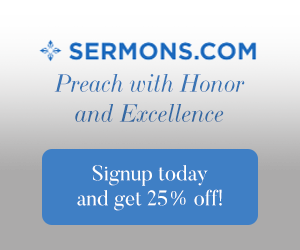 1 Thessalonians 5:17 "Pray without ceasing."
Pray a Hedge of Protection
He shall cover thee with his feathers, and under his wings shalt thou trust: his truth shall be thy shield and buckler. Thou shalt not be afraid for the terror by night; nor for the arrow that flieth by day; Nor for the pestilence that walketh in darkness; nor for the destruction that wasteth at noonday. (Psalm 91:4-6)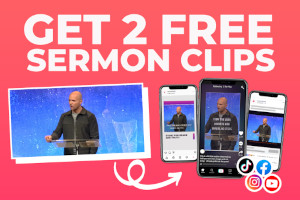 One of the most distressing things about a wayward child is that as parents (or other loved ones) we are continually concerned about their safety. Pray that the Lord will place that hedge of protection around this child. Pray that the enemy is held at bay even during the time that this child is making poor choices. Pray that circumstances will present opportunities for them to remember that they have refuge in the Lord.
Ask God to Help You Remember Scriptures
Come unto me, all ye that labour and are heavy laden, and I will give you rest. (Matthew 11:28)
God gives us His word so that we can learn from it. One of the greatest things we can learn is that when we hide His word in our heart that it is there when we need it most. Ask the Lord to continually bring your memory verses back to your mind so that you can rest in Him. You cannot have victory in any life circumstance without God; you are not strong enough on your own and that is why we have the Comforter. Count on the Holy Spirit – He will sustain you. Give it to Him and don't take it back.
Let Holy Spirit Do His Job
Howbeit when he, the Spirit of truth, is come, he will guide you into all truth: for he shall not speak of himself; but whatsoever he shall hear, that shall he speak: and he will shew you things to come. He shall glorify me: for he shall receive of mine, and shall shew it unto you. All things that the Father hath are mine: therefore said I, that he shall take of mine, and shall shew it unto you. (John 16:13-15)
Sometimes you can talk about the Lord with this wayward child until you are blue in the face, truly. But you cannot be his/her Holy Spirit. The Bible promises us that He "will guide in all truth", He will "shew things". Our job is to share the truth that comes from God but it is the Holy Spirit's job to convict a person of the right thing. Pray that circumstances – "God appointed circumstances" — are presented so that the Holy Spirit can do His job. His way is so much better than our way!
Tell Others and Ask for Prayers
For this cause we also, since the day we heard it, do not cease to pray for you, and to desire that ye might be filled with the knowledge of his will in all wisdom and spiritual understanding;That ye might walk worthy of the Lord unto all pleasing, being fruitful in every good work, and increasing in the knowledge of God; Strengthened with all might, according to his glorious power, unto all patience and longsuffering with joyfulness (Colossians 1:9-11)
Having prayer warriors is essential in the life of a Christian. Sometimes it is a matter of "family business" and we might think that we should keep silent about our wayward child. But in the case when you believe your friends and other family members might be your prayer warriors in this circumstance, tell them about what is going on. Ask them to pray that this child would return to the loving arms of our Heavenly Father and maybe even return to the safety of your home. The Bible clearly encourages us to pray for one another. "The effectual fervent prayer of a righteous man availeth much." (James 5:16b)
Final Thoughts
Dealing with a wayward child is indeed one of the greatest challenges that any parent faces. Rest assured that your commitment to continually praying for this child and engaging the prayers of other believers will help to ease your burden. It is my hope and prayer that if you are dealing with a wayward child that the Bible and fervent prayer will soothe your soul.
More parenting advice: Christian Parenting Advice for Raising Teenagers
Resource – Scripture quotations are from The Holy Bible, King James Version