May I ask you a question?  How often do you pray?  Prayer is the "direct line" to God.  It is the way that we communicate verbally and silently with God.  Prayers that are said from faithful stewards are always heard and answered by God. If you don't pray often, I encourage you to start praying on a daily basis.  When you are communicating with God, you are utilizing a "life-line".  What does the Bible say about prayer?  Let us search the scriptures for clear answers.
How Often Should we Pray?
"Pray without ceasing." (1 Thessalonians 5:17)  As God's children, we need to uplift each other in prayer, and also pray for all of the other blessings and trials that are in our lives.  This verse is truly inspiring because there is always something to pray about, whether it is driving home safely from work, having a romantic evening with your spouse or uplifting our leaders of the government in prayer.  There is never a second that goes by where we shouldn't be able to think of something or someone to pray for.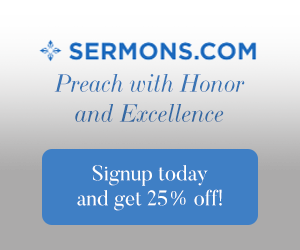 In Colossians we read about how the church in Colossae truly loved Paul and Timothy in the Spirit (Colossians 1:8).  Paul's response to this love is "and so, from the day we heard, we have not ceased to pray for you." (Colossians 1:9a)  When you are in your day to day life, think about people you love and pray for each one individually all day.  Along with those you love, pray for those that are hurting.  Pray for the orphans with no mommies or daddies to take care of them.  Pray for the widows that haven't a man by their side.  There truly is always something to pray about.
It is a Command
There are numerous passages in scripture that tell us to pray.  Here are some of them.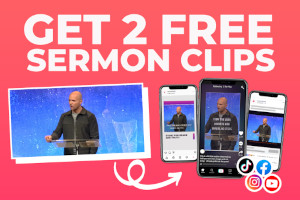 "But I say to you, love your enemies and pray for those who persecute you." (Matthew 5:44)

"Pray then like this.  Our Father in heaven, hallowed be Your name." (Matthew 6:9)

"Therefore pray earnestly to the Lord of the harvest to send out laborers into His harvest." (Matthew 9:38)

"And He told them a parable to the effect that they ought always to pray and not lose heart." (Luke 18:1)

"Watch and pray that you may not enter into temptation.  The spirit indeed is willing, but the flesh is weak." (Mark 14:38)
If we are commanded to pray, we had better.  Failure to pray as commanded is sin.  If we don't pray for our enemies, we are in sin.  If we refuse to pray that God would send out laborers into the harvest, we are in sin.  If there is anything that is tearing at you to the point that you are not willing to pray about it, you are in sin.  We must give everything to God in prayer.
Prayer is a Wellspring of Life
"I thank God in all my remembrance of you, always in every prayer of mine for you all making my prayer with joy, because of your partnership in the gospel from the first day until now." (Philippians 1:3-4)  Paul was filled with joy every time he prayed for those he loved.  Prayer is a wellspring of life.  When you concentrate on the blessings and those you love, prayer can be a wonderful, joyous time.
"By day the Lord commands His steadfast love, and at night His song is with me, a prayer to the God of my life." (Psalm 42:8)  The psalmist beautifully portrays a song of the Lord as a prayer.  There is refreshing waters in the thoughts that God gives you when you pray to Him.  Take advantage of every opportunity to pray.  Don't drain the wellspring.
Prayer has Great Power
One of the best passages of scripture to show the power of God when we pray is found in 1 Kings 18:36-38.  This is where Elijah has challenged the prophets of Baal to pray that their god would burn up the sacrifice they had made.  After they failed, Elijah completely drenched his offering with water and offered this prayer to God: "'O Lord, God of Abraham, Isaac, and Israel, let it be known this day that You are God in Israel, and that I am your servant, and that I have done all these things at Your word.  Answer me, O Lord, answer me, that this people may know that You, O Lord, are God, and that You have turned their hearts back.'  And look what God does as the Scripture concludes:  Then the fire of the Lord fell and consumed the burnt offering and the wood and the stones and the dust, and licked up the water that was in the trench."
Prayer has power!  Not every prayer is going to be answered by God this way, of course, but the power is there nonetheless.
Conclusion
Prayer is a must for anyone who believes in God.  Prayer connects us to God.  We are commanded to pray unceasingly and our prayers are indeed powerful.  Whatever is in your life, whether it be blessings or trials, give them all to God in prayer. Lift up those you love and your enemies. You will see God's handy-work when you pray.  God bless you as you live a life worthy of the calling!
Here is another great article about prayer, take a look:
Resources –  The Holy Bible, English Standard Version "Scripture quotations are from The Holy Bible, English Standard Version® (ESV®), copyright © 2001 by Crossway, a publishing ministry of Good News Publishers. Used by permission. All rights reserved."