The world's getting more stressful every day, but even though the Bible does not mention stress by name, all the things that cause stress are address in the Word of God so you can live your life with less stress.
Stress and Distress
The world's getting more stressful every day, but even though the Bible does not mention stress by name, all the things that cause stress are address in the Word of God, so you can live your life with less stress. Everyone encounters distress in this life, but if this distress and resulting stress lasts too long, then you need to do something about it because it can wreck your health, ruin relationships, cost your job, and just about anything else in your life, but interestingly, some stress is actually good. When trees are under harsh winds for a consistent period of time, they produce what is called, "stress wood." Stress wood is new wood that replaces the torn wood at the microscopic level. These tiny tears in their trunks and branches are the result of severe winds, but the tree quickly adapts and grows new wood in the torn areas, called stress wood. This makes the tree stronger than before and better able to endure even stronger winds than before and better able to survive thunderstorms or winter blizzards, so stress in our life can make us stronger because we respond to this stress. We bend but don't break. At least, we hope not to break, so some stress is unavoidable…but it can actually make us stronger, however too much stress can be deadly.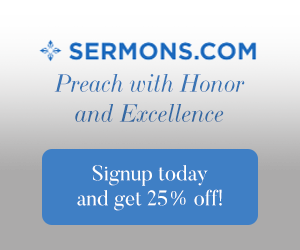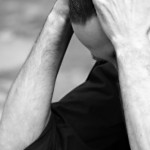 Causes
Stress can come from one's inability to handle problems and being overburdened with worries and cares about work, home, family, health, caregiving, money, car, and a number of other factors. Causes could have an actual physical cause like being the result of a brain chemical imbalance or brain injury that might be treated with medicine, but some things are harder to treat. Stress might show up as anger, sudden crying, inaptitude over tasks, loss of control, loss of appetite or binging on food, repeated mistakes, rage, and these can lead to a mental breakdown. If you think you have depression, it's time to talk to a doctor. Same thing when it comes to too much stress. Perhaps a Christian family counselor could help, but don't let stress control your life. Many Christians who have overcome a life of stress have memorized God's Word. For example, verses like, "Commit your work to the Lord, and your plans will be established" (Prov 16:3), or "And we know that for those who love God all things work together for good, for those who are called according to his purpose" (Rom 8:28). Memorizing Scripture can be a very helpful thing in time of need.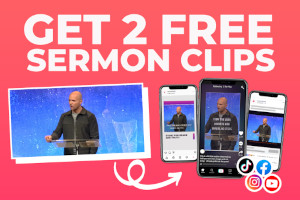 Casting Anxieties
The Apostle Paul wrote about anxiety, knowing that's our nature to worry about everything, but He insisted that we "not be anxious about anything, but in everything by prayer and supplication with thanksgiving let your requests be made known to God" (Phil 4:6). Once you've done everything you can, let God do everything He can. Just don't be anxious about it. Pray to God about everything, and once you've made your requests known to God, it's out of your hands, so "Cast your burden on the Lord, and he will sustain you; he will never permit the righteous to be moved" (Psalm 55:22). By the way, we're not designed to carry these heavy burdens around by ourselves. They were meant to be given to God, and more specifically, to Jesus Who tells us, "Come to me, all who labor and are heavy laden, and I will give you rest" (Matt 11:28). When you come to Him, He says, "Take my yoke upon you, and learn from me, for I am gentle and lowly in heart, and you will find rest for your souls" (Matt 11:29). A yoke was a device where the burden or load was shared among the oxen or cattle. The more animals there were, the more they shared one another's load, and the lighter the load, but you need only Christ. He alone can carry every heavy burden. He is more than enough because His "yoke is easy, and my burden is light" (Matt 11:30).
Power for the Weak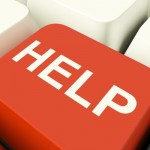 This may be one of my favorite verses in the Old Testament. It's Isaiah 40:29-31 where the Prophet says, "He gives power to the faint, and to him who has no might he increases strength. Even youths shall faint and be weary, and young men shall fall exhausted; but they who wait for the Lord shall renew their strength; they shall mount up with wings like eagles; they shall run and not be weary; they shall walk and not faint." The Apostle Paul says that "we have this treasure in jars of clay, to show that the surpassing power belongs to God and not to us. We are afflicted in every way, but not crushed; perplexed, but not driven to despair; persecuted, but not forsaken; struck down, but not destroyed" (2 Cor 4:7-9). If not for God, they would have been forsaken, fainted, grown weary, been struck down, and destroyed, but so would we most likely without God's help. The Word of God gives you real power, so tap that power to calm the soul in distress. He can give rest to the weary, but often He does that by means of His Word. What's your "go to" Bible verse?
Conclusion
If you have not yet repented and trusted in Christ, you will never have any peace in this world. You might have temporary peace, but never lasting peace. That's because you cannot have the peace of God (Rom 5:1) until you've made peace with God, and that only comes through a relationship with Jesus Christ. If you have not yet been born again, make today your day of salvation (2 Cor 6:2). After death (Heb 9:27), or after Christ returns (Rev 1:7; 20:12-15), it will be too late. Trust in the Savior today by repenting of your sins and placing your trust in the Savior. Then you too shall have the peace of God because you'll be at peace with God, and that's only because of Jesus Christ and Him alone (Acts 4:12; Eph 2:8-9).
Here is some related reading for you: Bible Verses About Stress: 20 Helpful Scriptures
Resource – Scripture quotations are from The Holy Bible, English Standard Version® (ESV®), Crossway Bibles. (2007). ESV: Study Bible: English standard version. Wheaton, Ill: Crossway Bibles. Used by permission. All rights reserved.