What was the message God gave the Laodicean Church and why is it still relevant today?
Seven Churches of Revelation
The Seven Churches of Revelation are mentioned in chapters two and three, and these were real churches with working congregations with pastors, elders, and deacons. These churches were not necessarily meant to describe what future churches would be like, like in the days we're living in today, however, human nature as it is; and it does not change. There are several characteristics that the churches in the Book of Revelation had that are found in many churches today. In other words, there are still some great churches around today like the Philadelphian Church was, but there are also churches like the Laodicean Church. Jesus was harder on this church than He was on all the others, and for good reason. Is the Laodicean church representative of churches today? Even though these were actual churches, none of them exist today except as ancient ruins. Why? Perhaps they didn't head Jesus' warnings and have "ears to hear," so these churches may very well be representative of the churches that exist today. Perhaps we're in the Laodicean era now, but whatever the case, here's God's message to the Laodicean Church, which is also God's message to the churches of today.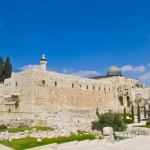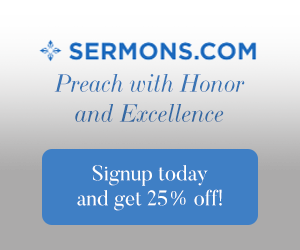 Lukewarm Works
The Apostle John wrote Jesus instructions as this was the revelation of Jesus Christ and not John (Rev 1:1), so John writes, "And to the angel of the church in Laodicea write: 'The words of the Amen, the faithful and true witness, the beginning of God's creation" (Rev 3:14). Jesus as Head of the Church has every right to correct His church, so it is He who has the authority to speak, and He said, "'I know your works: you are neither cold nor hot. Would that you were either cold or hot! So, because you are lukewarm, and neither hot nor cold, I will spit you out of my mouth" (Rev 3:15-16). The analogy would be to offer someone a cup of coffee that's lukewarm when it's best hot…or too offer someone a soft drink but it's at room temperature, while it's best cold. They were not a hot cup of coffee or an ice-cold soft drink. Either one would have been refreshing, but the Laodicean church was neither hot for Christ's work (i.e. Matt 25:35-36) and the Great Commission (Matt 28:18-20; Acts 1:8), nor cool and refreshing to those who were lost, offering them the Living Water of Jesus Christ. In short, they were unpalatable in Jesus' mouth, so no wonder he spits them out of His mouth.
Spiritually Bankrupt
Instead of humility, they were full of pride because of their financial wealth, compared to the rest of the Roman Empire Christians. Jesus mocks them, saying, "For you say, I am rich, I have prospered, and I need nothing, not realizing that you are wretched, pitiable, poor, blind, and naked. I counsel you to buy from me gold refined by fire, so that you may be rich, and white garments so that you may clothe yourself and the shame of your nakedness may not be seen, and salve to anoint your eyes, so that you may see" (Rev 3:17-18). That refining fire came in 70 AD when Jerusalem was destroyed and the church was scattered (but not stopped). Some see this as those coming out of the tribulation, but the point is, today is the day of salvation (2 Cor 6:2), and we dare not ignore it.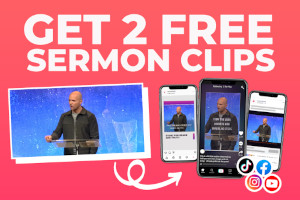 Let Jesus In

Sadly, Jesus is knocking to get into this church, meaning two things. He's either not welcome, or He's excluded at the present time, but He wants to come in, so the Lord says to this church, "Those whom I love, I reprove and discipline, so be zealous and repent. Behold, I stand at the door and knock. If anyone hears my voice and opens the door, I will come in to him and eat with him, and he with me" (Rev 3:19-20). Once again, we must hear His voice (2 Cor 6:2) and act on what we hear, but first, we have to let Him in and let Him and His Word inspire and lead the church the church to humble, yielded pastors, and to preach the only Gospel Jesus ever brought, and that was a message of repentance and faith (Mark 1:15).
Are We Listening?
Many people look, but they don't really see; many people listen, but they don't really hear. The point being, it's not enough to know the truth in God's Word; we must live it. Obedience has always been more important to God than sacrifice. We can listen to God's Word, but unless we act on it, we've never really heard it. Jesus said, "Everyone then who hears these words of mine and does them will be like a wise man who built his house on the rock" (Matt 7:24). We must hear His words and do them! We might listen how we're supposed to put on a parachute, but it's so important that most people are really paying attention to what the instructor is saying. When something very important is being discussed, we not only listen, but we'll actually listen close enough to hear what they say so we can do what they say. It's after hearing the truth that we must act on it and obey it. It's not enough to listen to God's Word; we must hear and act on what we hear. Jesus told the church, "The one who conquers, I will grant him to sit with me on my throne, as I also conquered and sat down with my Father on his throne. He who has an ear, let him hear what the Spirit says to the churches" (Rev 3:21-22). We've been given ears by the Holy Spirit. Will we listen to His voice today?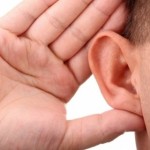 Conclusion
If you've never repented and trusted in Christ, you cannot pillow your head tonight because you're still a child of wrath. Today, while it's still called today (2 Cor 6:2), put your trust in the Savior, Jesus Christ, and you will be saved. Here's how that happens: It takes the Word of God shared by a person of God and the Spirit of God to birth the children of God, and that's all for the glory of God, so share the gospel, but if you're not saved, put your trust in Christ now…and even if you were to die, you will live again (John 11:25-26).
Here is some related reading for you: The Seven Churches Described in the Book of Revelation
Resource – Scripture quotations are from The Holy Bible, English Standard Version® (ESV®), Crossway Bibles. (2007). ESV: Study Bible: English standard version. Wheaton, Ill: Crossway Bibles. Used by permission. All rights reserved.