Some people believe that the Covid-19 or Coronavirus pandemic is a plague from God, meant for the last days. What does the Bible say about the Coronavirus?
Pandemics
Some people believe that the Covid-19 pandemic is a plague from God, meant for the last days. Are they right? What does the Bible say? Is the Coronavirus a plague from God? A virus that spreads globally can quickly become a pandemic. Pandemics can be devastating as we've seen in human history. The recent Covid-19 virus has taken its toll and the recent variations or mutations of this virus are foreboding, to say the least. Now, what are we supposed to do about all this? We are told to be "Casting all your anxieties on him, because he cares for you" (1 Pet 5:7). Our worry cannot solve anything. What we can do is prevent it from spreading or following doctor's orders when quarantined. That means wearing a mask, washing your hands, and making sure you keep a good social distance while in public places.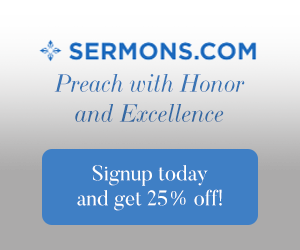 You think Covid-19 is bad? Forget it! Almost 500 million people or one-third of the world's population became infected with the flu virus, with over 50 million deaths in the 1918 pandemic. Covid-19 could easily surpass that before it's finally over, but some have asked, "Will it ever end?" Some scientists suggest it may never go away…simply modifying or varying itself. It's possible some strain of the Covid-19 may become immune to the vaccines being used and developed, bringing even greater death tolls.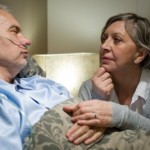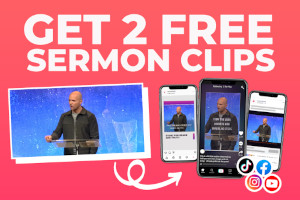 Plagues in the Bible
Plagues…some could call them pandemics, are not uncommon to human history, but you can also find them in Scripture. Of course we remember God sending the plagues to Egypt, devastating the Egyptians (Ex 10, etc.). God told Moses, "For this time I will send all my plagues on you yourself, and on your servants and your people, so that you may know that there is none like me in all the earth" (Ex 9:14), so plagues are sometimes part of the will of God, but God has a way us using evil for good (Gen 50:20; John 3:16). Zechariah the Prophet wrote of such a plague which God used to punish, writing that "this shall be the plague with which the Lord will strike all the peoples that wage war against Jerusalem" (Zech 14:12), so plagues are sometimes used by God to discipline the nations. In the Middle Ages, the Black Plague killed about 25 million people in Europe alone. That was about a third of the continents population. The Apostle John wrote of a time in the end where he "saw another sign in heaven, great and amazing, seven angels with seven plagues, which are the last, for with them the wrath of God is finished" (Rev 15:1). At this point, the church is silent or missing in the Book of Revelation, so this wrath will be poured out on the unbelieving world, and these plagues may make Covid-19 look like Chicken Pox.
God's Sovereignty
I remember one pastor tell me, "Not a fly moves unless God approves." What he meant was that God is sovereign over everything that happens, and if it happens (good or bad), God has allowed it to happen and will work it all out according to His purposes (Rom 8:28). We do know that Jesus spoke of the end times or last days, saying, "There will be great earthquakes, and in various places famines and pestilences. And there will be terrors and great signs from heaven" (Luke 21:11), but even in His day, He healed those who had plagues. Luke writes, "In that hour he healed many people of diseases and plagues and evil spirits, and on many who were blind he bestowed sight" (7:21). In the final days, God will judge the spiritual Babylon, or world system of government. John wrote that "her plagues will come in a single day, death and mourning and famine, and she will be burned up with fire; for mighty is the Lord God who has judged her" (Rev 18:8).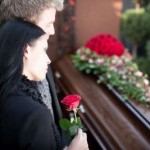 We can thank God for His sovereignty, not appointing us unto wrath (1 Thess 5:9). This means we can trust God, even when your eyes tell you the whole world's falling apart. God is still on His throne, and He's not going anywhere. He knows what's around the blind corner of time. Obey God and put your trust in Him. That's the best advice I can give in these highly uncertain and unstable times. We might be wringing our hands with worry, but "Our God is in the heavens; he does all that he pleases" (Psalm 115:1). That's one of the reasons why we should give Him glory (Psalm 115:1).
Conclusion
We are told to speak the truth in love, and love means warning the lost about the coming wrath of God. The mercy of God is not relevant until the wrath of God is revealed. The good news is not really good until they've heard the bad news about God's coming judgment on all who reject Christ (Rev 20:15-15). We speak these things so that some may be saved, but we also speak a warning. A warning about another plague…a personal plague, if you will, where God says, "I warn everyone who hears the words of the prophecy of this book: if anyone adds to them, God will add to him the plagues described in this book" (Rev 22:18). This is why God tell His children, "Come out of her, my people, lest you take part in her sins, lest you share in her plagues" (Rev 18:4b).
Here is some related reading for you: Is the Coronavirus a Judgment of God?
Resource – Scripture quotations are from The Holy Bible, English Standard Version® (ESV®), Crossway Bibles. (2007). ESV: Study Bible: English standard version. Wheaton, Ill: Crossway Bibles. Used by permission. All rights reserved.