Apologetics is the term used for defending ones beliefs using reason. This is a big fancy word to say that you want to explain to others why you believe what you believe. All Christians are called to be apologists of their faith (1 Peter 3:15).
Following are 7 tips to help you gain a better knowledge of your faith so that you can explain it to others.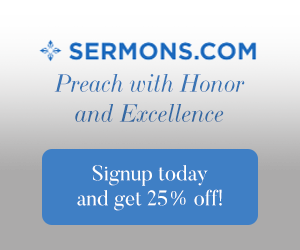 Personal Bible Study
Reading your Bible daily is helpful when you want to get an understanding of the Bible as a whole. However, if you want to understand one topic well, you will need to do more serious study. Use a good study Bible that will show you all the verses related to a topic. Be careful to not take verses out of context. You need to see the verses surrounding the ones you are studying and use all the verses on a subject to help shed more light on the different angles of the topic.
Take a Class
If your church or denomination offers any type of specialized training in a subject, then take all of those classes that you can. Of course you could find a seminary to attend so that you could earn a degree in the doctrines of the Bible, but classes that your church or pastor offer locally can give you much of the same information without the demands of a degree. There are online Bible study classes you can take which will give you more information on a subject.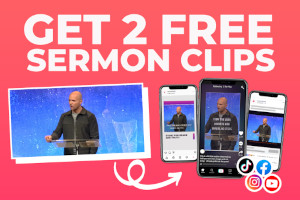 Teach a Class
Nothing will help you straighten out your thinking and logic as much as teaching others. When given the opportunity to share your faith with an individual or in a classroom, you should jump at the chance. If your church has a discipleship program that you have attended, offer to become one of the disciplers for newer Christians.
Read
When taking or giving classes on the defense of the Christian faith you will probably end up reading works by other great apologists of the past. There are books that will help you learn all the Bible verses related to a certain topic as well as books that give a general overview of the major articles of faith. Start with a book that covers many topics in a shallow manner. This will help introduce you to the important points of Christianity before you delve into more focused study.
Use Internet Tools
Have you ever thought that it would be great to know Greek and Hebrew so that you could read the Bible in the original languages? The truth is that anyone using the Internet can find great Bible study websites to help them understand the original languages. Sure, it would be much better to know exactly all the nuances and shades of meaning for each word, but looking up a Greek word on the Internet and getting various explanations is invaluable. With the rise of freely available tools, many seminaries are no longer teaching Greek and Hebrew as mandatory classes.
Ask Friends for Questions and Doubts
Many people are scared to share their faith because they don't feel like they have all the answers. You don't need to know everything when you get started. Find out from your friends what kinds of questions and doubts they have about Christianity. Then you will know what you specifically need to study so that you can be a help to them. Allow your friend to study along with you. When they have a question that you are not sure how to answer, set up a time when you can bring a couple of books, a study Bible and a good Internet connection. Together you can study out the topic. This will help them know that you got the answer from the Bible and it shows them how to search for the answers themselves.
Pray for Wisdom
God has promised to send His Holy Spirit to teach us: "But the Comforter, which is the Holy Ghost, whom the Father will send in my name, he shall teach you all things, and bring all things to your remembrance, whatsoever I have said unto you." (John 14:26)
If you have need to learn a particular topic, God has promised to grant you that wisdom through prayer: "If any of you lack wisdom, let him ask of God, that giveth to all men liberally, and upbraideth not; and it shall be given him." (James 1:5)
Allow God to guide your words as you defend your faith in Him. Through careful study and preparation, you won't need to know the answers to every question that may be posed to you. God has promised to grant wisdom and the Holy Spirit to guide you in what you should say to others.