Most of us wake up every morning with some kind of agenda that we want to accomplish. We don't always hit our mark, but we do experience small victories over completed projects. Yet because we live in a fallen world, there are many opportunities for our plans to fail miserably. We may find ourselves questioning God on whether His hand is really over our lives or are we just floating without a sail through the dark waters of life?
The desperation of our situations can cloud the reality of God's control over our lives. Not just for us as individuals, but for communities of people living in fear of the unexpected or unknown. Does God know what He's doing? Of course, yet we must learn the discipline to A-C-C-E-P-T His agenda.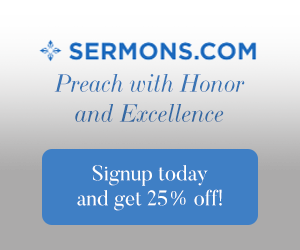 A.  Agree that God is in control and not man
"Who is like the Lord our God, the One who sits enthroned on high, who stoops down to look on the heavens and the earth?"(Psalm 113:5-6).
At times the Lord allows kinks in our plans to remind us that we aren't in control. It upsets our world when friends no longer want to be around us, spouses want divorce, children become prodigals, or our jobs are being located. It's easy to look at people and accuse them of messing with our agendas. However, perhaps God is allowing difficulty to get our attention of His master hand at work.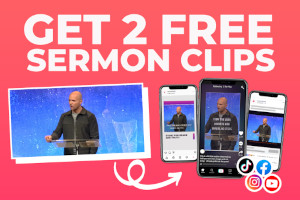 C.  Come to trust in Him in spite of the circumstances around us
"And we know that in all things God works for the good of those who love him, who have been called according to his purpose" (Romans 8:28).
We may feel overwhelmed at our circumstances. We may doubt that God is really working on our behalf when life feels unpredictable. Yet that's when God is most at work in our lives. He's building a relationship of trust with us. He wants us to say, "I trust You Lord in spite of everything that is going on around me". When we trust in God with all our hearts even in difficulty, we begin to understand more of the right directions to take in this life.
C.  Confess your weaknesses honestly
"But he said to me, 'My grace is sufficient for you, for my power is made perfect in weakness.' Therefore I will boast all the more gladly about my weaknesses, so that Christ's power may rest on me" (2 Corinthians 12:9).
Our weaknesses remind us that God is in control. They keep us humbly submitting to Him without having to have our way all the time. When God's grace shines in and through you in spite of your weakness, it is a testament of His glorious hand over your life. You will shine the presence of God in ways you could never have known standing in your own strength.
E.  Expect your faith to be tested
"Consider it pure joy, my brothers and sisters, whenever you face trials of many kinds, because you know that the testing of your faith produces perseverance" (James 1:2-3).
It's not fun to have our faith tested. We find ourselves stretched beyond what we would've never believed before. We recognize the risk of being disappointed and not understanding God's plan for our lives. Yet when our faith is uncomfortably strained it makes us become people of perseverance. Our resiliency of faith in God will lead us to greater maturity.
P.  Pray according to the word of God
"For the word of God is alive and active. Sharper than any double-edged sword, it penetrates even to dividing soul and spirit, joints and marrow; it judges the thoughts and attitudes of the heart" (Hebrews 4:12).
When our agenda is severely incapacitated, we have to respond rather than ignore the challenges ahead of us. It's essential that we know and pray God's word in order for our path to clear. In praying the Holy Scriptures in unexpected agendas, our faith is restored and strengthened to follow the path the Lord has prepared for us.
T.  Take in every day as a gift from God to show His glory through you
"For I know the plans I have for you," declares the Lord, "plans to prosper you and not to harm you, plans to give you hope and a future" (Jeremiah 29:11).
Every day we should wake up with a spirit of expectancy that God is preparing a glorious start to our day. This is a choice we make to say to God, "not my will, but Yours be done". This isn't to say that we never make plans, but rather our plans are subject to God's will for the day. As believers, we need to stay alert and prepared for God to show up in unexpected ways throughout the day.
This is the day!
"The Lord has done it this very day; let us rejoice today and be glad" (Psalm 118:24). Our joy is full and complete when we know that God is in control, making all things work for our good, hearing and answering our prayers according to His will, strengthening us in our weaknesses, growing us up in the faith, and bringing fresh grace as well as mercy for each new day. We have hope in Christ for our lives to take the course which is best in Him.
You should read this article too: 5 Ways to Follow God's Plan for Your Life
Resource – New International Version Bible, The Holy Bible, New International Version®, NIV® Copyright© 1973, 1978, 1984, 2011 by Biblca, Inc.™ Used by permission. All rights reserved worldwide