Does it sometimes seem like your prayers stop at the ceiling? Praying is hard enough without knowing exactly how to do it. How is a Christian supposed to pray? Are there ways to make our prayers more effective?
What is Prayer?
Praying is simply talking to God as a child would to their father.  Rather than thinking of prayer as changing God's mind it is really about changing us.  It is about making our will conform to the will of the Father.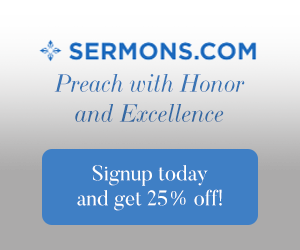 Who Do We Pray to?
Jesus gave us not only the model of prayer in what is considered the Lord's Prayer but He also showed us Who to pray to.  Jesus said that we are to pray to the Father but in Jesus' name as He is the Mediator for us.  Jesus' name gives us access to the Holy of Holies at the Throne of God.  The disciples asked Jesus how to pray and He began the instruction with "Our Father in heaven" (Matt 6:9).  In John 16:23-27 Jesus says, "At that time you won't need to ask me for anything. I tell you the truth, you will ask the Father directly, and he will grant your request because you use my name. You haven't done this before. Ask, using my name, and you will receive, and you will have abundant joy. I have spoken of these matters in figures of speech, but soon I will stop speaking figuratively and will tell you plainly all about the Father.  Then you will ask in my name. I'm not saying I will ask the Father on your behalf, for the Father himself loves you dearly because you love me and believe that I came from God."  It is clear that we must pray directly to God the Father.  This is repeated several times elsewhere by Jesus; that is Jesus' direct instructions to His believers.
In Whose Name do we Pray?

We are told by Jesus Himself to pray to the Father and to ask the Father for our needs but we must ask in His name because only Jesus gives us access to God the Father.  Why?  Because as our High Priest, He gave His life for us and by His sacrifice, He is now our Mediator in heaven before the Father.  Prayers will not reach the Father unless you pray through the name above all names: Jesus Christ.  There are dozens of Scriptures where Jesus tells us that we must pray to the Father using His name but we also see that the apostles used His name, well after Christ's Ascension.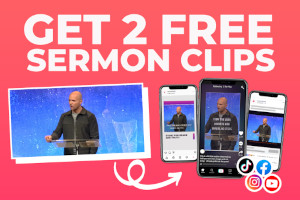 John 15:16 "You did not choose me, but I chose you and appointed you so that you might go and bear fruit—fruit that will last—and so that whatever you ask in my name the Father will give you."

John 13:13-14 "I will do whatever you ask in my name, so that the Father may be glorified in the Son. You may ask me for anything in my name, and I will do it."

Acts 3:6 "Peter said, "Silver or gold I do not have, but what I do have I give you. In the name of Jesus Christ of Nazareth, walk."
Even exorcisms of demons were performed in Jesus' name as in Paul's example in Acts 16:18, "She kept this up for many days. Finally Paul became so annoyed that he turned around and said to the spirit, 'In the name of Jesus Christ I command you to come out of her!' At that moment the spirit left her."
How are we to Pray?
So now we know we are to pray to the Father and to pray in Jesus' name.  But how do we pray?  I love the acronym ACTS as a model of how to remember to pray.  ACTS stands for:
Adoration of God's Holy Name and His holiness, His goodness, His omnipotence, His sovereignty.  The Lord's Prayers says "Hallowed be your name."  Hallowed is an old English word that means His name is to be sanctified, set apart, holy, honored, revered, and greatly respected.
Confession of sin, guilt, falling short of God's holiness.  To confess our sins means that we agree with God about our falling short of the mark.  Sin means we miss the mark and we fall short of His holiness.  We confess our sins and even those unknown sins that we may have inadvertently committed.  Sins of omission and sins of commission are included.
Thanksgiving.  To give thanks to God is actually pleasing to Him and is the very will of God.  In 1 Thessalonians 5:18 it says we are to "give thanks in all circumstances, for this is God's will for you in Christ Jesus."  It says to give thanks in all circumstances because giving thanks is God's will.  We thank Him for our blessings, our trials, and "always giving thanks to God the Father for everything, in the name of our Lord Jesus Christ" (Eph 5:20).
Supplications or requests for others.  I like to use JOY for praying.  First, praying for Jesus to be glorified, then praying for Others, and lastly praying for Yourself.  If you read the Lord's Prayer and even Nehemiah's prayer (Neh 1:5-11) they first glorify God and praise Him, then a confession of guilt or sin is made, which is followed by thanksgiving to Him for all He has done, and only after all of this are requests or supplications made to God.
Praying Back the Scriptures
When you feel like your prayers are dry as dust, try this.  Pray back the Word of God to Him.  God loves it when we pray back His own words to Him.  A great example is Nehemiah's prayer (Neh 1) and Psalm 51.  Listen to David's contrite, humble prayer which God heard and answered in Psalm 51, parts of which include, "Have mercy on me, O God, according to your unfailing love; according to your great compassion blot out my transgressions. Wash away all my iniquity and cleanse me from my sin. For I know my transgressions, and my sin is always before me. Against you, you only, have I sinned and done what is evil in your sight; so you are right in your verdict and justified when you judge. Wash me with hyssop, and I will be clean; wash me, and I will be whiter than snow. Sacrifice, O God, is a broken spirit; a broken and contrite heart you, God, will not despise."
Notice several things here.  David confessed his sins because if we have any sins for which we have not repented, God may not be attentive or may not answer our prayers.  Before David began to pray he asked for forgiveness and to be cleansed from his unrighteousness.
There are also several prayers in many of Paul's letters. Many of his letters begin with and/or end with prayer.  Paul never asked for physical needs but always for God to be glorified and he always prayed for the members of the churches he planted.  Paul prioritized prayer in a way that the gospel would be proclaimed and the churches would grow in grace and knowledge.  One thing that appears absent from Paul's prayers are prayers for himself.  The only exception is that he would have an open door to preach the gospel more boldly.  Paul prayed for God's will to be done just like Jesus did prior to Calvary.
Conclusion
We see that we need to pray to God the Father, to pray in Jesus' name and we see how we are to pray: In Adoration, Confession, Thanksgiving, and Supplication.  The Bible is full of wonderful prayers especially the Book of Psalms is full of prayers that you can pray back to God.  And finally, we need to make sure we are not regarding sin before we come to the Throne of Heaven and to also pray for God's will above our own. His will is clearly to receive thanksgiving from us and to glorify His Son's name, Jesus Christ.  That is how we should pray.  My prayer is for anyone who is not saved to place their trust in Jesus Christ as Lord and Savior and have saving faith in His ability.  Jesus' will for you is to give you eternal life.
Looking for some other great answers and questions?

Check out these articles:
Resources:
New International Version Bible (NIV)
THE HOLY BIBLE, NEW INTERNATIONAL VERSION®, NIV® Copyright © 1973, 1978, 1984, 2011 by Biblica, Inc.™ Used by permission. All rights reserved worldwide

YouTube video "The Lord's Prayer"