What is faith?  Can you pray for faith?  How can we increase our faith?  Are we saved by faith?
Faith is a gift of God but during times of doubt we often feel that it is difficult to have faith.  When things seem to be collapsing around us and maybe unpaid bills begin stacking up, and it looks to be impossible to just keep our heads above water, we ask "Where is God in our difficulty?"  How can you increase your faith when you see no evidence for it?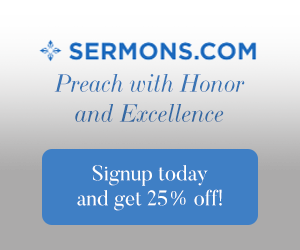 What is Faith?
The dictionary's definition of faith is to have belief in and to trust in something or someone with no physical evidence that you can see it.  Faith is to hold a conviction too, to have reliance in, to have assurance of, to feel confidence about, and to have trust in something or someone.  Faith is based upon something that might not be visible to the naked eye but still having a realization that it is substantial and real.  I drive over a large bridge that is elevated on my way to work. I do not see the underlying steel girders and concrete supports, yet I have confidence that the bridge will hold me up.  I have assurance in something that I can not see but trust that it will support me because it has held up my car hundreds of times.  I do not have to see the underneath of the bridge to know that there is evidence that it will support me.  This is what faith is all about.
When a father brought his demon possessed boy to Jesus he believed that Jesus could heal him by saying "I do believe" (Mark 9:24).  So why did the father say in this same verse, "Help my unbelief?"  He asked Jesus for help in his unbelief.  He believed Jesus could heal him yet he still had some doubt and asked Jesus to help in his lack of belief.  This has been my own experience as well.  I believe and have faith in Jesus, but I also experience times of doubt that seem to overwhelm me.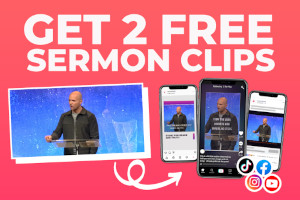 Jesus tells us to "Have faith in God" because "Truly if anyone says to this mountain, 'Go, throw yourself into the sea,' and does not doubt in their heart but believes that what they say will happen, it w
ill be done for them. Therefore I tell you, whatever you ask for in prayer, believe that you have received it, and it will be yours"(Mark 11:22-24). Jesus associates believing in God and trusting in His ability as having faith.  The man who brought his demon possessed boy to Jesus had faith in Christ but he lacked complete assurance and trust.  This lack was due to his own disbelief, not to a lack of believing in Jesus.  So even though it seems paradoxical to say "Lord I do believe" and then "Help my unbelief" it appears that he was praying for Jesus to strengthen his faith.
I am not going to be too hard on this man because he had his doubts- in fact I would say, "Welcome to the human race!"  When we pray for something that is God's will, He will surely answer that prayer, but as James 1:6 says, "But when he asks, he must believe and not doubt, because he who doubts is like a wave of the sea, blown and tossed by the wind."  It is so hard to pray for something and believe with 100% certainty that God will answer that prayer because we rely on our five senses.  We only believe what we see and so it is hard to believe in something that has not yet been seen.  Nevertheless, God will hear and answer our prayer but the answer might not be what we had hoped for.  God rarely gives us what we want as much as He gives us what we need.  Praying to God for Him to increase your faith is one that I truly believe that He will answer.  If we pray with doubt in our prayers, it is like doubting God's ability. Here is the Biblical definition of faith from Hebrews 11:1, "Now faith is confidence in what we hope for and assurance about what we do not see."  Faith is defined in the Bible much like the dictionary describes it.  It is a confident, assurance in believing God.  It is not a hope-so but a know-so.
Can You Pray For Faith?
Yes you can pray for faith.  Matthew 7:7-11 points the way to receiving from God what we desperately need: "Ask and it will be given to you; seek and you will find; knock and the door will be opened to you. For everyone who asks receives; the one who seeks finds; and to the one who knocks, the door will be opened. "Which of you, if your son asks for bread, will give him a stone?  Or if he asks for a fish, will give him a snake? If you, then, though you are evil, know how to give good gifts to your children, how much more will your Father in heaven give good gifts to those who ask him?"  Faith is most certainly a good thing to ask the Father for so why not pray to Him to receive it?
How Can We Increase Our Faith?
One way to increase your faith is to read the Word of God (the Bible).  Romans 10:17 says, "Consequently, faith comes from hearing the message (the Word or the Bible), and the message is heard through the word about Christ."  That word about Christ is the Bible.  This means that faith comes from hearing the message at church from your pastor or teachers, during Bible studies, and reading your Bible.  Paul says that "the message is heard through the word about Christ."  Since Christ is the Word of God (John 1:1) and the Word of God is Christ, reading the Bible is a great way to increase your faith.
Faith is not the power of positive thinking or positive reinforcement.  It is not found within the will of the human mind.  It is not pulling oneself up by their own bootstraps.  It is not by any human effort at all except by the intake of the Word of God.  Faith is a gift from God and He will give you or increase your faith by the daily reading of the Bible and we know that what we lack, we can ask for (James 1:5).  We can increase our faith by reading and hearing the Word of God (Romans 10:17) but also by trusting in Jesus even though we can not see Him today.  John 20:29 makes it crystal clear as Jesus said in John 20:29, "Because you have seen me, you have believed; blessed are those who have not seen and yet have believed."  If you trust in Jesus, then you already possess faith and without faith we can never really please God (Heb. 11:6).
The fact is that we are justified by the faith that God gives us as Paul explains in Romans 5:1-2, "Therefore, since we have been justified through faith, we have peace with God through our Lord Jesus Christ, through whom we have gained access by faith into this grace in which we now stand."  Galatians 3:26 states, "So in Christ Jesus you are all children of God through faith."  If you are a believer in Christ, then you are in Christ and if you are in Christ, then you have been given the gift of faith by God. Paul says in Romans 11:20 that as believers "we stand by faith."  First Corinthians 15:17 says that if we believe that Jesus has been raised from the dead, as born-again believers do, then our "faith is not in vain."
Saved by Faith
We are actually saved by faith – faith in Jesus Christ as Lord and Savior.  But before Christ had come to the earth to die for us, Abraham was justified by faith.  Look at what I call the "Hall or Faith" in Hebrews 11:8, "By faith Abraham, when called to go to a place he would later receive as his inheritance, obeyed and went, even though he did not know where he was going."  Abraham was not the only one who was saved by faith before Christ's death on Calvary.  There were dozens of men and women who were saved by their faith even before the atoning work of Christ by His shed blood in Hebrews 11:

Verse 4 "By faith Abel brought God a better offering than Cain did. By faith he was commended as righteous, when God spoke well of his offerings. And by faith Abel still speaks, even though he is dead."
Verse 5 "By faith Enoch was taken from this life, so that he did not experience death: "He could not be found, because God had taken him away."
Verse 7 "By faith Noah, when warned about things not yet seen, in holy fear built an ark to save his family. By his faith he condemned the world and became heir of the righteousness that is in keeping with faith."
Verse 8,9 "By faith Abraham, when called to go to a place he would later receive as his inheritance, obeyed and went, even though he did not know where he was going. 9 By faith he made his home in the Promised Land like a stranger in a foreign country; he lived in tents, as did Isaac and Jacob, who were heirs with him of the same promise."
There are so many more that had faith before the Promised Seed had come and that Seed was Jesus Christ.  The good news is that faith comes by the hearing and the reading of the Word of God, the Bible (Rom 10:17), faith comes by asking God to strengthen our faith (Mark 9:24, Matthew 7:7-11), and we can pray for faith (James 1:6).  The plain fact is that God has given us the gift of faith when we choose to believe in Jesus Christ.  As Paul said in Ephesians 2:8, "For it is by grace you have been saved, through faith—and this is not from yourselves, it is the gift of God."  Since God gives us faith as a gift, never doubt that anyone who believes that Jesus is the Son of God and takes away their sins, already has faith – we just have to increase our faith and I pray this article helps you do just that.
Sources
The Holy Bible, New International Version
THE HOLY BIBLE, NEW INTERNATIONAL VERSION®, NIV® Copyright © 1973, 1978, 1984, 2011 by Biblica, Inc.™ Used by permission. All rights reserved worldwide.