I have been writing for WCWTK for quite some time. As an editor, I have even been blessed to "preview" many articles by my fellow writers here and I have read some that just really touched my heart. I thought it would be fun to share my favorites with you; choosing just ten was a great challenge. Perhaps you will go read them or re-read them and be as blessed as I am. These articles are listed in alphabetical order by author last name. I will not disclose my #1 — I just love them all. Enjoy!
Favorite Article by Robert Driskell
Robert shared his creative writing skills with us in his article entitled "What Was Life Like in the Garden of Eden Before Sin?" This article really made me contemplate Heaven because I believe Heaven will be even better than that Paradise that Adam and Eve enjoyed before they fell.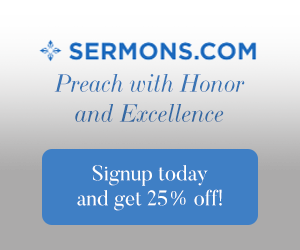 Favorite Article by Daryl Evans
Daryl's archive of articles is growing and WCWTK is honored to have him sharing his love for the Lord here. Daryl wrote an article called "Christian Discipleship: 7 Great Tips" that has made it to my top ten favorites. It is my humble opinion that as Christians, discipleship is an area that we woefully disregard. Read this one, you will be blessed.
Favorite Article by Derek Hill
Derek wrote an article just recently that made me remember a very joyous time in my life. It was the time when I was resigning my position in a job that I was doing outside of the home. You see, God called my husband and me to be full-time missionaries. I really love how Derek shares How to Glorify God at Work, emphasizing that we are all missionaries and glorifying God can be something as simple as how you are perceived in your workplace.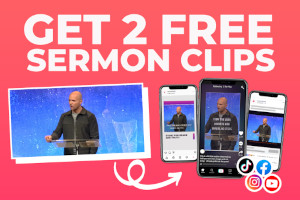 Favorite Articles by David Peach
I was delighted to meet David and his family not too long ago. They were traveling and just happened to be coming through Albuquerque. We shared a meal and great conversation. Much like my husband and me, David and his family are called to missions. I have been blessed by David's articles and especially like these:
Christian Advice for Newlyweds
7 Attributes of God You May Not Know
Favorite Article by Jeff Telling
Jeff hasn't written many articles for WCWTK however it is worth noting that he is co-founder of the site. He wrote an article that really made me think. It is entitled "Controversial Political Issues and the Christian". Have you read it? Did it make you think?
Favorite Articles by Jack Wellman
At the time of this writing Jack has written over 150 articles for WCWTK. Many times he answers the tough questions while teaching straight from the Bible. He not only contributes many original articles but he is also our Communications Editor. You may know him from a kind, gentle and thorough response to one of your comments. My favorite articles by Jack are:
Can People Communicate with the Dead?
Did the Universe Come Into Existence by Chance?
Favorite Article by Josh Wiley
Josh is not only a writer here at WCWTK, he is co-founder of the site. He wrote a great Sunday school lesson entitled "Jesus Heals a Paralytic". It is a good one for any time of the year and a reminder of Jesus' healing ministry when He walked the Earth.
Favorite Article by Pamela Rose Williams
The article that has been and remains my favorite that was written by me is Trust the Lord Bible Verses and Life Application. It is a great reminder that when we trust in Him we have everything we need to manage life on this planet.
Do You Have a Favorite?
There are quite a few articles from which to choose, but will you include your favorite in the comments below?