Everyone experiences change in their life. Whether it is the natural change from growing up or changes in everyday circumstances, change affects everyone. Some people do not handle change well, while others thrive on it. Likewise, some want things to stay the way they are, while others desperately need change. Sadly, most people do not understand that the Bible has the ability to change lives. This leads many to ask, "How does the Bible change lives?"
The Bible is a living book
The vast majority of people, including many Christians, do not realize that the Bible is not a collection of ancient myths that were compiled and adopted as a holy book. This kind of thinking is what leads to disbelief and varied interpretations of the Bible. This is also why many people do not believe that the Bible is relevant today. However, there are important truths that must be understood to know how the Bible changes lives as follows: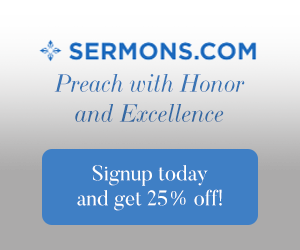 The Word of God was authored by God and not subject to interpretation (2 Peter 1:16-21; 2 Timothy 3:16-17; 1 Thessalonians 2:13)
The Word of God is God/Jesus (John 1:1,14; 1 John 5:7)
The Word of God is perfect (Psalms 18:30)
The Word of God is truth (1 Kings 17:24; Psalms 33:4; John 17:17; 2 Corinthians 6:7; Ephesians 1:13; 2 Timothy 2:15; James 1:18)
The Word of God is everlasting (Isaiah 40:8; 1 Peter 1:23-25)
The Word of God was written for our learning (Romans 15:4; 2 Timothy 3:16-17)
The Word of God is alive (Hebrews 4:12; 1 Peter 1:23)
The Word of God gives us life (Deuteronomy 8:3; Psalms 119:116; Matthew 4:4; Romans 10:17; 1 Peter 1:23)
These verses tell us that the Word of God has all the attributes and abilities of God. It is not some old dusty collection of myths about dead people. It is alive because God is alive! Because it is alive, it has the ability to change lives because God can change lives.
The Bible has the power to make change
Think about it, if the entire universe was spoken into existence by God (Hebrews 11:3; 2 Peter 3:3-7) then how hard would it be for God to change our lives and futures (Romans 8:28-29; 1 Corinthians 15:51-52; 2 Corinthians 3:17-18)? The troubles we have in our lives are no match against the power of God's spoken Word.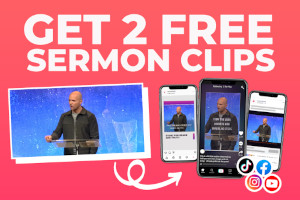 Unfortunately, most people do not know what the Bible says, much less what it can do to change lives. For this reason, if someone needs the power of God to make change in their life, they do not know where to even start. And so, someone experienced in using the Word of God to counsel/teach people how to make change is so vitally important today.
When people learn and embrace the power and wisdom of the Bible to change lives, the results are astounding. Marriages and homes that are broken are restored. Those who are in bondage to self-defeating addictions and drunkenness are set free. Others suffering from issues of life that weigh heavily upon their minds are given the peace of a sound mind. This is all because the Word of God has the power to make change.
How does God help us to make change?
This is the very heart of making change. The Word of God has to be used. While some people may have some success with man-made ideas and techniques, only the Word of God works without fail. Likewise, one cannot mix man-made techniques with a few Bible verses pasted in for good measure and expect results. We are told in the Bible how this process works as follows:
"My brethren, count it all joy when ye fall into divers temptations; Knowing this, that the trying of your faith worketh patience. But let patience have her perfect work, that ye may be perfect and entire, wanting nothing. If any of you lack wisdom, let him ask of God, that giveth to all men liberally, and upbraideth not; and it shall be given him. But let him ask in faith, nothing wavering. For he that wavereth is like a wave of the sea driven with the wind and tossed. For let not that man think that he shall receive any thing of the Lord. A double-minded man is unstable in all his ways." (James 1:2-8)
We see from these verses that when we go through trying times, that we can grow to be stronger (See also Romans 5:3-5). We do this first by asking God for the wisdom to make the change and He will give it to us (Philippians 4:6-7). However, we must ask in faith without wavering.
When we waver, like we read in these verses, it is like we are floating on top of the sea on a windy day. We are tossed back and forth to the point that we have nothing solid to stand on. One minute we think we are trusting God, the next we are anxious because we are not sure if it is going to work. This leaves us confused, discouraged, and powerless to make change.
What must my attitude be about God's power to make change?
If we really want God's help and power to make change, we must trust that what He says in His Word will work as much as we trust that He can save us from hell through the faith we have put in Christ (Ephesians 2:8-9). With this mindset, no matter what happens around us, God will make the change in our lives.
Practically speaking, we have to make a decision that we are going to trust God to give us the power to make the choices necessary to change. We must understand that every decision is an act of worship (Joshua 24:15-16). Do we please God with our decisions or please our self (Deuteronomy 10:12-13; James 1:14; 1 John 2:15-16)? It is easy to please self, but those decisions do not lead to good outcomes (Matthew 7:13-14; Proverbs 13:15; Romans 1:18-32).
The way we make the right decisions involves three things:
We must focus on pleasing God (2 Corinthians 5:8-9; 1 Thessalonians 4:1)
We must focus on becoming like God's Son, Jesus (Matthew 3:16-17; Romans 8:8, 28-29; Romans 14:18; Philippians 1:11; 2:5-13; Hebrews 11:6)
We must focus on hiding His Word in our heart on a daily basis (Psalms 119:11,105; John 8:31-32; 1 John 2:5; 2 Timothy 3:16-17).
When we strive to hide God's Word in our heart, then God changes us to become more like His Son. This is because the Word of God, changes our heart to be more like Jesus, which results in a changed life (Matthew 12:34-35). When we become more like Christ our old habits are replaced with new ones that please God and lead to peace and joy.
Conclusion
The Bible has the power to change lives because it is the living Word of God. If we want God's help in changing our lives, we must ask Him with faith for help and trust Him for the results. In addition to this, we must actively seek to fill our hearts with God's Word on a daily basis. When we do these things, God changes our heart. When our heart is changed, our life is changed.
Here are some Bible verses to study: Bible Verses About Change
Resources – Scripture quotations are from The Holy Bible, King James Version. Williams, Michael, (2013). Introduction to the Bible. Albuquerque, NM: Selah Mountain Bible Institute. Williams, Michael, (2013). Introduction to Biblical Counseling. Albuquerque, NM: Selah Mountain Bible Institute.