I love seeing inspirational Christian quotes displayed in the home. I am always reminded of the verses in Deuteronomy where the Bible says "And thou shalt write them upon the posts of thy house, and on thy gates" (Deut 6:9). In context this verse is talking about the Scriptures and how we should teach them to our children. What better way to teach the Scriptures than to hang them in your home.  Hiding God's word in our heart helps us to remember what is pleasing to God so that we might not sin against Him (Ps 119:11).  Take a look at these awe inspiring Christian quotes for the home, I have included some Scriptures and non-Scriptures.
Featured Christian Quote for Home " Except the LORD build the house, they labour in vain that build it: Except the LORD keep the city, the watchman waketh but in vain." (Psalm 127:1)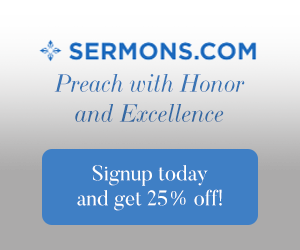 Names of God 
"Jesus: Lover of my soul"
"Elohim: One true God. Mighty Creator"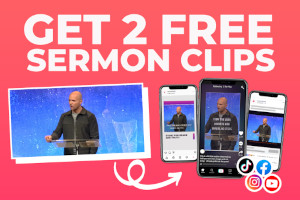 "Elshaddai: God Almighty"
"Be still, and know that I am God" (Psalms 46:10)
"Christ: The Way, the Truth, the Life"
"God: Refuge, Rock, Fortress. The Only One in Whom I will place my trust"
"Jesus, Immanuel, Alpha & Omega, Redeemer, Savior, Messiah, I AM, Lord of all, Light of the world, Holy One, Good Shepherd, The Way, The Truth, The Life"
Promises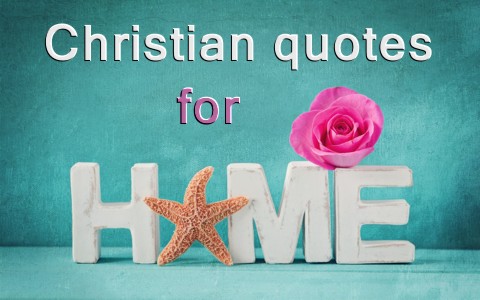 "He hath made everything beautiful in His time" ~ Ecclesiastes 3:11
"I have surely built thee an house to dwell in, a settled place for thee to abide in for ever" (1 Kings 8:13)
"My home is in heaven.  I'm just traveling through this world" ~ Rev. Billy Graham
"Jesus loves me this I know"
"Through wisdom is an house builded; And by understanding it is established: And by knowledge shall the chambers be filled with all precious and pleasant riches" (Proverbs 24:3–4)
Proclamations
"And thus shall ye say to him that liveth in prosperity, Peace be both to thee, and peace be to thine house, and peace be unto all that thou hast" (1 Samuel 25:6)
"Christ is the center of this home; a guest at every meal; a silent listener to every conversation"
"Sacrifice brings forth the blessings of Heaven"  W.W. Phelps
"Let not your heart be troubled: ye believe in God, believe also in me" (John 14:1)
"Faith is not knowing what the future holds, but knowing Who holds the future" 
"Faith makes all things possible, Love makes all things easy, Hope makes all things work" 
"Trust; Don't put it question mark where God has put a period" ~ Joel Osteen 
Blessings, Praise & Thanksgiving
"Give thanks with a grateful heart.  Give thanks to the Holy One"
"Happy moments, PRAISE God.  Difficult moments, SEEK God.  Quiet moments, WORSHIP God.  Painful moments, TRUST God.  Every moment, THANK God" ~ Pastor Rick Warren
"Bless this home and all who enter in"
"I will praise thee; for I am fearfully and wonderfully made: marvelous are Thy works" (Psalm 139:14)
"Having a place to go is home.  Having someone to love is family.  Having both is a blessing." ~ Donna Hedges
Final Thoughts
There are so many more things that you can use as great wall art ideas in your home. Consider even including them on a plaque near your outside front door, or if you have a front gate, put it there! What others are some of your favorites? Please leave them in the comments below so that we might encourage others to decorate their homes with great awe inspiring Christian quotes.
Take a look at our topical quotes page: Inspirational Sayings
Resource – Scripture quotations are from The Holy Bible, King James Version