Life has never been promised to be easy, and as we get older or go through accidents we sometimes have to go through certain medical procedures or even surgery. Some of these are minor fixes and some are extremely serious undertakings. Are you or maybe someone you know going through a procedure soon? One thing must be done here. Pray! Give these situations to God and trust in Him through it all. Here are 7 sample prayers before surgery or medical procedure.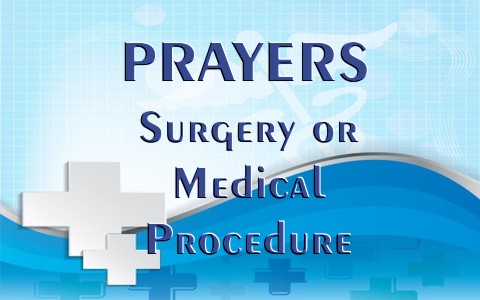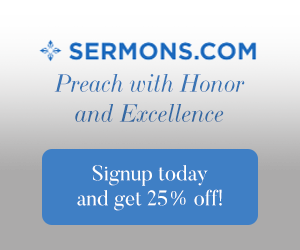 Minor Bump In The Road
Dear Lord,
I come to you with a simple prayer. I am Your child and I love You. Thank you for Your grace and mercy on me. Father, I'm going to get stiches put in and I know this is not a huge deal. But, I still pray that the procedure will go quickly and as pain free as possible. May Your name be praised and glorified through it all. Amen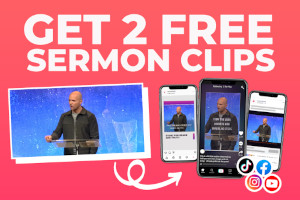 Plastic Surgery
Father,
The fire really did a number on me. I am scared for this surgery, Lord. Will the doctors be able to make me look like me again? I'm scared of the outcome, Lord, and that is why I need Your peace so badly right now. Help me through this and hold my hand. I need You, God. Thank You always for the many blessings You lavish on me. You are such a loving God! I love You! Amen
Going Under
Heavenly Father,
My upcoming surgery is a step above minor but nothing to be too worried about. But I have anxiety because they have to make me sleep first with gas. This sounds crazy, but I'm afraid I won't wake up. I've heard stories about people not waking up. I don't know if these are really true, but I'm still scared. Father, help me to be calm and at peace through this. I pray that the anesthesiologist will be 100% accurate and give me only what I need to sleep. I'm nervous, Lord. Help me to be strong. I love You! Amen
This Is Serious
O Lord,
You know the problems my son has and the brain surgery he is about to go through is huge! He could be healed through this, but I am a wreck! One tiny wrong move from the surgeon could make my boy worse. Lord, I pray for Your peace on me and my boy. I pray for the surgeon. I pray that You would guide his hands skillfully and accurately so that this is a success! I am hopeful, but I need Your presence with me. I need You in all things, Lord! I love You! Amen
I'm The Surgeon
Dear Heavenly Father,
Today I have a big surgery coming up. Lord, I don't want to mess this up and I need You to guide my hands. I need You to be with me every single step of the way. This woman is committing her life to my hands while she is under and I want her to have full confidence in me just as I have in You, Lord. I know my job well, but I never want to take it for granted. Keep me focused and alert, Lord, as I help fix what is broken. Thank You for Your love and grace, Lord. Amen
Is This Really Happening?
Lord,
Everything was great. Every ultrasound has been perfect. Our little one in the womb has been growing perfectly as we are waiting for his arrival into the world. Lord, the doctors are saying that if emergency surgery is not done then my wife will die in delivery. But, our baby has only been in the womb for 22 weeks. Delivering him now is most definitely a death sentence. Lord, I have never been more afraid in my life! My wife is 2nd to You and I love her unconditionally. Lord, I don't want to see her leave, not yet. Father, doctors have been wrong before and I pray that You prove them wrong now as my wife and I have decided that surgery just isn't an option. We pray for a miracle. We pray that when this is all over that our baby will be delivered healthy and happy and that my wife will be perfectly fine. May You use this as an opportunity to showcase Your glory in this situation. I will proclaim Your name to the staff there, so that they know You made this amazing miracle happen! Please hear this prayer! I need You and love You! Amen
The Unknown
Father,
Daddy is on his way to the hospital. He's suffered a heart attack. I have no idea if he will survive this one. He's had 2 in the last year and they aren't getting any better. Lord, I love my daddy, but he is suffering so much at the same time. I just want for him to be in Heaven pain free, jumping and running around with glee. But my selfish side wants him here. My kids love grandpa and I haven't had the courage to talk with them about his recent attacks. Lord, may Your will be done in this because I trust in You just like my daddy. If surgery can save him again then I pray that would happen. But, if he goes to be with You, I will know for certain that he will be happy walking side by side with Jesus. Lord, this is so tough. Be with me and my family. We need You now more than ever. May You be glorified in whatever the outcome. I love You! Amen
Conclusion
These are only 7 of many different possibilities for a surgery/medical procedure. Whether it is a minor or major operation, go to God with it all. Trust in Him. Lean on Him. Never take your eyes off of Him. May God continue to bless you as you live a life worthy of the calling.
Take a look at some more prayers, also by Derek: 6 Prayers for the Sick