How can we learn to trust God in such uncertain times?
Our Way
The first way we can learn to trust God and lean upon Him is to not lean upon our own understanding. When we do, we're leaning on ourselves, and that's shaky ground. That's building a house on sand. It just won't work because the first storm that hits it, demolishes it. The Proverbs say, "Trust in the LORD with all your heart, and do not lean on your own understanding" (Prov 2:5). If you lean on your own understanding, you'll fall. We must trust the Lord more than trust what we see with our own eyes. That takes the whole heart, so it's not easy, but we can pray for God to help us in our times of unbelief or doubt when circumstances are difficult. Just commit it to prayer, and "Commit your way to the LORD; trust in him, and he will act" (Psalm 37:5). When things get hard, let's not go our way, but commit it to Him and go His way, "and he will act." "Commit your work to the LORD, and your plans will be established" (Psalm 16:3). We've already seen how the ways of man have worked (Gen 3, 6), and we know that "There is a way that seems right to a man, but its end is the way to death" (Prov 16:25).  I don't trust my own way. Now His way, I can trust!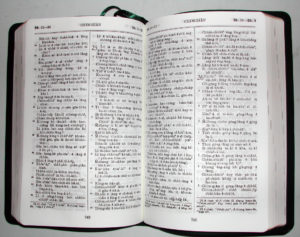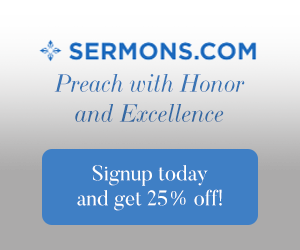 Trust and Obey
I love the old hymn, Trust and Obey, but not just because it's a beautiful worship song, but it's theologically sound. It rightly says, "Not a burden we bear, not a sorrow we share, But our toil He doth richly repay; not a grief or a loss, not a frown or a cross, But is blessed if we trust and obey." The refrain tells us all we need to know: "Trust and obey, for there's no other way. To be happy in Jesus, but to trust and obey." The point of this song is that if we are living in obedience to God's Word then we can trust God with the results. Pray to God, confess sin daily, and trust Him with all the consequences. We cannot change anything by worry, except make matters worse. Doing a lot of good things for people means nothing without obedience. God asks, "Has the Lord as great delight in burnt offerings and sacrifices, as in obeying the voice of the Lord? Behold, to obey is better than sacrifice, and to listen than the fat of rams" (1 Sam 15:22). If you are living in obedience, then you will have a clearer conscience, so it's easier to trust God when we're obeying God.
Experience
For new believers, it might be harder to trust God because they have no history of God's proven faithfulness. The older a believer gets, the more they can see what God has done in the past, and what God has done in the past gives us all hope for the future. We can trust a God that knows the end from the beginning, can't we? Listen to God's powerful and reassuring words to Isaiah to "remember the former things of old; for I am God, and there is no other; I am God, and there is none like me, declaring the end from the beginning and from ancient times things not yet done, saying, 'My counsel shall stand, and I will accomplish all my purpose'" (Isaiah 46:9-10). The idea that we can trust God with our future is found throughout Scripture, like where the Apostle Paul writes that "we know that for those who love God all things work together for good, for those who are called according to his purpose" (Rom 8:28). Some manuscripts have it read "God works all things together for good", or "God works in all things for the good," and both are good translations. Either way, all things work toward our good. It doesn't say all things are good, but the good, the bad, and the ugly all work together for our good, especially considering that God can use evil for good (Gen 50:20; John 3:16). That's because He is God. Experience proves that. Time and experience will help the believer learn to trust God because they will have saw Him do some pretty amazing things in the past. He is the same God in the past that He is today (Heb 13:8).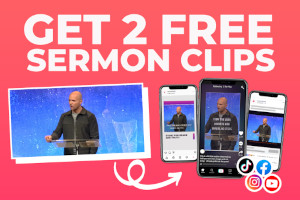 Listen to Jesus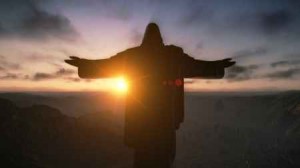 If we want to hear from God, we can hear from Jesus, for Jesus and the Father are One, so what does Jesus say about trusting Him? Lots! First of all, we have to understand that believe and trust are sometimes used interchangeable in the Bible. The same thing applies with the word "faith." Prior to Jesus' going to the cross and later, returning to the Father, the disciples were anxious about being left alone, so Jesus reassures them by saying, "I will not leave you as orphans; I will come to you" (John 14:28). Should not Jesus' own words help us to trust Him completely, for He promises us that "All that the Father gives me will come to me, and whoever comes to me I will never cast out" (John 6:37), which means that Jesus will "lose nothing of all that he has given me, but raise it up on the last day" (John 6:29).
Conclusion
Trust is a matter of experience but also a matter of regular reading of the Word of God. The more you see how God has been faithful in the biblical accounts, the more you'll see that you can trust Him too. You may not have a Red Sea to part, but to God, all things are small. First of all, I had to learn to stop doing things my own way and learn to trust God and His Word. My ways might seem right to me, but God's ways are always superior to mine. As I matured as a believer, I now see from experience that He tells me, "I will never leave you nor forsake you" (Heb 13:5c), and I believe Him. Finally, I would recommend reading the gospels…and read them over and over again. Let Jesus' words sink in and His teachings take root. I believe the more you read the gospels, the more you will trust God, and since Jesus is God, not one word of His will ever fail.
Here is some related reading for you: Why Should I Trust God? I Feel like Giving Up
Resource – Scripture quotations are from The Holy Bible, English Standard Version® (ESV®), Crossway Bibles. (2007). ESV: Study Bible: English standard version. Wheaton, Ill: Crossway Bibles. Used by permission. All rights reserved.