Some churches offer Communion every Sunday while others do it monthly or quarterly, so which is right?
The New Covenant
While Jesus and the disciples were having the Passover meal, "Jesus took bread, and after blessing it broke it and gave it to the disciples, and said, "Take, eat; this is my body" (Matt 26:26), then "he took a cup, and when he had given thanks he gave it to them, saying, "Drink of it, all of you, for this is my blood of the covenant, which is poured out for many for the forgiveness of sins" (Matt 26:27-28). After this, Jesus told them something they may not have yet understood. He said, "I tell you I will not drink again of this fruit of the vine until that day when I drink it new with you in my Father's kingdom" (Matt 26:29). Jesus established a new and better covenant but it would be costly, having to pay for it with His own life, but why did He say it would not be "until that day when I drink it new with you in my Father's kingdom?" Because it would not be until the kingdom is established that Jesus will again partake of the fruit of the vine with his disciples. Jesus was referring to the time when God will establish the kingdom of God on earth and they would again partake of the meal, but it would not exactly be the same. This time, many of the saints of God who have gone before us will be there, and we ourselves too, and it will be a time when it will be said, "Blessed are those who are invited to the marriage supper of the Lamb." And he said to me, "These are the true words of God" (Rev 19:9).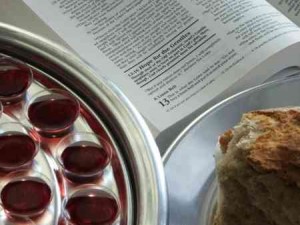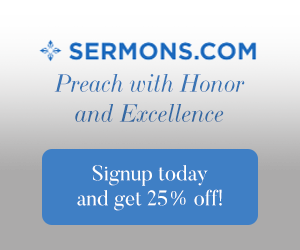 A Routine?
A prison church that I occasionally preach in has communion or the Lord's Supper every Sunday, without exception, and some churches (like our own) have communion once a month, so which is right? Is taking communion every Sunday too often? Does that make it seem like part of the Sunday morning routine? Does it lose some of its specialness and meaning when we do it every week? I believe this is true for some, but other churches have communion only once a quarter or every three months, so one extreme is having communion every Sunday while the other extreme is having it only 4 times a year, so which is right? Is there a balance that can be found? It really depends on the local church, but more often, it rests with the church's tradition. What they've done for the last forty years, they'll probably do the next forty years. Some people believe that every Sunday is a good reminder of what the Lord has done, but others fear it could become just another Sunday morning routine. We get up, go to the bathroom, read our Bibles, have a cup of coffee, and then whatever else follows. When it becomes so routine that there is little or no thought given to the deep significance of taking communion, then it loses much of its meaning (as some believe is the case with having it weekly). On the other hand, if its months apart, that itself can be an issue because we are not proclaiming the Lord's coming often enough (1 Cor 11:26). I suggest that every church be persuaded by Scripture and their own conscience about how often communion should be observed. It is not mine to tell you what your church should and shouldn't do, with the only exception being, having it too often or not having it often enough.
How Often?
So how often is too often and how infrequently is not enough? That's a question that's been debated for centuries by the church. Whatever your church does, the Apostle Paul reminds us that "as often as you eat this bread and drink the cup, you proclaim the Lord's death until he comes" (1 Cor 11:26). That means, we are proclaiming the Lord's coming, every time we sit down and partake of the Lord's Supper or communion. It's a continual reminder that we have another communion coming someday, but it will be in the kingdom and in the presence of Christ! Nowhere in the Bible are we told just when or how often we are to partake of communion, so there is no hard, fast rule about when and how often to observe communion. In my opinion, since communion reminds us of Jesus' supreme sacrifice, we should take it no less than once a month, but every Sunday might be too much because it loses much of its significance when it's done every Sunday.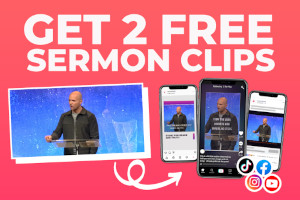 Finding Balance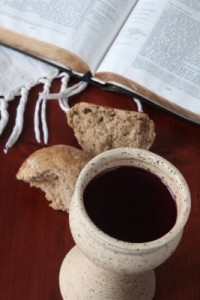 Since we're not told exactly how often we should have communion, the church should decide on the frequency of it, but in my opinion, waiting over a month or more takes away our constant reminder of Jesus' work at Calvary and takes our focus off of His second coming. Acts 20:7 may be telling us that we are to observe the Lord's Supper or communion on the 1st day of the week, but Paul tells us why (1 Cor 11:26), however, it doesn't tell us to do this every week. The Scriptures say the disciples and early church "devoted themselves to the apostles' teaching and the fellowship, to the breaking of bread and the prayers" (Acts 2:42). Some read this to mean they should have communion weekly. Others say it doesn't say that implicitly. Rather, they suggest, it's a general pattern of the early church, not a schedule for when to observe communion. All the Scriptures say is that the believers were, "day by day, attending the temple together and breaking bread in their homes, they received their food with glad and generous hearts" (Acts 2:46). If this is about communion, then they must have observed it every day, but that's not what this verse says, so it doesn't mean that communion should be taken day by day, or every day, but only that they "devoted themselves to the apostles' teaching and the fellowship, to the breaking of bread and the prayers" (Acts 2:42).
Conclusion
Exactly when your church partakes of communion is strictly a personal choice, but many feel that to wait for longer than a month would be too long, while others believe that taking communion every Sunday is too often. There is a balance there somewhere, so that is the best suggestion I can give on when to observe communion or the Lord's Supper.
Here is some related reading for you: 5 Interesting Facts About the Lord's Supper
Resource – Scripture quotations are from The Holy Bible, English Standard Version® (ESV®), Crossway Bibles. (2007). ESV: Study Bible: English standard version. Wheaton, Ill: Crossway Bibles. Used by permission. All rights reserved.