Why would God require innocent animals, to be sacrificed for something they never did?
Covering Sins
Many skeptics of the Bible question the practice of sacrificing animals, so why would God require innocent animals to be sacrificed for something they never did? Since it was humans who were responsible, why should they die for sinful creatures? Maybe that's the point. Jesus died for us while we were still sinners (Rom 5:8). We were redeemed "with the precious blood of Christ, like that of a lamb without blemish or spot" (1 Pet 1:19), so part of the reason that animals were sacrificed was to point out that sin hurts and someone must pay. And it takes blood! This is why the Old Testament sacrifices had to be flawless. The law stated that "Your lamb shall be without blemish, a male a year old. You may take it from the sheep or from the goats" (Ex 12:5). None of us would want a blemished, lame, or diseased animal would we, so it must be the best that can be offered, because that is the only thing that God will accept. Of course Jesus was infinitely perfect and without sin. This is why they were told to "not offer anything that has a blemish, for it will not be acceptable for you" (Lev 22:20). The sacrifice of the "perfect" animal pointed forward in time to the perfect sacrifice that God would accept, once and for all, and that is Jesus Christ.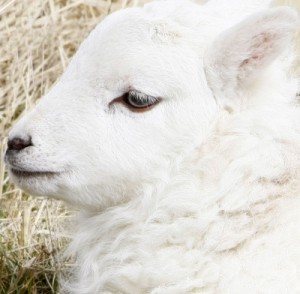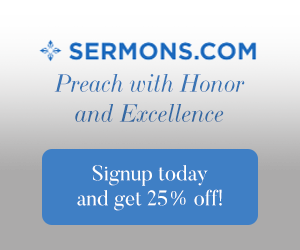 Atoning for Sins
The Old Testament had a Peace Offering but the stipulation was that "If his offering for a sacrifice of peace offering to the LORD is an animal from the flock, male or female, he shall offer it without blemish" (Lev 3:6). That is a prefiguring of the perfect sacrifice that would come in Christ, but the problem was, it had to be repeated over and over? Why? Because the people sinned over and over, and these sacrifices only covered sins and never took them permanently away as it does in Christ. Even the priests knew that "it can never, by the same sacrifices that are continually offered every year, make perfect those who draw near" (Heb 10:1b), because it's "impossible for the blood of bulls and goats to take away sins" (Heb 10:4), so "how much more will the blood of Christ, who through the eternal Spirit offered himself without blemish to God, purify our conscience from dead works to serve the living God" (Heb 9:14).
Death Penalty
The cost of taking a human life was so serious to God that He said, "Whoever sheds the blood of man, by man shall his blood be shed, for God made man in his own image" (Gen 9:6). That is capital punishment and a great deterrent to taking someone's life. The life was in the blood, and a life was required for sin. It is still that way in the sense that we must trust in Christ or have the wrath of God abiding on us still (John 3:36b).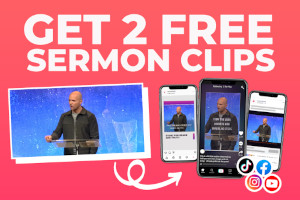 Taking Sins Away
The Old Testament sacrifices just covered sin and these had to be repeated because the people kept on sinning (as do we), but the Apostle John wrote that Jesus "appeared in order to take away sins, and in him there is no sin" (1 John 3:5). When "John saw Jesus coming toward him and said, "Look, the Lamb of God, who takes away the sin of the world" (John 1:29). This is radically different! Jesus takes the sins away, not covers them. Thankfully, our cats use the litter box, but they only cover their refuse. You may not see what the cat left behind, but you know that it's there because you can smell it, so the problem's not really solved until someone removes it. In Jesus, He completely takes away our sin so we can stand before God. The Apostle Paul wrote that it was "For our sake he made him to be sin who knew no sin, so that in him we might become the righteousness of God" (2 Cor 5:21).
The Sinless Savior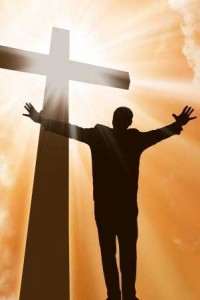 Jesus knew no sin. Never!  We knew a lot about sin…always, so Jesus took our sins upon Himself at the cross so we wouldn't have to pay for them ourselves (Rev 20:12-15) because "under the law almost everything is purified with blood, and without the shedding of blood there is no forgiveness of sins" (Heb 9:22). It was in Jesus Christ "whom God put forward as a propitiation by his blood, to be received by faith. This was to show God's righteousness, because in his divine forbearance he had passed over former sins" (Rom 3:25). Just as God's wrath passed over those in Egypt who had the lamb's blood upon their door posts, so too will God's wrath pass over us if we have trusted in Christ and His blood shed for us.
Conclusion
We know that in "The times of ignorance God overlooked, but now he commands all people everywhere to repent" (Acts 17:30), and "In past generations he allowed all the nations to walk in their own ways"  (Acts 14:16), but now we are told to repent and believe the gospel (Mark 1:15). Since all of us have fallen infinitely short of God's glory (Rom 3:23), and none of us are good, and not even the one who thinks he's an exception (Rom 3:10-12), we need to put our trust in Jesus Christ. He says to you and He says to me, "I am the resurrection and the life. Whoever believes in me, though he die, yet shall he live" (John 11:25). You cannot offer any sacrifice that God will accept. You can only trust in His Son and in Him alone. The Apostle John writes for the very same reason that I write this article. He said, "I write these things to you who believe in the name of the Son of God, that you may know that you have eternal life" (1 John 5:13).
Here is some related reading for you: What did the High Priest do on the Day of Atonement?
Resource – Scripture quotations are from The Holy Bible, English Standard Version® (ESV®), Crossway Bibles. (2007). ESV: Study Bible: English standard version. Wheaton, Ill: Crossway Bibles. Used by permission. All rights reserved.