Even Christians can feel like giving up.  When times seem at their very worst, why should we trust in God?  How can we trust in Him more when we come to the end of our rope?  How can we trust a God we can not see?
What is Trust?
Trust is what makes a young child leap into their father's arms into the swimming pool.  Money has "In God We Trust" on it because of our Christian heritage.  We can trust that the person at the counter will take our money and the store employee trusts that the money is good and so accepts it for the merchandise you bought.  Trust allows us to get in our cars and drive to work and know that our brakes will stop us at the red light or stop sign even though we can't see the brake pads and cylinders.  This is similar to trusting in God except that we can trust Him completely.  Even though we can't see Him, we know He is there.  As Jesus said, "blessed are those who have not seen and yet have believed" (John 20:29b).  Even in His silence, most believers understand that He is still working all things out for their best (Romans 8:28).  Peter wrote, "Though you have not seen him, you love him; and even though you do not see him now, you believe in him and are filled with an inexpressible and glorious joy" (1 Peter 1:8). I can trust my wife when she says she will do something.  She is completely reliable and trustworthy.  How much more can we trust an omnipotent (all-powerful) God?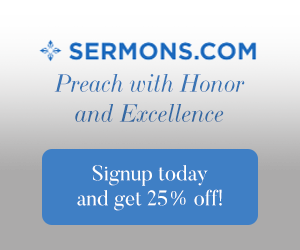 I Feel Like Giving Up
I wonder how many of us have said "I give up!" when we are trying to do something in vain and it's just not working.  It's so frustrating when everything we try seems to blow up in our face.  Our cares can be so heavy that it becomes impossible to carry the load.  This is why the LORD says, "Cast your cares on the LORD and he will sustain you; he will never let the righteous fall" (Psalm 55:22).  When we feel defeated, as we all do at times, "The LORD upholds all those who fall and lifts up all who are bowed down" (Psalm 145:14). What is interesting about this Psalm is that He upholds those who fall and "lifts up all who are bowed down." Those who are "bowed down" may mean those who bow down in submission, in desperation, or in giving up (or all three!).  When "God has said, "Never will I leave you; never will I forsake you" we can believe Him (Hebrews 13:5b).  "Jesus has given us His Word that "I am with you always, even to the very end of the age" (Matthew 28:20b).
There are times when it's actually good to give up because the battle is not really ours.  God's Word is so encouraging as we read in 2 Chronicles 20:15, 17-18, "This is what the Lord says to you: 'Do not be afraid or discouraged because of this vast army. For the battle is not yours, but God's [for] you will not have to fight this battle. Take up your positions; stand firm and see the deliverance the Lord will give you [and] do not be afraid; do not be discouraged. Go out to face them tomorrow, and the Lord will be with you.'" Ironically, it is when we surrender that we achieve victory for if we are fighting our own battles we will surly lose, but when we allow God to fight the battle (of life) for us, we are guaranteed victory.  Who wouldn't want God to fight for them?  Even "though [we] stumble, [we] will not fall, for the LORD upholds [us] with his hand" (Psalm 37:24).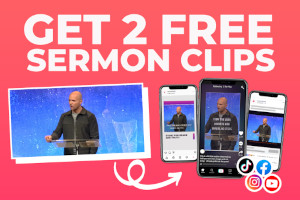 Guilt Versus Conviction
Many people feel overwhelmed by guilt.  They have a hard time deciding if it's guilt or if it's conviction of the Holy Spirit.  So many believers are living with needless guilt over their sins of the past and those that they still battle with; however there is a world of difference between human guilt and the conviction of the Holy Spirit.  Here's how we can tell the difference between these two.
Guilt
Guilt is like Satan accusing the brethren before the throne of God, day and night (Revelation 12:10). Even though we are forgiven, we are naturally not going to be perfect in this present world.  Guilt says that we are worthless, hopeless, and have no chance to be saved.  The Enemy whispers in our ear that we have too much baggage to possibly be saved, even by God.  Guilt says, "Who do you think you are!  What makes you think that you are a Christian…just look at what you do?"  Guilt takes us away from God.
Conviction
Conviction  by the Holy Spirit brings us to God and makes us see our need for forgiveness. When we sin, and we all do (1 John 1:8, 10), we feel God the Holy Spirit showing us that we need to go to God and ask for cleansing, which He promises to do (1 John 1:9).  We are all going to be convicted about our sins but we are not ever cut off from our relationship with God. Paul wrote that "there is now no condemnation for those who are in Christ Jesus" (Romans 8:1).
Do you have unnecessary guilt? Yes, you likely do or have had it at one time or another because we are all human and human feelings and emotions are highly unstable and not trustworthy.  However, God's grace is available to us.  If you have confessed your sin(s), then God has forgiven you…now you must learn to forgive yourself.  Thank God for the conviction of the Holy Spirit because this points us to our need to go to God and confess our sins before Him.
Take a look at the simple contrast between guilt and conviction:
| | |
| --- | --- |
| Guilt | Conviction |
| Guilt makes us feel afraid and unworthy to go to Him and instead we run away from Him. | Conviction makes us run to God for a cleansing of our sin. |
| Guilt makes us feel that we are cut off from our relationship with God | Conviction makes us run into His presence for forgiveness. |
| Guilt leads to condemnation | Conviction leads to repentance and confession. |
That's a huge difference!  If you know the difference, you would do well and you'll certainly have more peace of mind.  Jesus told us that this is the job of the Comforter saying that "He, when He (the Holy Spirit) comes, will convict the world concerning sin and righteousness and judgment" (John 16:8).
Conclusion
When you feel like giving up and you are completely overwhelmed, you can trust to the uttermost the Lord, for He "is close to the brokenhearted and saves those who are crushed in spirit" (Psalm 34:18). In our deep despair and trouble, when we feel like giving up, remember that "God is our refuge and strength, an ever-present help in trouble" (Psalm 46:1).  Our "father has compassion on his children [and] the Lord has compassion on those who fear him; for he knows how we are formed, he remembers that we are dust" (Psalm 103:13-14).  I am a father and a grandfather and how much I love my children and grandchildren but God is an infinitely greater Father than we can even imagine and knows that "we are dust."  It is "from everlasting to everlasting [that] the Lord's love is with those who fear him, and his righteousness with their children's children" (Psalm 103:17).  So rid yourself of your unnecessary guilt and never give up because "as far as the east is from the west, so far has he removed our transgressions from us" (Psalm 103:12).
If you haven't put your trust in Jesus Christ, then you have every reason to worry and be in despair for "The wrath of God is being revealed from heaven against all the godlessness and wickedness of people, who suppress the truth by their wickedness" (Romans 1:18) and you are "without excuse" (Romans 1:20c).  On the other hand, for those who trust in Christ He says, "Repent [and] turn away from all your offenses; then sin will not be your downfall" (Ezekiel 18-30).  That is my desire for you today. Don't wait for tomorrow may never come.
Take a look at this other article about trusting the Lord:
Resources – New International Version Bible, The Holy Bible, New International Version®, NIV® Copyright© 1973, 1978, 1984, 2011 by Biblca, Inc.™ Used by permission. All rights reserved worldwide.