Jesus tells us to love our enemies and do good to those who do bad to us, so how can we love someone who hates us?
Remember Your Calling
Jesus tells us to love our enemies and do good to those who do bad to us, so how can we love someone who hates us? I think it's best to remember back about our lives before we knew Jesus Christ. There was a time when we were enemies of God. You might think that's a bit strong, but prior to our salvation, we were outside of Christ and had the wrath of God abiding on us. God had no good reason to love us the way we were. We were not "special" or precocious, or worth saving. It was only because God loved us first that we were saved. There was nothing in ourselves that warranted God stepping into time and history and saying "Wow. That one's special. I think we need to save them. They're not like the rest." We know God is not like that. He elects those whom He chooses and it's not based upon works. He chose us before we were born, even before creation (Eph 1; Rom 9), so there was nothing we did that made God decide to save us. He had this planned before time existed! But why did He save you and why did He save me? I can't come up with an answer except it was out of love (Rom 5:6-10).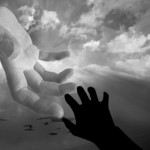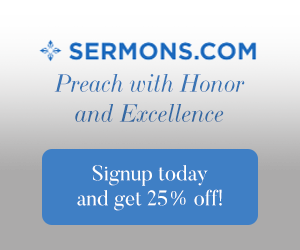 No Retaliation
It is easier to love our enemies when we see that God had no reason at all to love us, not to mention save us, but He still loved us first! He made the first move (1 John 4:10, 19). We didn't, so we need to make the first move in loving our enemies because they probably won't. They may seem to hate us, but it's not so much us they hate us as it is they message of our faith. The truth sets you free or it makes you really mad. There seems to be no middle ground, but we must be willing to make the first move and show them love, even if we get harsh treatment in response. When Jesus "was reviled, he did not revile in return; when he suffered, he did not threaten, but continued entrusting himself to him who judges justly" (1 Pet 2:23). Jesus could have said, "Don't you know who I am? I'm the Son of God and I'm going to call down legions of angels to destroy you all," but of course, Jesus suffered, and when threatened and insulted, He trusted God with final justice. Jesus had every right to speak up, but for our sakes, He went silently toward the slaughter. This means we are to "Repay no one evil for evil, but give thought to do what is honorable in the sight of all" (Rom 12:17). I think that's great advice. Leave it God's hands.
Make the First Move
Our enemies will never love us if we don't love them first. Keep in mind that we are all sinners deserving of God's wrath and everyone ever born except Christ is born into sin (Rom 3:23; 6:23; 7). There was never any good in us at all. Not one human being can claim to be "good" (Rom 3:10-12), so knowing that, we should feel compelled to love those that hate us because that's what God did for us. We hated the idea of God. We might not admit that, but before we were in Christ, we were natural enemies of God. That means we had the wrath of God hanging over our heads and we were only a breath, an accident, or a heartbeat from His judgment and dying in our sins (Rev 20:12-15).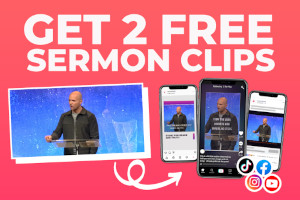 Love for Hate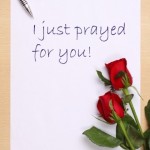 Jesus bluntly says, "Love your enemies, do good to them which hate you, Bless them that curse you, and pray for them which despitefully use you" (Luke 6:27-28), so we are to respond to the unsaved in this way; respond to hate with love, to curses with blessings, and to abuse with prayer. It's just that simple. You exchange your love for their hate, and in doing so, you give evidence to the fact that you are a child of God (Matt 5:45). That's what Jesus did for those who were nailing Him to the cross. He prayed for the Father to forgive them as they didn't know what they were really doing (Luke 23:34).
Blessing Enemies
Solomon wrote, "if your enemy is hungry, give him bread to eat, and if he is thirsty, give him water to drink, for you will heap burning coals on his head, and the LORD will reward you" (Prov. 25:21-22). This sounds pretty much like what Jesus taught. By the way, if we limit our benevolence to only those we know, including our family, we're no better than the lost sinner, for they do the very same thing (Matt 5:47). Honestly, you may not actually feel like asking God to bless your enemies. I know it's hard for me to do this, and I imagine it's hard for you too, but when you bless others, even family or strangers who hate you for your faith, "the LORD will reward you." Our response is to "love [our] enemies, do good to those who hate [us]" (Luke 6:27). The fact is, you are blessing your enemies when you "love your enemies, do good to them, and lend to them without expecting to get anything back. Then your reward will be great, and you will be children of the Most High, because he is kind to the ungrateful and wicked. Be merciful, just as your Father is merciful" (Luke 6:35-36). By taking extreme hate for your faith, you will be extremely loved by God (Matt 5:10-12; 1 Pet 4:14-19).
Conclusion
Let us not have spiritual amnesia and forget we were once hostile to God. We shouldn't forget that, at one time, we were enemies of God. You might think that's a bit strong, but prior to our salvation, we were outside of Christ. That means we had the wrath of God hanging over our heads. So show some love, kindness and mercy on lost people. Love them, pray for them, and remember; we're not better…we're just better off (John 3:16). If you've never trusted in Christ, please don't die in your sins. The unsaved man or woman is one short breath…one final heartbeat…one unexpected accident away from eternity. Depending upon your choice in this life, your eternal destiny is forever fixed in one place or another. I plead with you, come to the Savior today and receive the very righteousness of Christ that is required to enter the Kingdom (2 Cor 5:21). Let's not have spiritual amnesia and forget we "once were alienated and hostile in mind, doing evil deeds" (Col 1:21). Consider God's amazing grace in that we who were once ungodly, wicked enemies of God (Rom 5:6-10) were ransomed by the precious blood of the Lamb of God. God supplied what God demanded in Jesus Christ.
Here is some related reading for you: How Can You Love the Unlovely (Unlovable): A Christian Study
Resource – Scripture quotations are from The Holy Bible, English Standard Version® (ESV®), Crossway Bibles. (2007). ESV: Study Bible: English standard version. Wheaton, Ill: Crossway Bibles. Used by permission. All rights reserved.