Today, Christians have options when they face an ongoing battle with an addiction, and they don't have to go it alone because there are many faith-based treatment programs.
Faith-Based Drug Rehab
Today, Christians have options when they face an ongoing battle with an addiction, and they don't have to go it alone because there are many faith-based treatment programs. A faith-based drug addiction center, program, or rehab mainly takes into account; not just the medical but also spiritual needs of a person. As evident by the name, the element of religion and spirituality is a large part of the treatment process, however that doesn't mean that the center lacks focus on the rehab techniques. Standard treatments such as behavioral therapy and medically-assisted detox are also used for managing addiction-related cravings and withdrawal symptoms.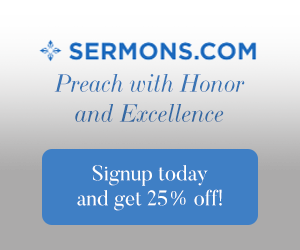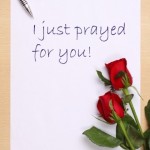 Just like AA and Narcotics Anonymous, the goal of faith-based rehab communities is to bring similar kinds of people together to create a tight-knit community. Faith-based programs bring addicts who have a strong connection to Christianity. The kind of emotional support that people get during these private conversations and group meetings tend to speed up their recovery.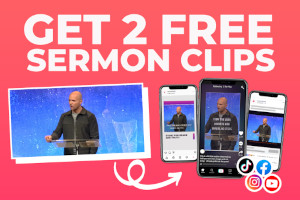 Bible studies, open discussions, and spiritual reflection are a big part of these communities. Because of this highly elevated and positive environment, the patients can fight against the sense of shame which comes with addiction.
Faith-based communities and rehab centers provide a safe, open, and trusting place for Christian to read the Bible and worship as part of their faith. There are special spaces where people can pray, host religious services, etc. Other things common to these places include meditations, discussions, and spiritual readings.
"No temptation has overtaken you that is not common to man. God is faithful, and he will not let you be tempted beyond your ability, but with the temptation he will also provide the way of escape, that you may be able to endure it" (1 Cor 10:13).
Why a Faith-Based Rehab?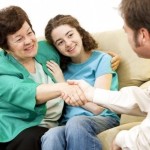 Baylor University conducted a study on assessing the importance and effectiveness of faith-based rehab centers. It found that religious spaces can reduce harmful behavior that links to people to their alcohol and drug abuse. When you combine the elements of behavioral therapy, mental health counseling, and supervised drug detoxification programs, the effectiveness of a faith-based rehab centers is enhanced exponentially. The kind of emotional and spiritual care that people receive is not available at any other addiction recovery treatment center. For a devout Christian and those who practice their religious belief; these are all crucial factors for speeding up their recovery.
SAMHSA (Substance Abuse and Mental Health Services Administration) also deems the importance of such treatment options. That's why over 800 faith-based, top-rated rehab centers have received grants from SAMHSA to help people across the country beat addiction.
"But I say, walk by the Spirit, and you will not gratify the desires of the flesh" (Gal 5:16).
Faith-Based Methods
The goal behind faith-based methods and recovery is to enhance the effects and efficacy of evidence-based addiction recovery techniques. Religious people may find great comfort in knowing that their treatment plan is tailored to their religious faith and principles, therefore creating a holistic and integrated approach to promote healing in overcoming their addictions. A typical faith-based treatment program approach incorporates Christ-centered beliefs which other programs fail to carry.
Rehabilitation programs and medical detox are obviously part of these institutes. Other than that, you can also expect to see a combination of some of the following –
● Daily prayer
● Bible study sessions
● Worship sessions
● Meditation
● Individual sessions conducted by Christian counselors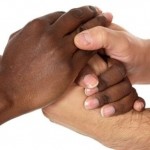 What to Look For
Faith can be a miracle in promoting healing. There's not a weapon more powerful than this to help someone get out of their alcohol and drug addiction. Facilities that lack the element of spirituality and religion often don't create an ideal setting for a devout Christian to overcome these addictions. They miss a crucial component that is paramount for overcoming substance abuse disorder and that is their faith in God. It has been observed that Christians respond better to any medical treatment program when they incorporate the elements of faith in God. A growing number of Christians are therefore finding relief in the fact that there are settings tailored to their unique spiritual needs. They need an environment where they can fully surrender themselves to God and to Christ.
If you are a Christian who is looking for one such facility to overcome your struggle with addiction, make sure to remember the following during your search. This will help you locate the best possible faith-based rehab program for you. You must remember that each faith-based facility will follow a unique approach and method, therefore, you must check the details of the program and see if it aligns with your beliefs and principles.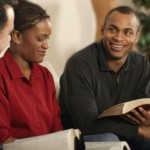 Treatment programs that are tailored to the unique requirements of an individual are the most effective ones. Some rehab centers may have specific times during which you can perform worship services and prayer. On the other hand, some would require attendance. See if the approach to offer prayer and worship meets your needs. Some centers may have a different kind of religious doctrine which may differ from that of the patient. This is why it's paramount that your principles and beliefs match that of the program that serves as the foundation of the center.
Typical Curriculum at a Typical Faith-Based Healing Center
The typical curriculum at a faith-based program follows certain Biblical principles. Some of the common ones that run as a common theme among most centers are –
● Faith Empowerment – Patients use different parts of the Bible to talk about the healing powers of faith. They get to share personal anecdotes where faith helped them overcome big challenges.
● Emphasis on Honesty – For successful recovery, patients must be utterly and completely honest about their addiction. Admitting their cognitive distortions and denial coupled with biblical teachings is a core element of the curriculum.
● Struggles with Sin – Here, a patient does introspection to look at their addiction as a form of sin in the eyes of God.
● God's Grace – Here, patients read Scripture to better understand the Grace of God. They discuss how this Grace can set them free from alcohol and drug addiction.
● Prayer and Meditation – Both are essential to religion and spirituality. Here, patients come together to offer their prayers and sit in silence. Both are paramount to speeding recovery.
"I can do all things through him who strengthens me" (Phil 4:13).
Conclusion
When we've done all we can, then we can pray for God to do all He can, but remember, He uses others as a means to do that and faith-based treatment programs are best for those who believe in God. Hopefully, after reading this blog, you got some inspiration to kick your addiction by joining a faith-based rehab center and lead a sober life. That is my prayer for you.
Here is some related reading for you: Is Behavioral Therapy Biblical?
Resource – Scripture quotations are from The Holy Bible, English Standard Version® (ESV®), Crossway Bibles. (2007). ESV: Study Bible: English standard version. Wheaton, Ill: Crossway Bibles. Used by permission. All rights reserved.
Author Bio: Holly is a freelance writer who loves to help people who are struggling with a drug or alcohol addiction. Holly knows first-hand what it's like to deal with substance addiction, and has now been sober for 5 years. Holly is a frequent contribution to many addiction-related blogs and organizations such as the Addiction Treatment Division and Recovery Inn.