H as God removed His blessing on America? Do the recent economic woes, pandemics, and natural disasters prove that God's removed His blessings and hedge of protection from America?
Blessings for Obedience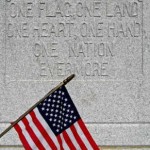 After God had established Israel as a nation, God warned them about the national blessings of obedience and the national curses for disobedience. God warned them that if they rejected God, He would reject them and they would (and eventually did) end up in bondage to other nations. They refused to listen to the many prophets God sent, warning them to repent or face the judgment of God. God words to ancient Israel apply to any nation of the world, that "if you faithfully obey the voice of the Lord your God, being careful to do all his commandments that I command you today, the Lord your God will set you high above all the nations of the earth" (Deut 28:1), however these blessings are conditional. There must be obedience, and if there is, "all these blessings shall come upon you and overtake you, if you obey the voice of the Lord your God" (Deut 28:2).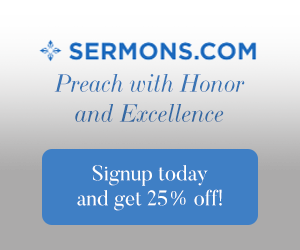 There will be blessings of livestock, agriculture, supplies, protection, prosperity, and health (Deut 28:3-8), but only "if you obey the commandments of the Lord your God, which I command you today, being careful to do them" (Deut 28:13). Today, I'm hard pressed to find any nation that is living in obedience to God. Many who live in these nations are God's own children, and they are living in obedience, but they too may suffer someday because of the depravity and sinfulness found in those nations. I fear we are headed for a "time of trouble" that many of us have never seen in our lifetime; A time of trouble where even the nations will tremble and live in fear (Matt 24).
Cursed for Disobedience
All of the blessings I just wrote about in Deuteronomy 28:1-14, will be turned into curses, but only "if you will not obey the voice of the Lord your God or be careful to do all his commandments and his statutes that I command you today, then all these curses shall come upon you and overtake you" (Deut 28:14). All these blessings the Lord has done for us as a nation will be undone by the Lord our God because we have turned away from Him and forsaken Him. How do I know that? Because today in our society, what used to be seen as good is now "goody-two-shoes" bad, and what was once considered to be off-limits to talk about (evil things) are things now deemed good in the public's eye. Very similar to the people and the nations Isaiah declared, "Woe to those who call evil good and good evil, who put darkness for light and light for darkness, who put bitter for sweet and sweet for bitter" (Isaiah 5:20).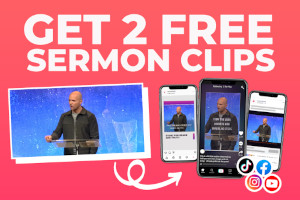 The word "woe" is a word of certain judgment or condemnation, not just a "woe is me," but signifies the judgment and wrath of God. Read the rest of Deuteronomy 28 and you'll see that "All these curses shall come upon you and pursue you and overtake you till you are destroyed, because you did not obey the voice of the Lord your God, to keep his commandments and his statutes that he commanded you" (Deut 28:45), and not only "you" (Israel), but any nation that rejects God and His Son, Jesus Christ (Matt 24:30; Rev 1:7).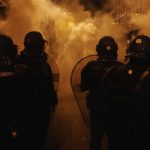 Innocent Victims
If you are a believer, you (and I) may also suffer because of someone else's sin or national sins, where a nation turns it's back on God. Daniel the Prophet was beloved by God, but he also was taken away into captivity because of the national sins of Judah. How often I've heard unbelievers say after a great natural disaster or accident, "Where was God?" I say, "Don't you remember…you kicked Him out! You kicked God out of the government, the schools, and the public square, so where was God? You kicked Him out of your lives, remember?" If there was ever a good time for national repentance, it is now. May God sweep this land with His Spirit and create new hearts of flesh where there were hearts of stone…hearts soft and pliable and open to the Word of God.  This could be God's "last call" for the nation and people to repent.
May God's Spirit bring a time of confession, humility, fasting, and repentance. This may be the way to save this nation, and the way catastrophes are increasing in the world, there may be less time than we think. If we fail to repent as a nation, God may "shut up the heavens so that there is no rain, or command the locust to devour the land, or send pestilence among my people" ( 2 Chron 7:13), however God also says, "if my people who are called by my name humble themselves, and pray and seek my face and turn from their wicked ways, then I will hear from heaven and will forgive their sin and heal their land" (2 Chron 7:14). May God grant us national repentance as only He can do (Acts 16:14; 2 Tim 2:25).
Other Nations
I do not believe that America is the only nation that God has removed His blessings from. There are several nations that are no better, if not worse, than the United States. Several nations have long ago abandoned God, but some nations worship false gods, so God will not leave undone for other nations what He has done to America by chastening it for its evil ways, having forsaken Him. God will not treat America any different than any other nation that forsakes Him. God is no respecter of persons or nations, although we know God is not finished with His chosen people, Israel, but even they at this point have turned their back on the One True and Living God. They have rejected Jesus as the prophesied Messiah for 2,000 years, but the day is coming when they will bow the knee and submit to Him as their greatest King….greater than King David…He is King of kings and Lord of lords.
Conclusion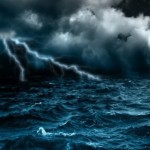 Has God removed His blessings from America and began to allow her to be cursed? I don't know, but I do know that God will not punish America alone and remove His blessings and curse this nation alone; He will be against any nation that continues living in wanton disobedience. Every nation is at risk for God's chastening and removal of His blessings. We can't single out the United States alone. Just look around you. It seems the whole world needs to repent and fast and pray and seek after God. Today, God is using pastors, authors, and believers to warn the unsaved world and nations that God's judgment is sure to come, and it will be swift and severe. Unless this nation or any nation turns back to God, He will turn His back on them. When that happens, God's hedge of protection and blessings are removed and replaced with curses. After God's blessings and hedge of protection are gone, just about anything is possible: Economic depression, inflation, plagues, disease, natural disasters, droughts, floods, fires, earthquakes, and famine. Of course, widespread famine brings death. Today is the best of days to trust in Christ (2 Cor 6:2), and since no one knows what tomorrow may bring, and a person's life can suddenly be snuffed out, there will be a sure and certain judgment (Heb 9:27) unless you believe in the Lord Jesus Christ and are saved (Rom 10:9-13).
Here is some related reading for you: Are There Prophecies of America in the Bible?
Resource – Scripture quotations are from The Holy Bible, English Standard Version® (ESV®), Crossway Bibles. (2007). ESV: Study Bible: English standard version. Wheaton, Ill: Crossway Bibles. Used by permission. All rights reserved.