What a wonderful promise!
"But the God of all grace, who hath called us unto his eternal glory by Christ Jesus, after that ye have suffered a while, make you perfect, stablish, strengthen, settle you. To him be glory and dominion for ever and ever. Amen." 1 Peter 5:10, 11
I have a dear friend who buried his wife less than a week ago. This is a Christian couple who are less than 50 years old. They were thrilled to finally get a diagnosis and course of action to resolve a problem she had been having for several months. Less than 3 days after her diagnosis she died without warning. I cannot imagine what my friend is experiencing emotionally, spiritually and physically. However, I can tell you that God's promise of strength, maturity and security from these verses are very evident in my friend's life. My friend stepped into my office this morning and spoke of the wonderful grace of God through this trying time. Not only for him, but in the lives of their five children.
While we are not promised a life without trials and testing, we are promised a God who wants to walk beside us during those difficult times.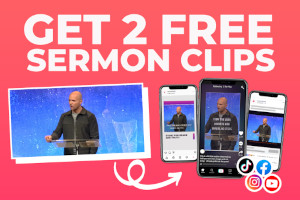 Joseph
At the end of his life Joseph said to his brothers who had horribly mistreated him, "But as for you, ye thought evil against me; but God meant it unto good, to bring to pass, as it is this day, to save much people alive." (Genesis 50:20)
Joseph was sold into Egyptian slavery by his brothers. Though he had earned his master's trust and was allowed to work freely in the house, the lies of a woman thrust Joseph into prison. God granted Joseph an understanding of dreams while he was unjustly serving his time. Joseph interpreted a dream one day which could have been his way out of jail; but, the man who should have spoken for Joseph's freedom forgot about him for two years.
When Joseph was released from prison it was to take an elevated position in the government. Joseph knew the region would go through a devastating drought. He made preparations to help save the people. In doing so he was able to rescue his brothers who had treated him so badly.
Joseph trusted in the promises of God. He knew that God had a plan for his life. Joseph endured the difficulties because of his faith in God's Word.
Moses
Certainly there were highlights in the life of Moses. He spent time in the presence of God and was the instrument God used to lead the children of Israel from Egypt. But there were trials along the way.
At one point in Moses' life he prayed that if God really loved him then God would kill him as a show of compassion (Numbers 11:15). Moses had enough of the whining and complaining of the people that God asked him to lead. The Israelites complained so much that Moses thought it would be a show of mercy by God if God would just kill him instead of making him live with the complaints.
I don't like being around people who gripe and complain about everything, but I certainly have never come to the place where I asked God to kill me to get me away from them.
Naomi
In the much loved story of Ruth we meet her mother-in-law Naomi. This is a lady who followed her husband to a foreign land and lost everything she held dear during their time away from home. There is much debate on whether the family should have moved away from the land of God. Whatever your thoughts might be, we would not have the beautiful story of Ruth without the tragic loss that Naomi endured.
After the death of her husband and sons, Naomi returned to Israel. She took Ruth with her. When they arrived in Bethlehem-judah Naomi was pretty discouraged. Though her name meant pleasant, she asked her friends to call her Mara which meant bitter (Ruth 1:20, 21). Yet, nowhere else is she ever referred to by that name. God restored her hope and pleasantness.
In the end, she and Ruth had a wonderful relationship because of God's goodness. Naomi experienced trials, but emerged victorious through the hand of God.
Job
Job writes in the opening chapter of his story: "Naked came I out of my mother's womb, and naked shall I return thither: the Lord gave, and the Lord hath taken away; blessed be the name of the Lord." (Job 1:21)
Job lost his houses, his riches, his cattle, and even his own children; yet he still chose to praise God for His goodness. Job recognized that everything he had in life came from the hand of the Lord. If God chose to take that away from him, then who was Job to complain?
Beyond the physical loss that Job endured, he had to deal with accusatory friends and his wife who told him to give up on God (Job 2:9). However, Job continued to maintain his trust in the faithfulness of God.
David
In the last two verses of Psalm 27 David wrote: "I had fainted, unless I had believed to see the goodness of the Lord in the land of the living. Wait on the Lord: be of good courage, and he shall strengthen thine heart: wait, I say, on the Lord."
David acknowledged some of the trials, tribulation, and enemies he had encountered. Yet he concluded that God is faithful and that He is good. David saw the good hand of God throughout his own life.
The beloved King David was not loved by everyone. David endured trials from leadership over him and followers behind him. Even from his own household. Yet, David chose to see the hand of God in everything that took place in his life.
Jeremiah
Jeremiah is known as the Weeping Prophet because he cried and grieved much for his people. They were unrepentant. They continued in sin though they were warned to repent. Though Jeremiah's trials were not physical in nature, he suffered great spiritual anguish because of Israel. In the end, they refused to listen to the warnings of God through Jeremiah. The people were carried away as captives by the Babylonians.
Jeremiah 9:1, 2 "Oh that my head were waters, and mine eyes a fountain of tears, that I might weep day and night for the slain of the daughter of my people! Oh that I had in the wilderness a lodging place of wayfaring men; that I might leave my people, and go from them! for they be all adulterers, an assembly of treacherous men."
Paul
We know the Apostle Paul suffered many trials by the hand of man (2 Corinthians 11:23-28). But beyond that he suffered some type of trial by the permission of God. Paul called it a messenger of Satan and begged God to remove this "thorn in the flesh." Yet, God chose to allow Paul to suffer with this affliction (2 Corinthians 12:7-10). There are many speculations for what this problem was, but we are not told clearly in the text of the Bible. Whether we know the exact nature of the problem there is a lesson to be learned that can apply to each of us.
Paul endured this trial which caused him to depend more upon the Lord. He was told by God that the affliction was to show the power of God through a weakened life. When we are weak, sick, in need, persecuted, or distressed for Christ's sake, then God can show himself strong for our benefit and for His glory.
God told Paul that His grace was sufficient. It was sufficient for Paul; God's grace is sufficient for us today.
"My Grace is Sufficient for Thee"
Will you allow God's grace to satisfy you today? I can't imagine all of the suffering that Christians are enduring in these days. Some have physical afflictions that they live with daily. Others suffer great persecution from the world around them (of which most reading this will never experience). Many of us will have great pain and loss that we endure from time to time.
Whatever your trial today, trust in the grace of God to be sufficient. Go to Him in prayer. Read His Word. Allow Him to be all that you need to endure this trying time.
Take a look at this article, also about trials:
Resource – The Holy Bible, King James Version. YouTube video "Rejoice in the Lord" by Ron Hamilton