Often, when someone is experiencing difficulty in their lives, someone else will say to them, "Don't worry, God won't give you any more than you can handle."  The verse most often quoted to support this is first Corinthians 10:13, "No temptation has overtaken you that is not common to man. God is faithful, and he will not let you be tempted beyond your ability, but with the temptation he will also provide the way of escape, that you may be able to endure it" (I Corinthians 10:13 ESV).
Unintended Consequences
Many times this verse is interpreted to mean that God will not allow anyone to experience any more heartache or difficulties than they can withstand. It is understood to mean that, since He knows how much a person can bear, He will only allow difficulties right up to the point where the person will break, but stops just before he or she is overwhelmed. The person is tested just to the point where one more thing would be more than one could withstand on his or her own.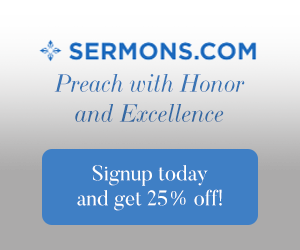 While the motivation behind this interpretation is usually honest and loving, many times this simply encourages the person undergoing the difficulty to look inward and think that he or she is strong enough to handle whatever comes up because God has promised a limit to their struggles. It is believed that we have all we need already inside us.  It is often said that this is a promise to believers that God will not give us more than we can cope with.
However; this can, and often does, have the effect of turning the focus upon oneself instead of on God, where it should be. The person begins to rely on himself instead of looking to God for strength. This can lead to a self-dependence instead of God dependence. We can unwittingly stop relying on God for our strength because we have begun to rely on our self for it instead.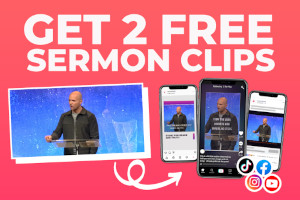 Not For Unbelievers
We also must remember that this promise does not apply to the unbeliever.  This verse is found in a letter from the apostle Paul to the church at Corinth.  The churchgoers are assumed to be believers in Jesus Christ.  As with many biblical promises, those who choose to reject God's offer of salvation through faith in Jesus Christ also place themselves outside of His promises for we who have surrendered to His Lordship and love.
As a matter of fact, God often uses overwhelming tragedy or heartaches to force people to realize that they cannot make it on their own.  If an unrepentant sinner simply lived a life of ease and luxury, that person just might never see his or her need for a Savior at all.  Many times, it takes some sort of tragedy to make a person understand his or her limitations.  Only then do they realize their need for divine rescue.
A Closer Look
First Corinthians 10:13 does not mean that we are capable, in and of ourselves, to weather any storm we might encounter.  God does not want to sit back and watch us take care of ourselves. He wants to supply our every need (Matthew 6:33). He wants us to depend on Him for everything.  The apostle Paul said that he could do all things through Christ who strengthened him (Philippians 4:13).  Paul looked to God to enable him to do everything, and he encourages us to do the same.
This verse is one more instance of the Bible reminding us that our strength comes directly from God. We are not strengthened by Him and then sent on our merry way to face the trials and difficulties life throws at us. God is not a motivational speaker. He does not merely encourage us to buck up, get in there, and make it happen. Rather, our strength comes directly from Him through our intimate connection and dependence on Him…minute by minute. Jesus made this very clear when He said, "I am the vine; you are the branches. Whoever abides in me and I in him, he it is that bears much fruit, for apart from me you can do nothing" (John 15:5 ESV).
Conclusion
If we see this verse, or any other verse in the Bible, as telling us that we have everything we need already inside us to handle every problem that comes along, we are misinterpreting the Word. However, if we see this verse as telling us that no matter what trials or temptations assault us in this life, if we turn to God in dependence upon Him, He will supply the strength, wisdom, and way to endure them, then we have a correct understanding of the promise of God in this section of His Word. A promise on which we can rely.
"Now to him who is able to do far more abundantly than all that we ask or think, according to the power at work within us, to him be glory in the church and in Christ Jesus throughout all generations, forever and ever. Amen" (Ephesians 3:20-21 ESV).
 Take a look at this good list of Bible verses on the topic of Struggle
Resources – The Holy Bible, English Standard Version "Scripture quotations are from The Holy Bible, English Standard Version® (ESV®), copyright © 2001 by Crossway, a publishing ministry of Good News Publishers. Used by permission. All rights reserved."