Receiving a card in the mail is so very special; a handwritten sentiment is especially nice and makes the card so much more personal. Perhaps you are looking for some Christian quotes that you can add to a birthday card. Here are just 16 Christian quotes for birthday cards that you may feel free to use.
3 John 1:2 " Beloved, I wish above all things that thou mayest prosper and be in health, even as thy soul prospereth. "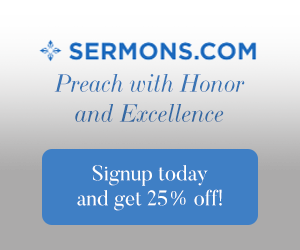 As your special day is spent
I pray that God sends you much joy
I count myself blessed for He had to me lent
Such a precious and unique little boy.
And now as the years they do span
My love for you grows, even though you are a full grown man.
Happy Birthday son
Every day I spend with you dear
I am so thankful for another year
Precious memories now hidden in our heart
I pray many more until we do part.
Happy Birthday My Love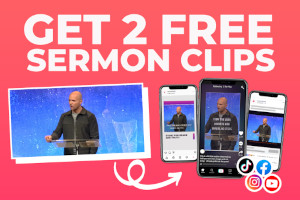 This is the day which the LORD hath made; we will rejoice and be glad in it. ~ Psalms 118:24
What a special and lovely girl
From her toes to the end of each curl
I have so enjoyed watching you grow
And in my heart I always did know
That you would one day grow up to be
The Christian sister I now can see
I praise the Lord for you my daughter and friend, Happy Birthday
Every man also to whom God hath given riches and wealth, and hath given him power to eat thereof, and to take his portion, and to rejoice in his labour; this is the gift of God. For he shall not much remember the days of his life; because God answereth him in the joy of his heart. ~ Ecclesiastes 5:19-20
Christians are like the several flowers in a garden that have each of them the dew of Heaven, which being shaken with the wind, they let fall at each other's roots, whereby they are jointly nourished, and become nourishes of each other. ~ John Bunyan
The righteous shall flourish like the palm tree: he shall grow like a cedar in Lebanon. Those that be planted in the house of the LORD shall flourish in the courts of our God. They shall still bring forth fruit in old age; they shall be fat and flourishing. ~ Psalms 92:12-14
Dear _________
I have learned so much from you and pray that as you celebrate another year that God will continually guide and bless you. Your life has been an inspiration to me and I thank my God for you. Happy Birthday.
For I know the thoughts that I think toward you, saith the LORD, thoughts of peace, and not of evil, to give you an expected end. Then shall ye call upon me, and ye shall go and pray unto me, and I will hearken unto you. And ye shall seek me, and find me, when ye shall search for me with all your heart. ~ Jeremiah 29:11-13
Dearest Mom,
You have so unselfishly given us your all for as long as we can remember. We pray that today we can honor you on your birthday. Sit back and enjoy the love that we lavish upon you on your special day. You deserve every minute of it! Happy Birthday.
Let no man despise thy youth; but be thou an example of the believers, in word, in conversation, in charity, in spirit, in faith, in purity. ~ 1 Timothy 4:12
Dear Daddy,
I have loved you from the first day I saw you. Today on your birthday I pray that you know my heart's desire for you is that you always have my love and honor until the Lord calls us home. Happy Birthday
Blessed is the man that walketh not in the counsel of the ungodly, nor standeth in the way of sinners, nor sitteth in the seat of the scornful. But his delight is in the law of the LORD; and in his law doth he meditate day and night. And he shall be like a tree planted by the rivers of water, that bringeth forth his fruit in his season; his leaf also shall not wither; and whatsoever he doeth shall prosper. ~ Psalms 1:1-3
Dear Pastor,
I am so happy that God helped me to find your church. You have demonstrated great love for the Lord in your teaching, preaching and Godly lifestyle. I ask the Lord's continued blessings upon you as you lead us in His ways. Happy Birthday.
Feed the flock of God which is among you, taking the oversight thereof, not by constraint, but willingly; not for filthy lucre, but of a ready mind; Neither as being lords over God's heritage, but being examples to the flock. And when the chief Shepherd shall appear, ye shall receive a crown of glory that fadeth not away. ~ 1 Peter 5:2-4
Maybe you have something original that you would like to share here. Feel free to leave your Christian birthday quote in the comments below.
Take a look at our collection of quotes in the article below:
Resource – The Holy Bible, King James Version