Is it possible that the Book of Chronicles predicted or prophesied the coronavirus and locust outbreak in Africa?
Conditional Blessings
God is no respecter of nations any more than He is a respecter of persons. What that means is God does not care whether you are Jewish or Gentile, male or female, or rich or poor. What He does care about is that you honor the Son of God and put your trust in Him. When we do that as individuals or when we do that collectively as a nation, God will bless us and will bless nations, however, these blessings are conditional. This means that nations must be living in obedience to God's Word and His laws. It doesn't mean living in perfection, because that's not possible for a nation or a person, however, there are clearly causes and effects for our actions, and even though it's a fallen world and bad things happen to all people, the saved and the lost, we will all reap what we sow…as individuals and as nations. Why would God bless a nation that has murdered over 65 million unborn children since 1973's Roe v Wade? Why would He bless nations that are being ruled by terroristic under the cloak of religion (i.e. Islam)? There are times when God allows great suffering, but it is obviously for a specific purpose (Gen 50:20; John 3:16). God has always disciplined His own children, but it's done out of love (Prov 3:12; Heb 12:6), but God has also disciplined nations (Psalm 94:10-20), but even these are for the express intent of having them repent and come back to Him. Whatever God allows in this world, He does so for the best of those who are called by Him (Rom 8:28).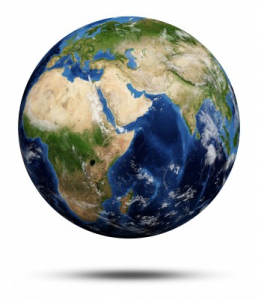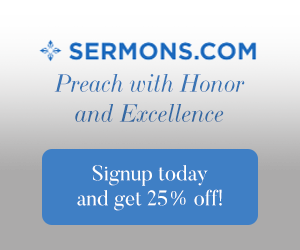 God's Blessings
People have a misunderstanding about blessings. We don't actually own anything all, but rather, everything is God's. He does share them with us, but He is still the owner. We are only consigned as stewards until we see Him and give an account to Him for how we've managed what are the Lord's provisions. Scripture teaches us that "The blessing of the Lord makes rich, and he adds no sorrow with it" (Prov 10:22). If we say we have "earned it," we don't understand the Word of God because it says we have nothing at all that we did not receive from God (1 Cor 4:7). Even though no nation is perfect, God says, "I will make them and the places all around my hill a blessing, and I will send down the showers in their season; they shall be showers of blessing" ( Ezk 34:26). The Lord God told the nation of Israel that "if you faithfully obey the voice of the Lord your God, being careful to do all his commandments that I command you today, the Lord your God will set you high above all the nations of the earth" (Deut 28:1). I believe He would do that for any nation that obeys Him, but He gives people and the nations a choice. The Bible says God is "setting before you today a blessing and a curse" (Deut 11:26), so these blessings are conditional. The Word says that "all these blessings shall come upon you and overtake you, if you obey the voice of the Lord your God" (Deut 28:2). If we don't obey the voice of the Lord our God (meaning the Bible), we can't count on these blessings at all, but rather the opposite, and that is national curses.
God's Curse
Just as God promised blessings for Israel, He promised curses for disobedience. For example, God says "if you will not obey the voice of the Lord your God or be careful to do all his commandments and his statutes that I command you today, then all these curses shall come upon you and overtake you" (Deut 28:15), so "When I shut up the heavens so that there is no rain, or command the locust to devour the land, or send pestilence among my people" (2 Chron. 7:13), we should know the reason for it. Conversely, God in His mercy also says that "if my people who are called by my name humble themselves, and pray and seek my face and turn from their wicked ways, then I will hear from heaven and will forgive their sin and heal their land" (2 Chron. 7:14). If you look at the headlines today and read this next verse, you might get a wakeup call, because God promises that "The Lord will strike you with wasting disease and with fever, inflammation and fiery heat, and with drought and with blight and with mildew. They shall pursue you until you perish" (Deut 28:22).  Even though this was written to Israel, the cause and effect of obedience and disobedience applies to all nations.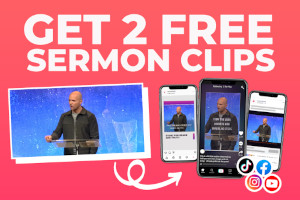 Conclusion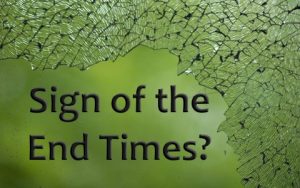 Does the Book of Chronicles predict the coronavirus and the locust outbreak? Not specifically, but in general, the Book of Chronicles, the Book of Deuteronomy and several other books lay out a choice for us. If we as a nation obey God, we will be blessed and He will heal our land, but if we don't obey God, we are placed under a curse. Jesus mentioned some of the signs leading up to His return to judge the world "will be great earthquakes, and in various places famines and pestilences. And there will be terrors and great signs from heaven" (Luke 21:11).
Today, we are seeing an increase of famine around the world due to the pandemic which has created huge numbers of unemployed people, and thus more poverty, and we have seen the locusts ravaging Africa (including crops). We've also recorded earthquakes in places that don't normally experience them, and we've seen the pestilence and destruction left in the wake of the locusts plagues in Africa, and drought that caused great fires around the globe, leaving a scorched earth behind, so is Jesus' return near? Does it look like the Day of the Lord is swiftly approaching? I just don't know because no one knows the day or the hour, but we can see the signs around the world. Jesus says, even though there will be "wars and tumults, do not be terrified, for these things must first take place, but the end will not be at once" (Luke 21:9). If you have not yet been brought to repentance and faith in Christ, you have good reason to be terrified because your day of judgment is coming; either at Jesus' return, or after your death (Heb 9:27), so I plead with you now, trust in Christ today, and put the fear away for all time.
Here is some related reading for you: Was the Coronavirus Prophesied in the Bible?
Resource – Scripture quotations are from The Holy Bible, English Standard Version® (ESV®), Crossway Bibles. (2007). ESV: Study Bible: English standard version. Wheaton, Ill: Crossway Bibles. Used by permission. All rights reserved.